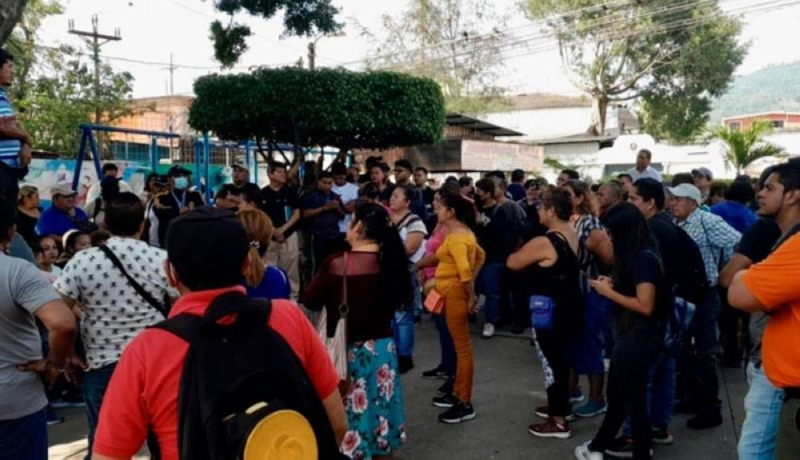 Some of those fired from the Soyapango mayor's office are demanding reinstatement through lawsuits.
The Movement of Terminated Workers (MTD), a coalition of mayors and various state organizations, has recorded the number of employees who have been "unfairly" dismissed as 20,301.
"Of the approximately 1,500 cases filed in the Civil Service Court, the Constitutional Court and the Administrative Litigation Court, only 25% of these cases were resolved in these three cases," said MTD spokesperson Hector Rodríguez. said.
One of the most notorious cases was that of the Soyapango mayor's office, where the former mayor "started unjustly firing staff" from the first day he arrived, and the fired employee said he requested anonymity "for fear of retribution." Ta.
We hope that the International Labor Organization will take note of this non-compliance by the Salvadoran state. "
Hector Rodriguez
Spokesperson for the laid-off workers movement
The victim filed a lawsuit and the case was brought to the fourth court. The Labor Party ordered her reinstatement in February last year, and ordered former mayor Nelsy Montano and 12 city councilors, who are currently in criminal custody on charges including embezzlement, to "pay her salary, which she has not received since May 5th. The decision was to cancel it from the account. " states the judgment. However, this judgment has not been implemented to date.
"I took this judgment to the mayor's office and they started putting obstacles in my way that have not been resolved to this day. "They didn't care about me, even though I only have one kidney due to the disease," laments the affected woman.
Cayetano Cruz, an FMLN councilor in the mayor's office, said around 600 staff members had been laid off and "at least 30 have made the final decision to reinstate, but only 10 have been reinstated." That's what it means. "They are not following the court ruling and are required to do so," he said.
Ovidio Hernández, general secretary of the Soyapango City Mayor's Office (Citlasoya) workers' union, recalled that he sent three notices asking for intervention, but "he didn't say anything, he didn't respond."
About 20 workers have won judgments, but they don't want them back to work… Labor Minister Rolando Castro hasn't said anything. "
Ovidio Hernandez
General Secretary Sitra Soya
I was fired.
The MTD spokesperson claimed that out of the 20,301 people laid off across the state, a total of 13,300 were working in 45 government agencies, public ministries and the Supreme Judicial Court (CSJ).
The 4,444 people also account for the dismissals in the 25 mayoral councils ruled by the ruling party and 2,550 in the legislative assembly. MTD also believes there is "persecution of members and closure of the union" and does not consider the firings to be a necessary purge by the state.
Source: Diario Elmundo