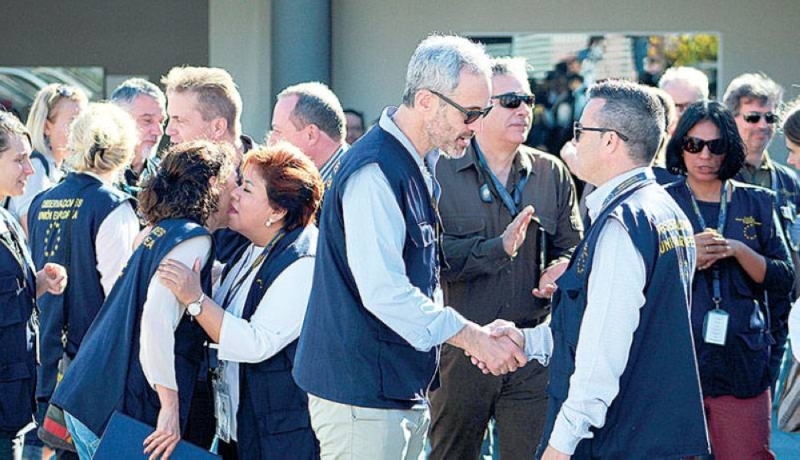 Elections will be held on February 4 and March 3, 2024.
The Supreme Electoral Tribunal (TSE) has formally invited the European Union (EU) to send an observer mission to the 2024 presidential, parliamentary, municipal and Central American parliamentary elections.
Two TSE insiders have sent Diario El Mundo a formal invitation from the Plenary Council of Magistrates to host observation missions for the upcoming elections in which Salvadorans abroad will practice electronic voting for the first time. admitted that.
The judges have already formally invited the Organization of American States (OAS) to send observers next year.
In response to this invitation, Presiding Judge Dora Esmeralda Martínez de Barahona and Judges Noel Orellana, Rubén Meléndez, and Sonia Liebano visited OAS headquarters in Washington and met the organization's Secretary General Luis Almagro. I handed him the request form.
"Today I received a judge from the TSE and an invitation from President Dora de Barahona to the OAS to send an election observer mission to the 2024 elections in El Salvador," Almagro said on his social media. wrote on the network.
They expect more than 5,000 observers.
The court expects at least 5,799 observers to be able to monitor the February 4 and March 3, 2024 elections. Of these, approximately 3,696 will be domestic observers and 2,103 will be international observers.
In 2021, TSE certified 2,669 cases. That means he will receive 3,130 more compared to the last election.
Diario El Mundo previously asked the judges about the number of observers for electronic voting abroad, but they explained that there were "only predictions" and "no concrete details."
However, Judge Guillermo Wellman ensured that observers would be present for in-person electronic voting at voting centers.
The acceptance and preparation of work schedules for international election observation teams invited by TSE will take place over two days for each election, from February 1st to 5th and March 29th to 4th.
data
The first day of accepting and creating work schedules for the international election observation mission invited by TSE will be from February 1st to February 5th.

Source: Diario Elmundo