Tamara Mavsar scored nine goals
The Slovenian women's handball team defeated Hungary 21:19 in a friendly match in Stožice, which is the first victory against the eastern neighbor.
The match was better opened by the Hungarians, who led several times with two goals (3:1, 4:2). The hosts equalized in the 10th minute, when Tamara Mavsar tied at 4:4 with the third goal. Slovenia took the lead for the first time in the 16th minute, when Nina Zulić scored for 6:5.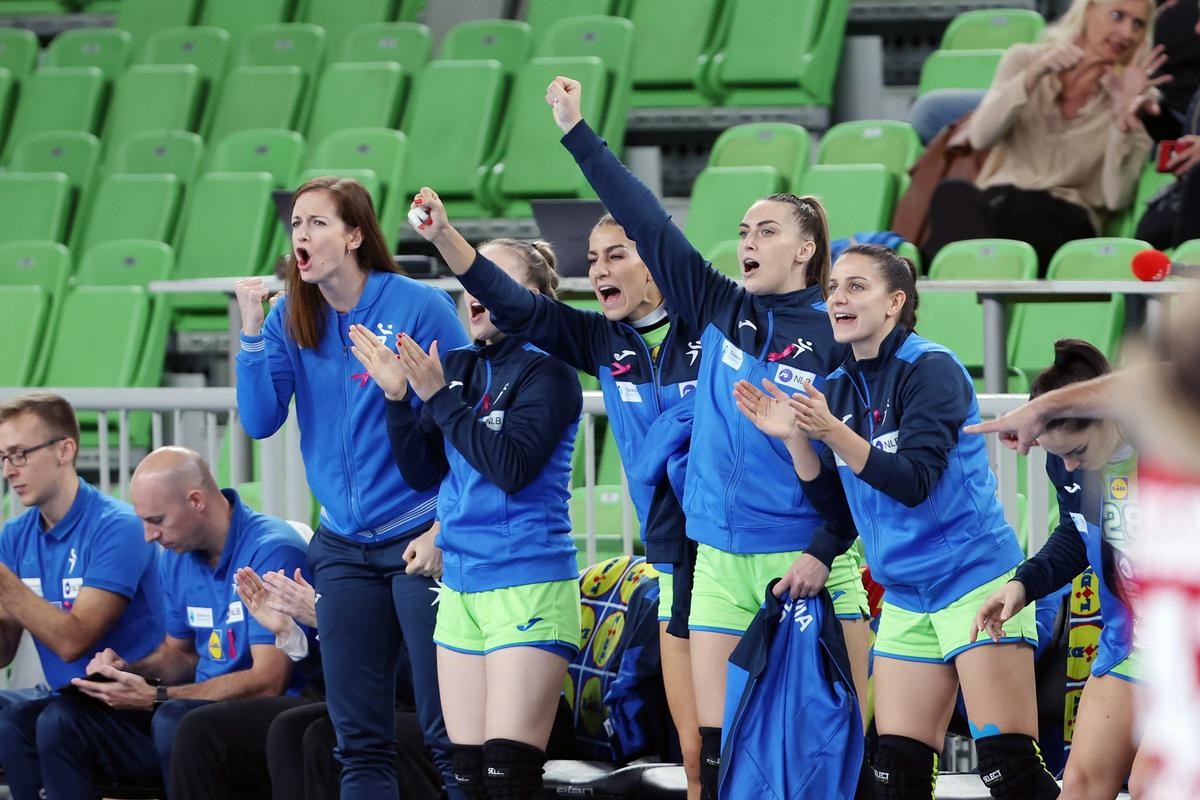 Ljepoja set the outcome of the halfThe match was tough, with excellent defenses, so the outcome only changed slowly. The exception was between the 20th and 21st minutes, when as many as four goals were scored (from 7:6 to 9:8). Then the game continued with good defenses. The outcome of the half was already set in the 26th minute, when Nataša Ljepoja scored for 11:9.
Omoregie scored a crucial goalIn the second half, Slovenia already led with 14:10, but the tenacious Hungarians did not give up, as they closed the gap and equalized at 19:19 in the 57th minute. She then took the stage Elizabeth Omoregiewho scored the last goal of the game and set the outcome of the game (21:19), then caught another ball in defense.
Nine goals MavsarMavsar was the best in attack, scoring nine goals. Maja Vojnović but she stopped 12 shots.
"It is important that we played two matches at an extremely high level this week and thus showed a part of what we want to show at the European Championship. We showed a new decisive step forward in the game. After Ana Gros, who did not play due to an injury, we were left without Nataša Ljepoj in the first half, who felt a minor pain in her knee and we did not send her into the game as a precaution. Hungary is a custom opponent who plays extremely well in attack. She showed that in both matches. But we limited them to 39 goals in two matches, which is the way we can make a good result in the competition. Of course, they will also need to improve their performance in attack", the selector said with satisfaction after the victory Dragan Adzic.
17th match and first winThe two national teams faced each other already on Thursday, when the match in Celje ended with 22:22. Prior to this historic match, Slovenia had never beaten Hungary in 16 matches before, until the match in Stožice they managed three draws.
This was a preparatory match before the European Championship, which will take place between November 4 and 20 in Slovenia, North Macedonia and Montenegro. Groups A and B will take place in Ljubljana, Slovenia will play in Group B, and Hungary in Group A.
Source: Rtvslo