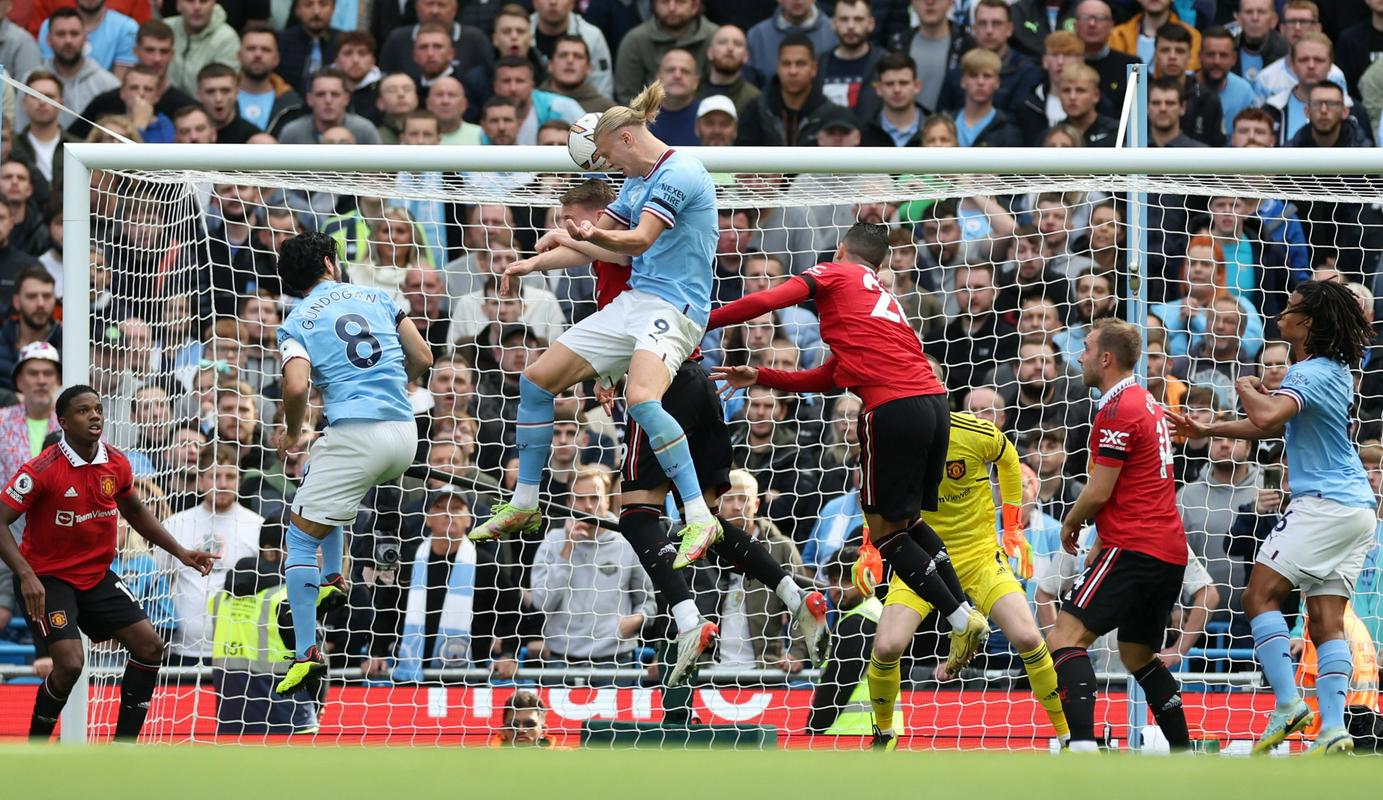 United have won four in a row
At 15:00, the derby of the 9th round of the English football championship started. Champions Manchester City take on city rivals Manchester United and are on course for a big win.
The current score is 4:0. The hosts scored in the 8th minute, when Phil Foden started an attack on the right side, the ball went to the left, Bernardo Silva passed it to the middle, where Foden ran in at the right moment and scored a nice goal.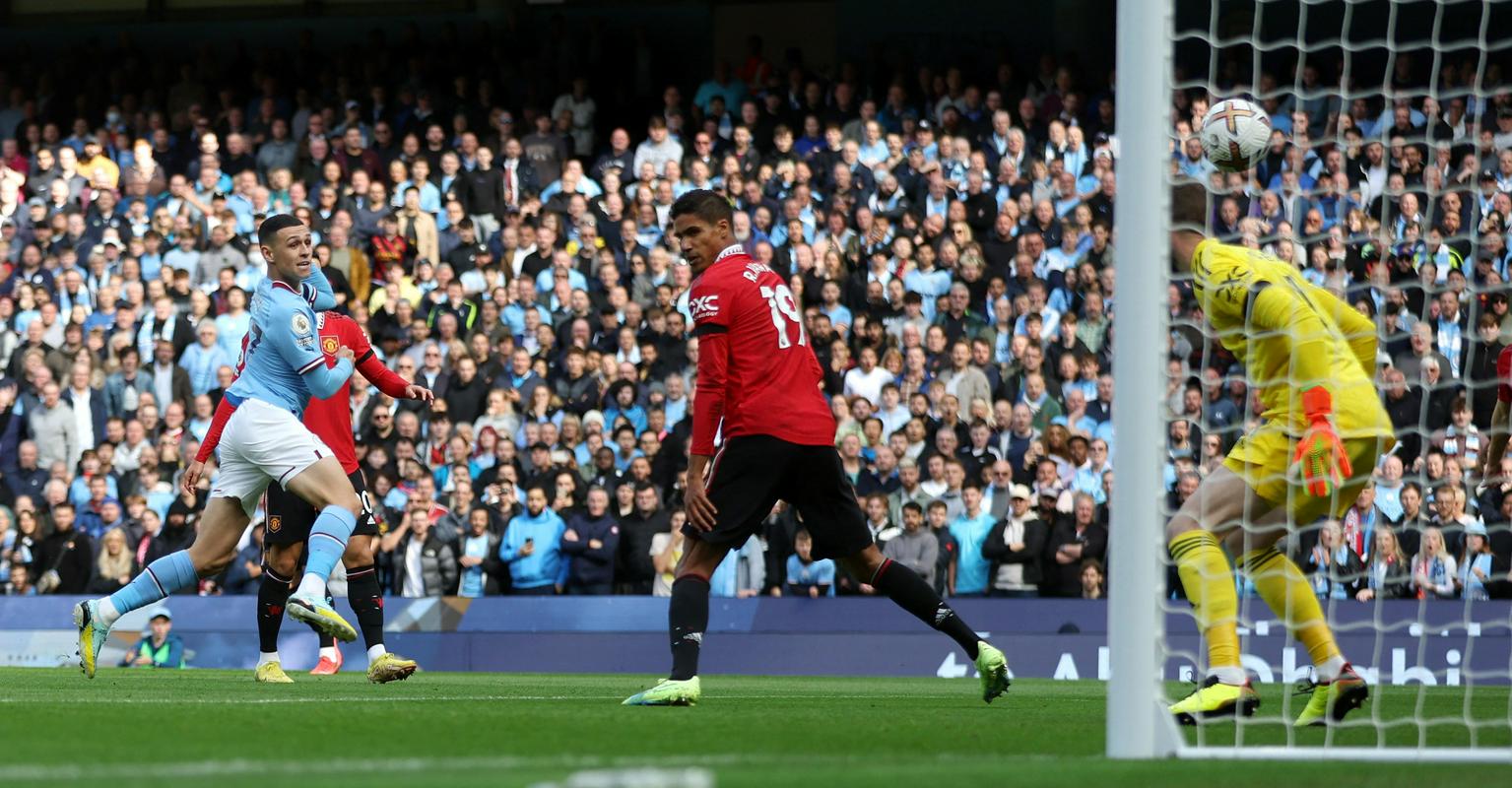 The hosts doubled their advantage in the 34th minute when, following a corner pass, he was the highest in the visiting penalty area Erling Haaland and sent the ball towards the goal, Tyrell Malacia tried to clear it near the line, but the video showed that the ball had already crossed the goal line.
As soon as the home fans stopped celebrating, they stood again for the Norwegian's new masterpiece. He started the attack from the right side Kevin De Bruyne and sent a precise cross towards the left side, where Haaland ran, threw himself on the ground and scored with his left for 3:0 already!
Right before the end of the first half, it was already 4:0, the fourth goal was scored again in a quick counterattack. This time Haaland was on the left side, he managed a nice diagonal pass in front of the goal, where Foden also scored his second goal.
The Blues are not at the top of the English championship, but they are in very good shape, they are the only one without a defeat, and they score more than three goals per game on average. Erling Haaland leads the way here, who is convincingly the top scorer of the championship with 13 goals.
Home coach Pep Guardiola he joked before the match: "I ordered him to score five goals today. No, I'm kidding, he knows very well what his duties are."
On the other hand, the Red Devils got off to a very poor start, losing their first two games, but then responded well, winning four in a row.
English Championship, 9th round
Today at 15:00:MANCHESTER CITY − MANCHESTER UNITED 4:0 (4:0) Foden 8., 44. Haaland 34., 37.
At 5:30 p.m:LEEDS – ASTON VILLA
Monday at 21:00:LEICESTER – NOTTINGHAM FOREST
Already played:ARSENAL − TOTTENHAM 3:1 (1:1) Partey 20th, Jesus 49th, Xhaka 67th; Kane 31./11-m
BOURNEMOUTH – BRENTFORD 0:0
CRYSTAL PALACE − CHELSEA 1:2 (1:1) Edward the 7th; Aubameyang 38th, Gallagher 90th.
FULHAM − NEWCASTLE 1:4 (0:3) Reid 88.; Wilson 11., Almiron 33., 57., Longstaff 43. RK: Chalobah 8./Fulham
LIVERPOOL – BRIGHTON 3:3 (1:2) Firmino 33., 54., Webster 63./ag; Trossard 4th, 17th, 83rd.
SOUTHAMPTON − EVERTON 1:2 (0:0) Aribo 49.; Coady 52nd, McNeil 54th.
WEST HAM − WOLVERHAMPTON 2:0 (1:0) Scamacca 29., Bowen 54.
Scale
Source: Rtvslo