Cedevita Olimpija is the only Slovenian representative in the ABA League this season
After reliably winning the first laurel of the season (Super Cup), Cedevita Olimpija also started the ABA League with a bang. They beat Borac 98:81 in Stožice.
The fighter, who had not yet beaten Olimpija in the previous four matches, was powerless even in the fifth confrontation.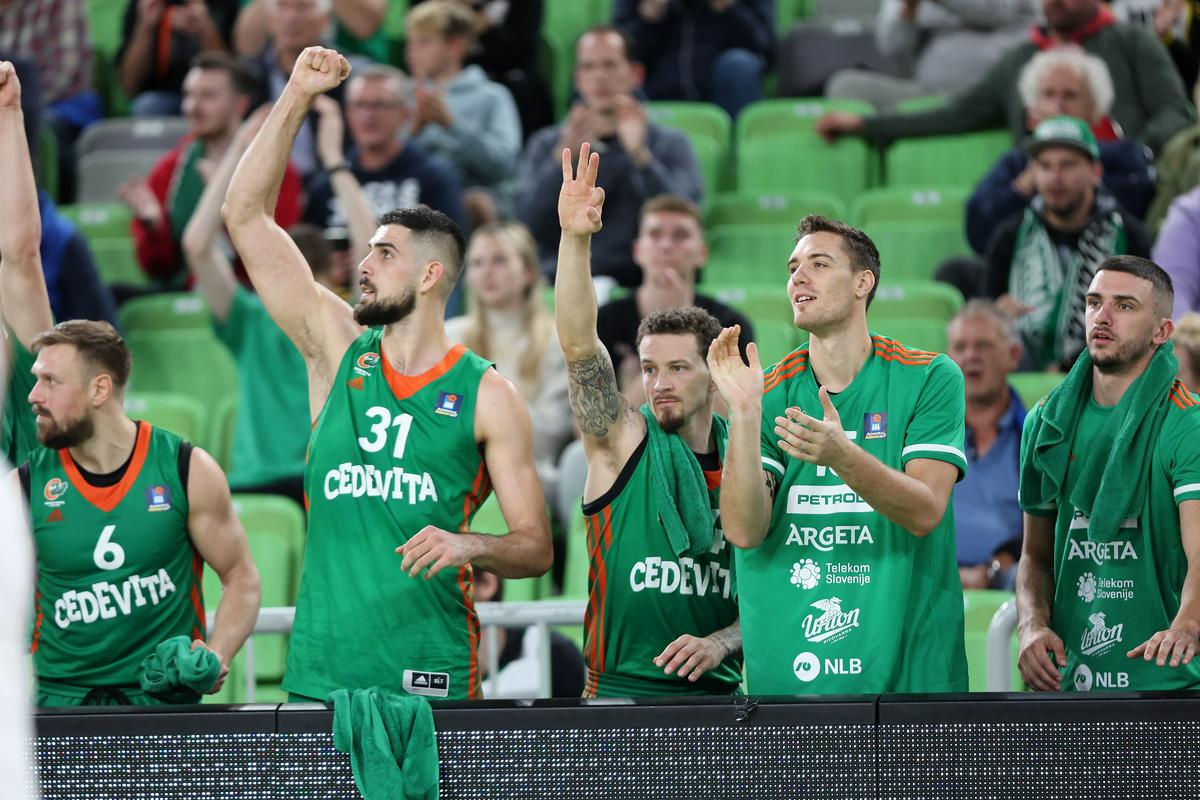 The Dragons started the game with a 6-0 run. The advantage was the same after Marko Jeremic's three-pointer (9:3). Amar Alibegović scored the second triple for Ljubljana (11:6). In the following, the guests got closer to only two points behind (13:11). With his second three-pointer, Alibegović increased the dragons' lead to +5 (16:11). Aaron Harrison contributed Ljubljana's third three-pointer (21:17). With a partial score of 0:4, the guests equalized (21:21).
In the second quarter, on the wings of Ed Murić, who scored three three-pointers, the dragons increased their advantage to +8 (39:31). And they didn't stop, they led by 14 points in the first half (48:34, 50:36).
In the third quarter, the dragons' advantage increased from minute to minute, leading by +20 (66:46), and by the end of this part of the game by 23 points (75:52).
Jurica Golemec's protégés maintained their advantage even in the last quarter (90:70), in the end they celebrated with a 17-point advantage (98:81).
As many as five Dragons scored double-digit points, among them the most Edo Murić with 18 points (4/7 for three), adding 17 each Alen Omic and Yogi Ferrelland 16 Amar Alibegovićand 12 Aaron Harrison. He was by far in the best mood with the losers Marko Radonjic with 26 points.
---
ABA League, Round 1:
CEDEVITA OLYMPIA – BORAC98:81 (22:21, 29:18, 26:20, 21:22)1000; Murić 18, Omić and Ferrell 17 each, Alibegović 16, Harrison 12, Jeremic 8, Adams 5 and 10 rebounds, Radovanović 3, Kosi 2; Radonjić 26, Đoković and Tomašević 10 each, Glišić 7.
ZADAR – SC DERBY 96:67
IGOKEA – SAILOR 83:91
RED STAR – MZT SKOPJE 87:67
CIBONA – PARTISAN 81:105
THE FUTURE – SPLIT 94:59
Monday at 18:00: FMP – MEGA BASKET
Source: Rtvslo