Green Bay beat New England
Kansas City defeated Tampa Bay on the road Monday night in the NFL and at least avenged its loss in the Super Bowl two years ago. It was 41:31.
Kansas City quarterback Patrick Mahomes completed 23 of 37 passes for 249 yards and three scores. He also passed the 20,000-yard mark in his 67th career game, breaking his previous record of 71 games. Matthew Stafford.
The Chiefs played great on offense. Travis Kelce caught nine passes for 92 yards and a touchdown, two wide receivers added two touchdowns Noah Gray and Jody Fortson. Runner Clyde Edwards-Helaire he scored two goals, on the ground and in the air.
On the other side, all eyes were on the evergreen Tom Brady, who again played very well. He completed 39 of 52 passes for 385 yards and three touchdowns (no interceptions), but he didn't have teammates in the same mood as Mahomes.
The visitors actually led the entire game, Tampa managed to close to 10 points with three and a half minutes left when Brady found the Leonard Fournette, but that was all. In the next attack, the visitors managed a nice time until 45 seconds, in which even Brady could not stage a miraculous turnaround.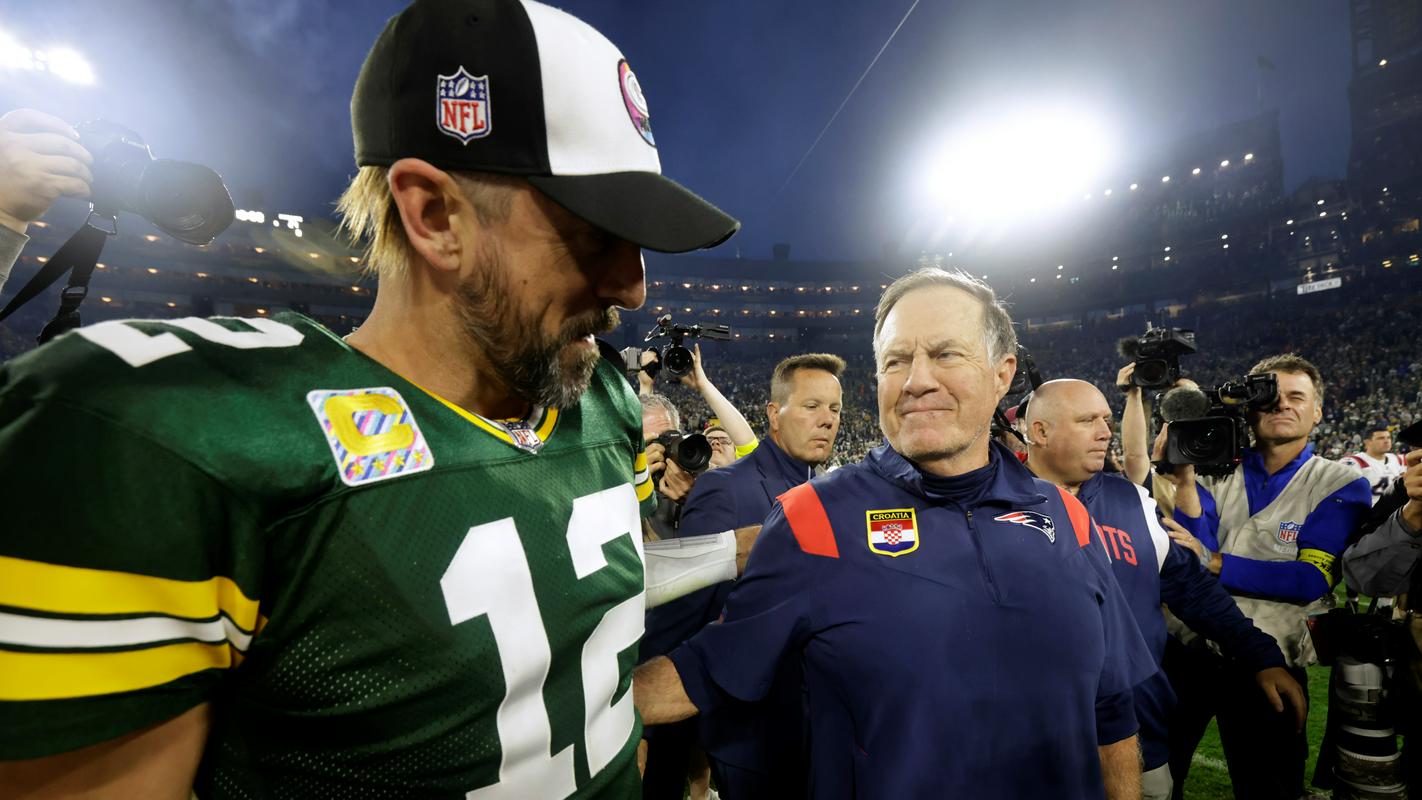 ---
NFL Week 4
CINCINNATI – MIAMI 27:15 NEW ORLEANS – MINNESOTA 25:28ATLANTA – CLEVELAND 23:20 BALTIMORE – BUFFALO 20:23DALLAS – WASHINGTON 25:10 DETROIT – SEATTLE 45:48 HOUSTON – LA CHARGERS 24:34 INDIANAPOLIS – TENNESSEE 17:24NY GIANTS – CHICAGO 20:12PHILADELPHIA – JACKSONVILLE 29:21 PITTSBURGH – NY JETS 20:24 CAROLINA – ARIZONA 16:26GREEN BAY – NEW ENGLAND 27:24LAS VEGAS – DENVER 32:23 TAMPA BAY – KANSAS CITY 31:41
Tuesday:SAN FRANCISCO – LA RAMS
Standings, AFC Conference
East
| | | | | | |
| --- | --- | --- | --- | --- | --- |
| The team | Wins | Defeat | Draws | Division | Conference |
| Miami Dolphins | 3 | 1 | 0 | 2-0 | 3-1 |
| Buffalo Bills | 3 | 1 | 0 | 0-1 | 2-1 |
| New York Jets | 2 | 2 | 0 | 0-0 | 2-2 |
| New England Patriots | 1 | 3 | 0 | 0-1 | 1-2 |
North
| | | | | | |
| --- | --- | --- | --- | --- | --- |
| The team | Wins | Defeat | Draws | Division | Conference |
| Cleveland Browns | 2 | 2 | 0 | 1-0 | 1-1 |
| Cincinnati Bengals | 2 | 2 | 0 | 0-1 | 2-1 |
| Baltimore Ravens | 2 | 2 | 0 | 0-0 | 2-2 |
| Pittsburgh Steelers | 1 | 3 | 0 | 1-1 | 1-3 |
South
| | | | | | |
| --- | --- | --- | --- | --- | --- |
| The team | Wins | Defeat | Draws | Division | Conference |
| Jacksonville Jaguars | 2 | 2 | 0 | 1-0 | 2-0 |
| Tennessee Titans | 2 | 2 | 1 | 1-0 | 2-1 |
| Indianapolis Colts | 1 | 2 | 1 | 0-2-1 | 1-2-1 |
| Houston Texans | 0 | 3 | 1 | 0-0-1 | 0-2-1 |
West
| | | | | | |
| --- | --- | --- | --- | --- | --- |
| The team | Wins | Defeat | Draws | Division | Conference |
| Kansas City Chiefs | 3 | 1 | 0 | 1-0 | 1-1 |
| Los Angeles Chargers | 2 | 2 | 0 | 1-1 | 2-2 |
| Denver Broncos | 2 | 2 | 0 | 0-1 | 1-1 |
| Las Vegas Raiders | 1 | 3 | 0 | 1-1 | 1-2 |
NFC Conference
East
| | | | | | |
| --- | --- | --- | --- | --- | --- |
| The team | Wins | Defeat | Draws | Division | Conference |
| Philadelphia Eagles | 4 | 0 | 0 | 1-0 | 3-0 |
| Dallas Cowboys | 3 | 1 | 0 | 2-0 | 2-1 |
| New York Giants | 3 | 1 | 0 | 0-1 | 2-1 |
| Washington Commanders | 1 | 3 | 0 | 0-2 | 0-3 |
North
| | | | | | |
| --- | --- | --- | --- | --- | --- |
| The team | Wins | Defeat | Draws | Division | Conference |
| Minnesota Vikings | 3 | 1 | 0 | 2-0 | 3-1 |
| Green Bay Packers | 3 | 1 | 0 | 1-1 | 2-1 |
| Chicago Bears | 2 | 2 | 0 | 0-1 | 1-2 |
| Detroit Lions | 1 | 3 | 0 | 0-1 | 1-3 |
South
| | | | | | |
| --- | --- | --- | --- | --- | --- |
| The team | Wins | Defeat | Draws | Division | Conference |
| Tampa Bay Buccaneers | 2 | 2 | 0 | 1-0 | 2-1 |
| Atlanta Falcons | 2 | 2 | 0 | 0-1 | 1-2 |
| Carolina Panthers | 1 | 3 | 0 | 1-0 | 1-2 |
| New Orleans Saints | 1 | 3 | 0 | 1-2 | 1-3 |
West
| | | | | | |
| --- | --- | --- | --- | --- | --- |
| The team | Wins | Defeat | Draws | Division | Conference |
| Los Angeles Rams | 2 | 1 | 0 | 1-0 | 2-0 |
| Arizona Cardinals | 2 | 2 | 0 | 0-1 | 1-1 |
| Seattle Seahawks | 2 | 2 | 0 | 0-1 | 1-2 |
| San Francisco 49ers | 1 | 2 | 0 | 1-0 | 1-1 |
Source: Rtvslo