Merkur Maribor, with its many young players, will probably not get involved in the top
Ahead of the new National Volleyball Championship season, the main question is whether Calcit Volley, who thoroughly shuffled the team, can threaten ACH Volley's reign. The league is richer for Fužinar, who after a few years is back among the elite.
The new season of the national championship will start on Wednesday. The people of Kamnica have been waiting for a new title since 2003, when they were national champions for the third time in a row. They know that it will be difficult to beat ACH Volley again this year. "We have a completely changed team, 11 players left. Only Jan Klobučar and Nik Mujanović remained. We'll keep our expectations to ourselves. We want to speak on the pitch and not through the media," Matija Pleško, the coach of Calcit Volley, who will again play in four competitions, said at the press conference. It will be interesting to see how they will fit into the team. The Cuban Sezono DP will be Calcit Volley, who solemnly celebrated their 75th anniversary on Friday. volleyball in Kamnik, started with home matches against Fužinar and Triglav, and in the 3rd round, the first moment of truth awaits him in Tivoli, a match against ACH Volley.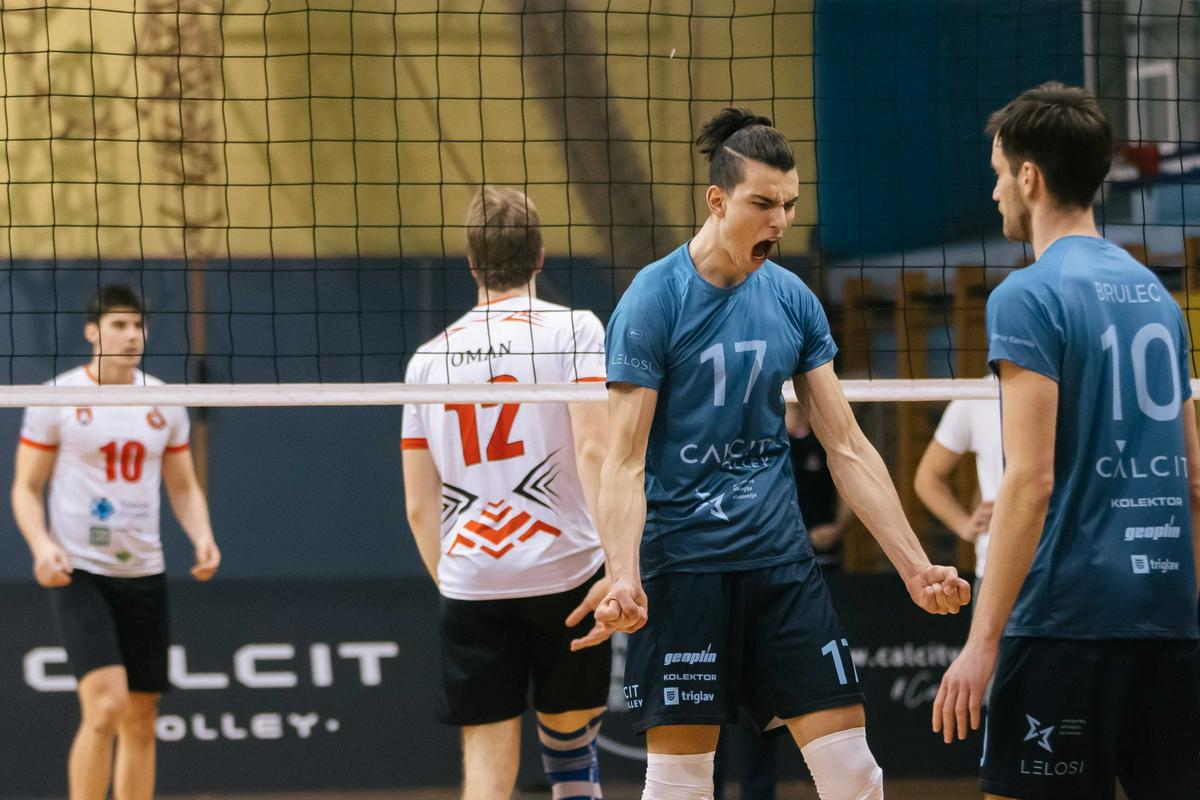 The defending champions go for the double domestic crown againACH Volley, which will be chasing its 19th national championship title, retained most of its players, but changed its coach. The successful Croatian Mladen Kašić was replaced by Radovan Gačič, who managed Zagreb's Mladost last year. The native of Maribor already knows the work at ACH Volley, as he has already worked there, and he is also well aware of the goals he has to fulfill: "We want both domestic titles, we want to win the Central European League, we also want to qualify for the elimination fights in the Champions League or at least continue in the Cev Cup." Gačič wants the team to be in the best shape in November, December and January, when the largest number of important matches await them. He hopes that by then he and his assistants will prepare the team well, also physically, as he wants to avoid injuries, also because of this. because there are only 12 players available.Since there were many volleyball players at national team events, there were no real training matches in the preparatory period.
Starling to fight with young boys Merkur Maribor, which managed to end ACH's streak in the 2020/21 season with Rok Možič (he has won national title after title since 2004), cannot realistically count on the championship title this year, as it has seven youth players in the first team and also cadet Nejca Najdič (as a passer). Alan Košenina, Uroš Planinšič and Uroš Pavlovič went to Calcit. "The team is completely changed. We are starting like four years ago with young guys, we are happy to have brought youth representatives who came back from Italy (slightly ill) from 6th place at the U-20 EP," says Maribor coach Sebastijan Škorc. ACH loaned blocker Nemanja Peruničić to Maribor.
Salonit aims among the fourIn the last few years, Salonit Anhovo will certainly be good enough for the top half of the table, but not strong enough for the title. "We leave the role of favorite to ACH and Kamnik. We want to finish in the top four in the championship and in the cup. We also want to introduce as many young domestic players as possible," said coach Rade Dačović, who was left without half of the team. But he will have some quality reinforcements at his disposal: receivers Marko Maksimović and Slobodan Bojić and center, Danish representative Joachim Hesselholt and Slovenian Erik Kodrič.
Sobos volleyball players also in the Challenge Cup"If we could at least repeat last year's result, we would be very satisfied," said coach Panvita Pongrad Dejan Fujs at the press conference before the start of the DP. Panvita played in the semifinals of the DP last year and eventually won 4th place. Blocker Tit Kovačič and pitcher Tine Aušič came from Maribor (from the youth selection of Maribor), experienced receiver Nenad Čormas from Brčko and 24-year-old Marko Milovanović, who was a member of Kapošvar last season. The team also trains with Vid Suhadolnik, Nik Legen and Urban Rajnar, who became European champions last year with the cadet national team in Tirana (U-17) Sobos volleyball players will also play in the Challenge Cup, on October 12 they will challenge the Finnish opponent, the Kokkola team.
After five years, Carinthia is back with the first leagueČrnuče, with the youngest team among the eight first league teams, will fight for survival, but they have quite a few promising players in their squad. They say that they will go all out in every match, while also betting on team spirit. After five years, Carinthia again has a first division player, of course Sij Metal Fužinar, which is important for the Carinthian region. The lineup is said to be stronger than last year, the team also includes Bosnian international Emir Makaš. However, Fužinar is aware that he has to fight for survival. We finish in Kranj. At House on Wheels Triglav, they have an even younger team than last year, they also decided on a foreigner, 20-year-old Montenegrin proofreader Đorđe Jovović, who fit in well with the team.
Source: Rtvslo