On Wednesday, the start of the national championship
Calcit Volley's volleyball players are also the undisputed favorites of this year's national championship. At Nova KBM, where they were left without Mirta Velikona Grbac, they admit that by breaking through to the finals of the championship and the cup, they will have already fulfilled their goal.
"We accept the status of favorites, even though we only started the real preparation period in mid-September, when three national team members joined us. How much this will be known, it's hard to say,Calcita coach Gregor Rozman said at the press conference.
Although the Kamnik team – captained by Canadian Lucille Charuk – is not yet well-rounded, it should surely win all the national championship matches in October (Grosuplje, Ankaran, Krim, Šempeter and Gen-I Volley), so the attention is already somewhat focused on the Champions League.
Mladost from Zagreb awaits them in the first round of qualification. How realistic is qualification for the Champions League? Rozman: "On October 18, in Zagreb, we want to show our best game and beat Mladost Zagreb."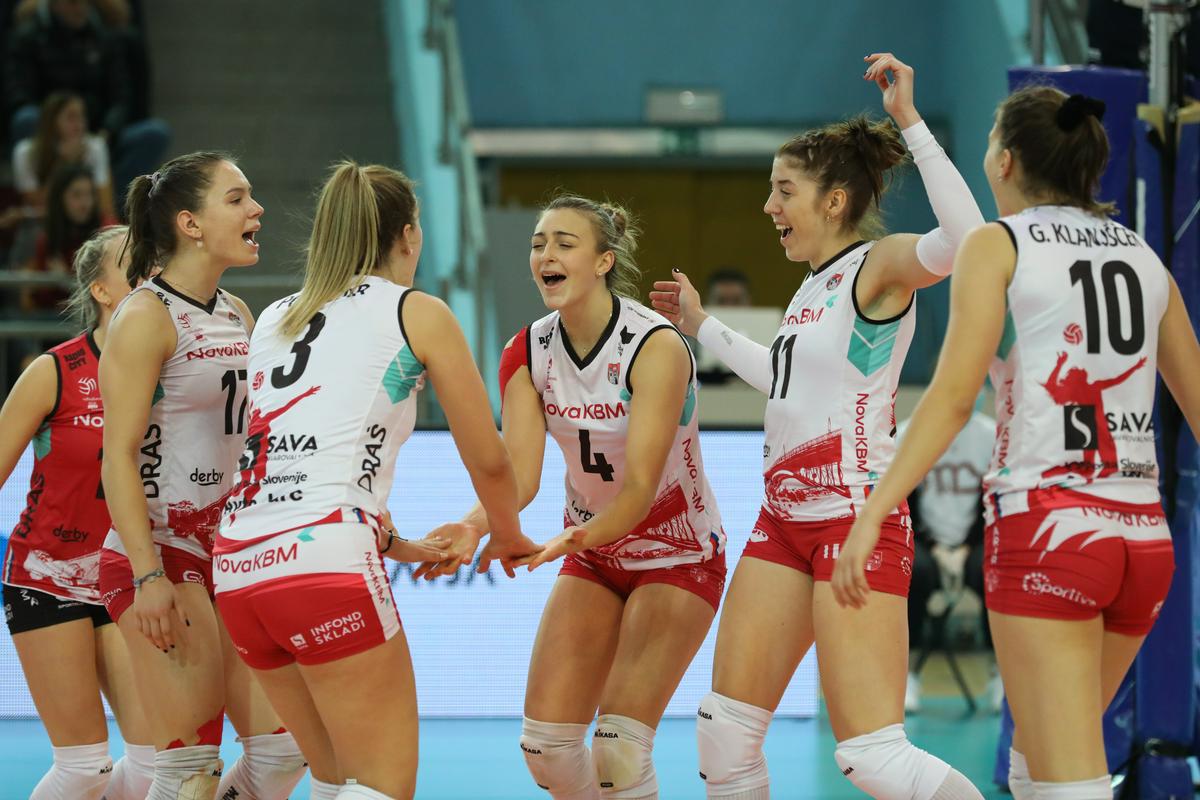 The team experienced some changes compared to last year, the best passers of last season Eva Mori Pavlović, Olivera Kostić, Lea Janežič and the promising Mija Šiftar left the club. Receiver Ana Marija Vovk should get more opportunities, as she is fit again after her injury.
It is very likely that the main challengers of Calcit Volley will be Maribor volleyball players, who fought very well in last year's final (3:1 in victories for Calcit). "The goals are similar to last year, the finals of the DP and the cup and of course playing in the final tournament of the Central European League," said assistant coach Sebastjan Zorenč. Mirta Velikonja Grbac went abroad, Brina Bračko ended her career.
The main candidates for the third place and also a possible surprise will be the ambitious women from Novogorič (Gen-I Volley), led by the returnee Vasja Lipicer Samec, the rest of the teams, with the exception of Sip Šempetra, who brought a foreign woman for the first time in history, are betting on young players from their own schools.
National Championship, 1st round, Wednesday: CALCIT VOLLEY – ATK GROSUPLJESIP ŠEMPETER – GEN-I VOLLEYANKARAN – FORMISKRIM – NOVA KBM BRANIK
Source: Rtvslo