Klopp: Top defense is a real art
Inter players are in trouble in Serie A, and in the next nine days, Barcelona could deepen their crisis in the Champions League as well. The two teams will first meet in the 3rd round on Tuesday evening at the San Siro, next Wednesday the match will be played at the Camp Nou.
Simone Inzaghi's men are in a modest ninth place in the Italian championship. On Saturday, they squandered the lead against Roma and in the end were left empty-handed on their home turf (1:2). Napoli and Atalanta are already eight points ahead of Milan.
In the Champions League, Inter lost to Bayern 0:2 in the opening round, when Leroy Sane messed up the slow defense of Milan several times.
"We will play against one of the best teams in Europe. Barcelona has no weak points, it is perfectly occupied in all positions. All possibilities for a breakthrough to the round of 16 are still open. In such a match, you have to play aggressively and decisively from the first minute," Inzaghi emphasized.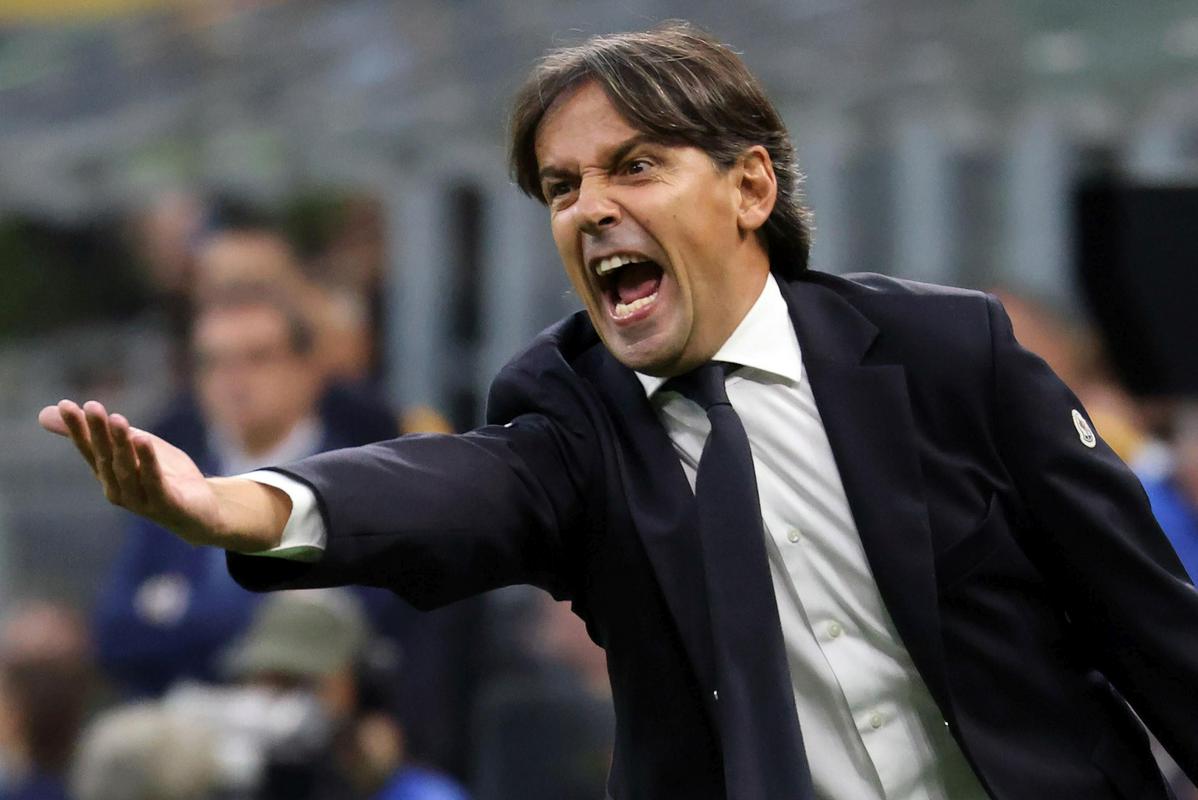 "We all need to come together in these difficult times. Cool heads are key before such important matches. We have a lot of respect for Barcelona, ​​who have a great team. This is a great opportunity to prove ourselves again. It doesn't help to talk a lot, you have to prove yourself on the field," defender Matteo Darmian added.
Barca take the lead in La LigaBarcelona took the lead in the Spanish championship after the 7th round, as Real Madrid gave away the first point against Osasuna (1:1). The Catalans beat Mallorca 1-0, and La Liga's top scorer Robert Lewandowski scored. The Pole has already scored nine times and is most deserving of a big revival in the new season. He has a brilliant goal difference in Barcelona (19:1).
Xavi: Both teams lost against Bayern and now desperately need three pointsIn the Champions League, she gave a very pleasing performance in Munich, had more chances than Bayern, but was not effective. The Bavarians knew how to punish this and with a 2:0 win, they gained an excellent starting point in the fight for first place in Group C.
"The match in Milan will be extremely important, but not yet decisive. Both teams lost against Bayern and now desperately need three points. You have to take risks in such matches. There aren't many remedial exams in the Champions League, but we certainly have the second leg next week at the Camp Nou, which we must win," Barcelona coach Xavi Hernandez explained.
Klopp: Top defense is a real artIt will also be very interesting at Anfield, where Liverpool will host Rangers. The Reds are in a modest ninth place in the Premier League, where they have won just two games. In the Champions League, after the defeat in Naples (1:4), they beat Ajax 2:1, and a tense battle for the first two places in Group A is expected.
"We conceded too many cheap goals. In previous seasons, we played more compactly in defense, we left too much space in the last games. We need to stand together more. Top defense is a true art, and we've been really good at it for a long time. Now we are not doing well and we realize that we need to go back to the basics," coach Jürgen Klopp explained.
Even Ronaldo and Messi had a crisis… "The Rangers are a very underdog team with a great coach. It will be a big fight, there will be no let up. Last year we played an exceptional season in the European League," added the German expert, who added in his style: "Do you think Cristiano Ronaldo is bursting with confidence right now? This is what happened to Messi last season. This is also happening to all the best European teams."
---
Group A, Tuesday at 21:00: AJAX – NAPLES
LIVERPOOL – RANGERS
---
Group B, at 21:00: CLUB BRUGE – ATLETICO MADRID
PORTO – BAYER LEVERKUSEN
---
Group C, at 18:45: BAYERN – VIKTORIA PLZEN
At 21:00: INTER – BARCELONA
Probable lineups:
Inter: Onana, Škriniar, de Vrij, Bastoni, Darmian, Barella, Asllani, Mhitarjan, Dimarco, Džeko, Martínez.
Barcelona: and Stegen, Sergi Roberto, Pique, E. García, Alonso, Gavi, Busquets, Pedri, Dembele, Raphinha, Lewandowski.
Judge: Slavko Vinčić (Slovenia)
---
Group D, at 18:45: MARSEILLE – SPORTING LISBON
At 21:00: EINTRACHT – TOTTENHAM
Source: Rtvslo