Fierce fight to hold the World Cup on its centenary
Ukraine will join Spain and Portugal in a joint bid to host the 2030 World Cup, the Times reports. With this kind of candidacy, UEFA will go into battle against Uruguay and Saudi Arabia with their co-hosts.
The Times revealed on Monday night what the special something the UEFA president was talking about when it came to Portugal and Spain's bid for the 2030 World Cup Alexander Ceferin on MMC's SOS Echo podcast.
Ukraine is said to take over one of the groups and that the proposal already has the support of Ukrainian President Volodymyr Zelensky and the Spanish and Portuguese authorities. The heads of the football associations of the two Iberian countries are expected to announce the new partnership with the country, which is currently at war due to Russian aggression, on Wednesday at a press conference at the headquarters of the European Football Association, reports The Times.
Football as hope
"Sports can be an encouragement. I spoke with the President of Ukraine Zelensky, who said: "I would like football because it gives people hope. Help us play. That people will feel that normality is possible." Čeferin, who supports Ukrainian football efforts, told SOS Echo.
Taking into account the positive publicity that the initiative would bring, Ukraine's participation could tip the scales back towards Spain and Portugal in the fight to host the World Cup. Spain last hosted the World Cup in 1982. Portugal and Ukraine have yet to host the tournament, but they hosted the European Championship finals in 2004 and 2012 respectively.
In South America?
UEFA believes that WC 2030 should be exclusively in Europe. This year's World Cup will be held in Qatar next month, and in 2026 the best soccer players in the world will be jointly hosted by the USA, Canada and Mexico.
Due to the centenary of the first World Cup, Uruguay, the host of the first World Cup in 1930, was considered the favorite, which will be helped by Paraguay, Chile and Argentina with the hosting of 48 countries now.
Or on three continents?
Ukraine's involvement is seen as a potentially powerful vote-winner among Fifa's 211 members, as well as a way to counter moves by Saudi Arabia, which wants to submit a joint bid for 2030 with Egypt and Greece.
The Saudis are preparing a plan for a new winter World Cup, with the simultaneous support of the three most numerous continental confederations – Asia, Africa and Europe. Saudi Arabia would also bear the cost of building stadiums and accommodation capacities of its two partners. Gianni Infantinothe president of the International Football Association (FIFA), has not officially endorsed any candidacy, but has met with key leaders and officials from the three countries in recent weeks.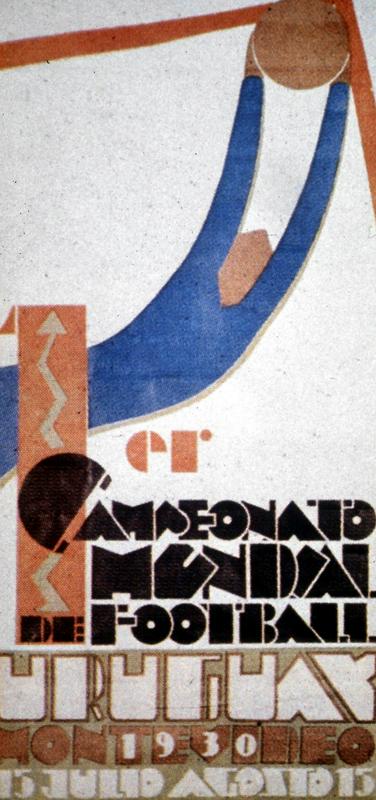 Source: Rtvslo