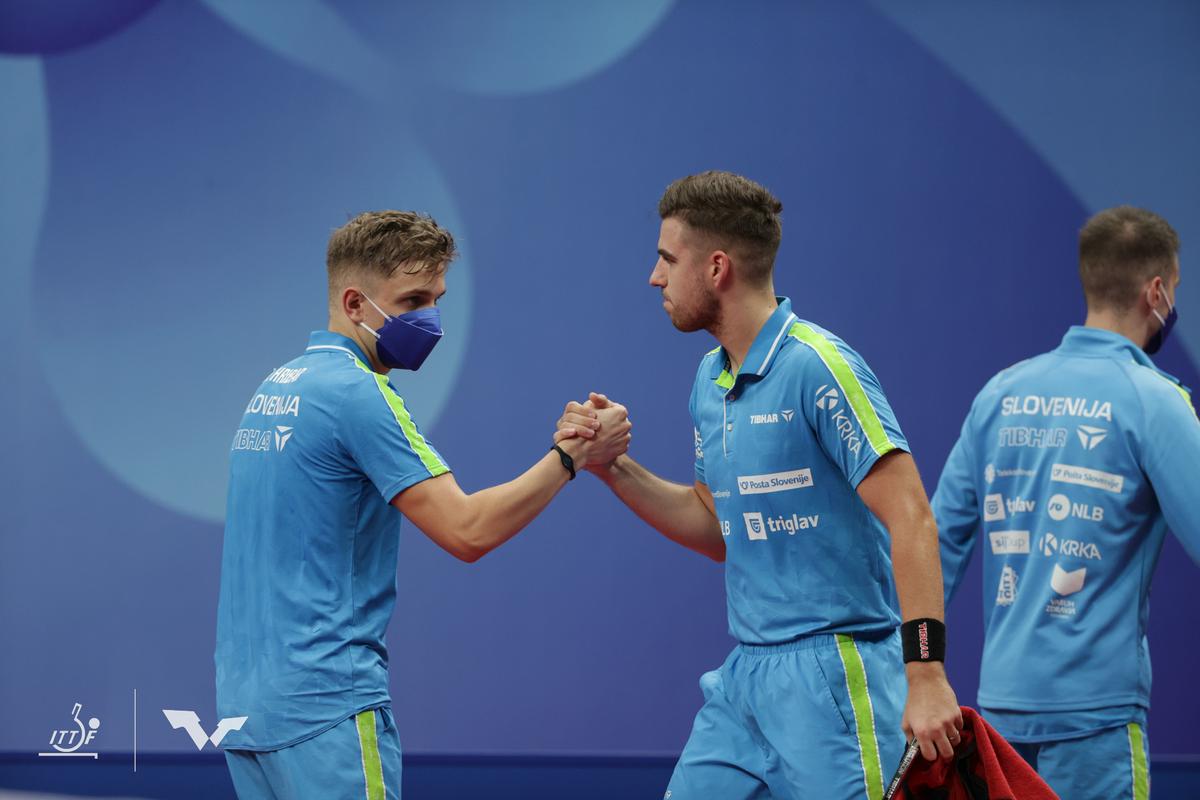 Waiting for the opponent in the round of 16
In the decisive match for the second place in Group 1, Slovenia beat the USA with 3:0, which was ensured by Darko Jorgić, Deni Kožul and Peter Hribar. Now the Slovenian table tennis players are waiting for the round of 16 at the World Team Championship in Chengdu.
Both Slovenia and the USA had two wins and a loss against China before their match. The best Slovenian actor Darko Jorgić he did not have too difficult a job in the first singles match. He defeated Mishel Levinski 3:0 (7, 6, 4), but it was more or less clear that Slovenia would win the match after the showdown between Deni Kožul and Jishan Liang.
The duel was even, after narrowly losing the first two sets, Logatčan was on the verge of defeat, but then won the next three sets and won 3:2 (-9, -10, 6, 7, 8).
He then completed the work Peter Hribarwho also had to play five sets to win against Earl James Alt, the result was 3:2 (4, -5, 4, -7, 8).
The first place in group A was won by China, which was better than Thailand with 3:0, Slovenia was second, the USA was third, Panama was fourth and Thailand was fifth.
"The most important thing is the final victory and it doesn't matter how we got there. I opened the match well myself and I'm happy with my game, while Deni made too many easy mistakes in the first two sets, but that didn't stop him. When he rallied, played point by point, fought for every point and it brought him the victory. We knew that Petra was going to have a tough match, especially because he is usually under stress when playing important matches. But in the end he was able to pressure and brought a point to the final victory that we all believed in." Darko Jorgić rejoiced at the first Slovenian placement in the round of 16.
Who the Slovenians will play in the round of 16 will be known only after the end of the competition day in Chengdu.
TABLE TENNIS – TEAM WC 2022
SLOVENIA – USA 3:0Darko Jorgić – Michel Levinski 3:0 (7, 6, 4)Deni Kožul – Jishan Liang 3:2 (-9, -10, 6, 7, 8)Peter Hribar – Earl James Alto 3:2 (4, -5, 4, -7, 8)
Source: Rtvslo