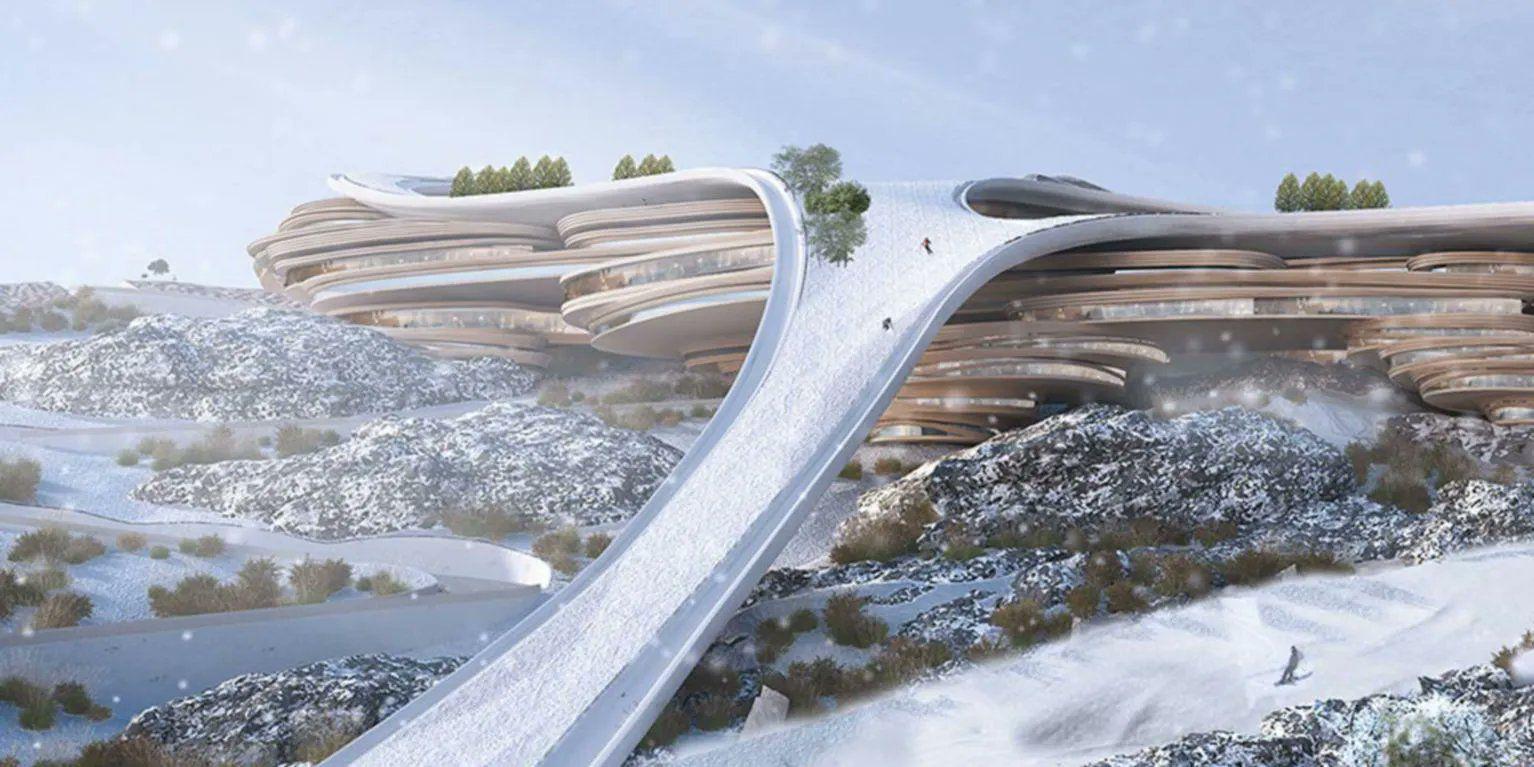 Part of the 500 billion Neom project in the hinterland of the Gulf of Aqaba
The Asian Winter Games have not been held since 2017, and the continental version of the Winter Olympics will next return in 2029. It will be hosted by Saudi Arabia in its first yet-to-be-built winter sports resort.
The extravaganza of oil and gas-rich Arab monarchies will continue with the 2029 Asian Winter Games in Saudi Arabia.
Theocratic-absolutist monarchy and winter sports are not exactly at home, but this should change as part of the megalomaniacal project Neom in the northwest of the country, in the province Tobuk by the Red Sea or in the hinterland of the Gulf of Aqaba. It is a personal project worth around 500 billion euros by Crown Prince Mohammed bin Salman, who wants to turn the mentioned landscape into a tourist destination.
One of the highlighted new constructions is also the first Saudi winter sports resort, named Triple, which still needs to be built. It will be created in the highest Saudi mountain range at an altitude between 1500 and 2600 meters in the mountain range Jabal al-Lavzwhich lies 50 km from the sea.
The only contenders for the Asian Winter Games
"The deserts and mountains of Saudi Arabia will soon be the scene of winter sports," the Asian Olympic said in a press release committee on the decision taken at the General Assembly in Phnom Penh. The candidacy of Saudi Arabia was "unanimously approved", the Asian Olympic to the committee in a statement and emphasized that the metropolis known as Neomthe first West Asian city to host the event. Triple was otherwise the only candidate for the 2029 Asian Winter Games.
The 2029 Asian Winter Games will include competitions in skiing, snowboarding, ice hockey and figure skating – a total of 47 events, 28 on snow and ten on ice…


Source: Rtvslo