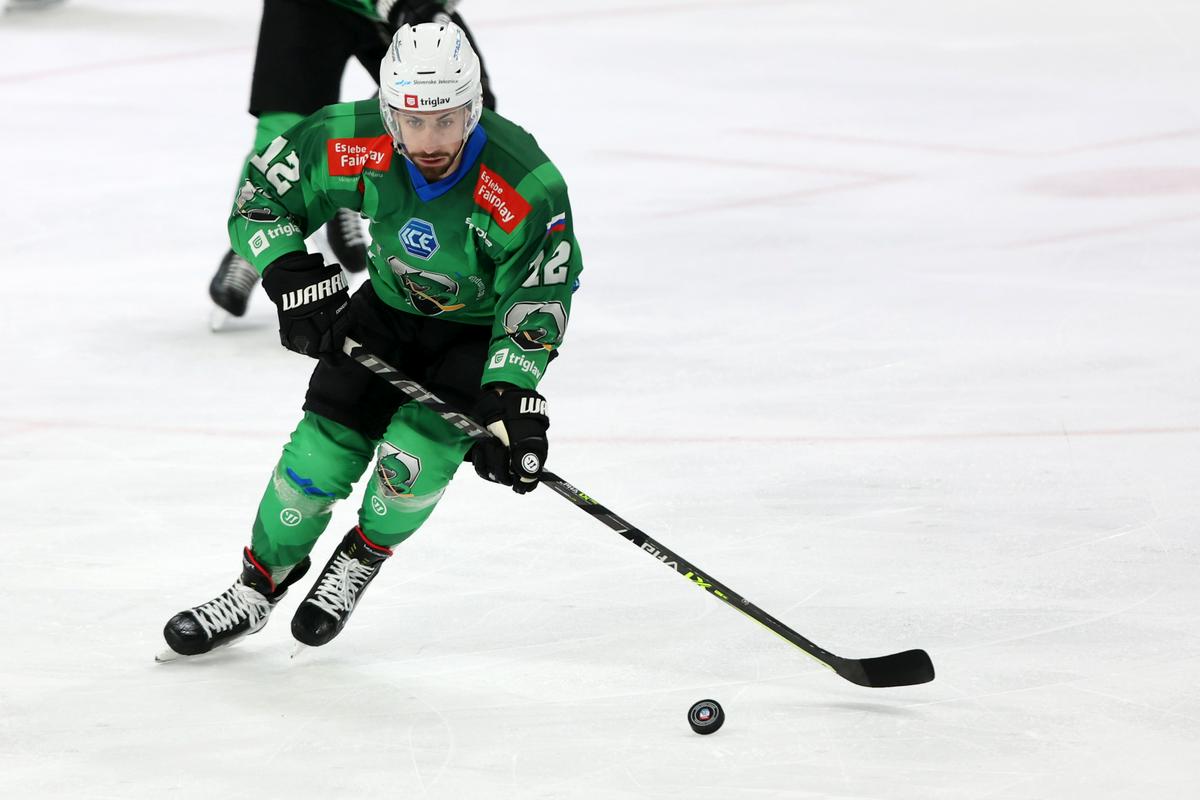 Simšič: The toughest match of the season awaits us
SŽ Olimpija won all three games last week. She won the Slovenian Cup in Jesenice and then took five points in the IceHL League against Vienna and Fehervar. Swiss champion Zug is coming to Tivoli on Wednesday. It will be broadcast on TV Slovenija 2 and on MMC.
Last season, Zug staged a remarkable comeback in the final of the Swiss championship. Against Zurich, he already trailed by 0:3 in the victories (2:3, 1:2, 1:2), but then won the remaining four matches (4:1, 4:1, 2:0 and 3:1).
"We want to win the Champions League every year. We have chances, but the rivals are very strong and you have to be flawless in every game," said Dan Tangnes. The 43-year-old Norwegian expert can be very satisfied with the start to this year's Champions League season, as Zug already has 11 points and is reliably leading Group B.
The first goalkeeper Leonardo Genoni defended in three games, and Luca Hollenstein in one. Defender Niklas Hansson has already collected eight points (two goals and six assists), and Brian O'Neill is the most effective forward (two goals and five assists).
Olimpija resisted Turku very well in both games (2:3 and 2:4), but against Wolfsburg they were completely powerless (1:7 and 0:4). The Dragons have no more chances to advance, the wish is for a point against the Swiss, but this will be very difficult to achieve.
Finally, he scores twice with the advantage of the player moreOn Sunday, after a fierce fight, the Ljubljana team defeated Fehervar 4:3 after extra time. The decisive goal was scored by Aleksandar Magovac in the 62nd minute with the advantage of the player more. Against Hungary, they scored the first two goals with a man advantage this season. They played 22 "power plays", but until Sunday evening, when Rok Kapel scored in the first period, they did not score even once. But they are not the worst in this element of the game, Vienna has yet to find the back of the net in 25 attempts with the player.
Šivic hopes that the visit will be the right one"We lack quality training because the rhythm of the matches is so condensed. Zug must be a magnet for spectators. We cannot bring a better competitor to Ljubljana. If that's not reason enough for spectators to come to Tivoli, then I really don't know. Zug has a rich history, they invest a lot in a team that is really strong. It will be a spectacle. I hope there will be more spectators than in the last matches of the IceHL League. The Swiss want to win the Champions League this season and they will not underestimate anyone," emphasized coach Mitja Šivic, who was impressed by goalkeeper Anthony Morrone in the last two games.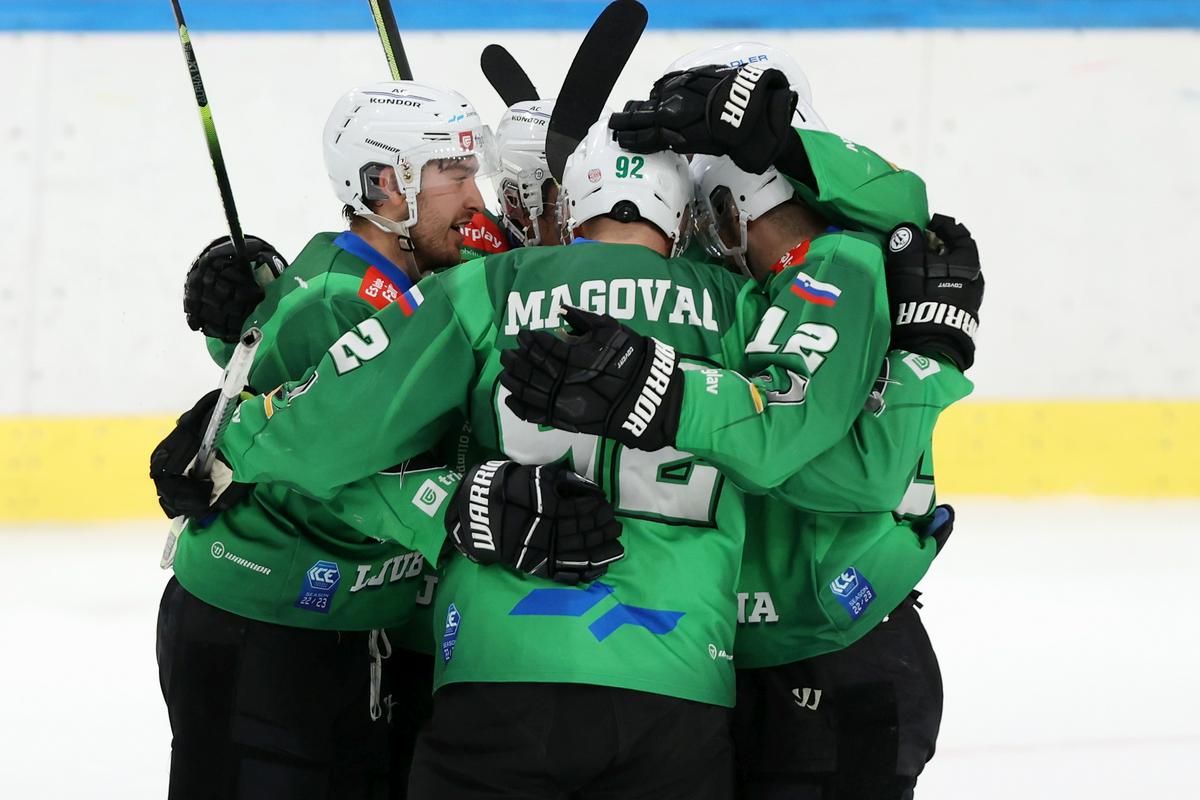 Magovac: With three victories, it is easier to take on a big challenge"Against Fehevar, we experienced a collapse in the second period when we conceded three goals. We came back in the final third and then had to capitalize on the crowd in front of their goal in overtime. I managed to score a decisive hit. It was a great game for our confidence. On Wednesday we have a really demanding opponent and with three wins it will be easier to play against Zug. I am already looking forward to this great challenge. We have a really tough rhythm of matches, but we all want to prove ourselves in the Champions League. We watched Zug's matches with Turku and Wolfsburg. They outplayed all the competitors in our group," thought Magovac.
Simšič: The toughest match of the season awaits usNik Simšič was the best player of the match against Fehervar. In the IceHL League, he is Olimpija's top scorer with three goals and three assists. "Zug has really quality players. They won all the matches. The most difficult match of this season awaits us. We must not make mistakes, because the Swiss punish every one."
Olimpija will play its last match in the Champions League on October 12 in Zug.
---
Group B, Round 5, Wednesday at 19:15: SŽ OLYMPIA – ZUG Transmission on TV SLO 2 and on MMC.
TURKU – WOLFSBURG
The order: Zug 11, Wolfsburg 7, Turku 6, SŽ Olimpija 0 points.
---
Wednesday, October 12, at 6:00 p.m.: WOLFSBURG – TURKU
At 19.45: ZUG – SŽ OLYMPIA Transmission on TV SLO 2 and on MMC.
Source: Rtvslo