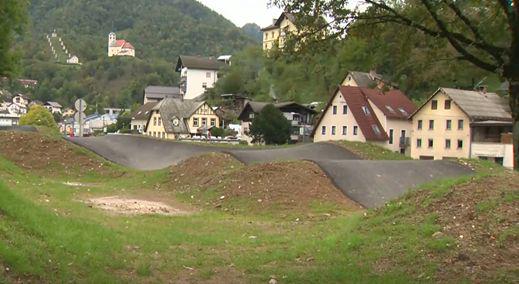 For approximately 50,000 euros, municipalities build very different 'pumptracks'
It was recently opened in Idrija, it is being built in Cerkno, the biggest one in the country was arranged in Ribnica, and a mobile one was bought in Logatec. Children acquire various skills on roller skates – balance, speed, strength, mobility, coordination, precision…
The use of a helmet is mandatory on training grounds, but for safety reasons no more than five cyclists should use it at the same time, says a sign in Idrija. The training ground was opened a few weeks ago, and it is also used by members of cycling clubs, says the mayor of Idrije Tomaž Vencelj: "But at the moment, to my great joy, the biggest problem is that there are too many people on the track, too many users compared to the number prescribed for safe use." The investment was worth 70,000 euros.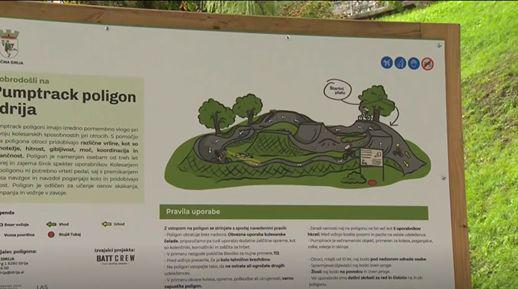 For a slightly lower price, 50,000 euros, they are building a training ground in Cerkno, its opening should be in a month. They decided on it because polls showed that the citizens wanted it.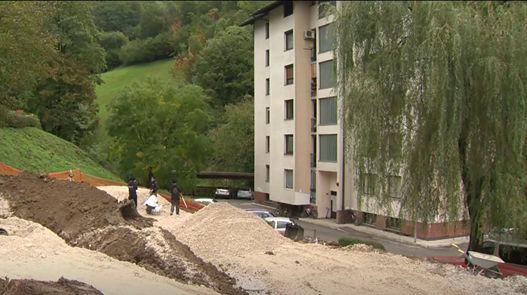 They also wanted to build it in Logatac, but nearby residents resisted, so a few weeks ago they built an assembly line for 48,000 euros, which will be moved to different parts of the municipality, says the mayor of Logatac Berta Menard: "At the moment, we do not have a suitable space in Logatec where it would be possible to build this even with spatial acts. That's why we bought this modular training ground as a temporary solution." When the area is arranged on Axes, and they will build a real training ground. Now, the mayor says, that would be too dangerous if an accident were to happen, since the area is underpopulated.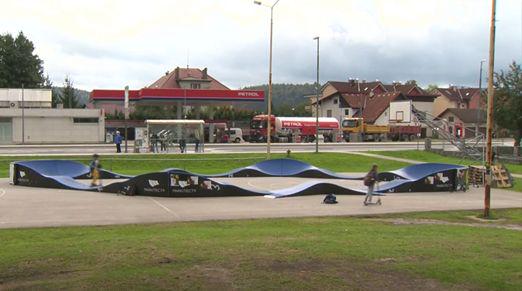 For several months, the supposedly biggest one has been standing in Ribnica car park in the country they built it for the same value, 50,000 euros. It is about half for all municipalities investments covered by the European Union.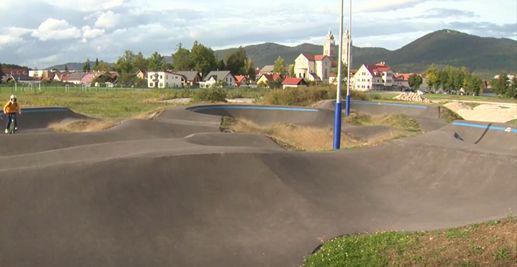 Source: Rtvslo