Mavs Stadium was fully funded by the Dallas Mavericks
As many as two basketball courts were opened in Celje with the seal of basketball star Luka Dončić. One is called Mavs and the other Dončić.
As the mayor of Celje said at the opening of the playground Bojan Šrot, the playground behind the dormitory is something special. Namely, in its center is the logo of the Dallas Mavericks basketball club, and seven circles in different colors of the blue tone illustrate the number 77 worn by the Slovenian ace. Under each basket, the Celje stars are a sign of good cooperation with the mentioned American club.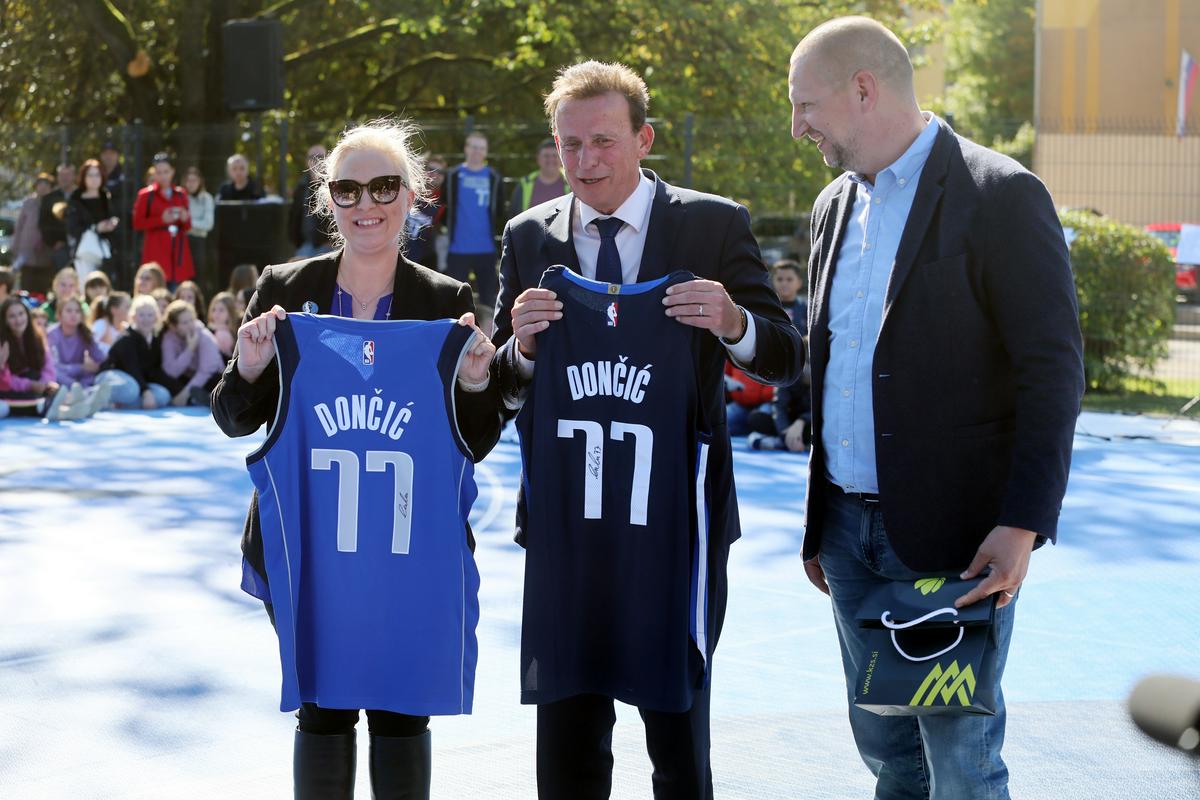 According to Šrot, the Mavs court is the first in Europe made by any team in the NBA. This playground was fully financed by the Texas club, namely in the amount of 152,000 euros, while the Dončić playground – that is behind the gas station on Mariborska cesta – was co-financed in the amount of 20,000 euros, and 70,000 euros was contributed by the municipality of Celje. Both courts are intended for young basketball players from Celje.
Šrot also said that when arranging the playground on Mariborska cesta, they followed a sustainable note, which is why 15 trees will be planted next to it. The municipality decided to arrange the playground on Mariborska cesta because Dončić spent his early childhood right in Celje. In 1999, when Luka was born, it was his father Saša Dončić at that time he played basketball in the Pivovarna Laško basketball club.
Source: Rtvslo