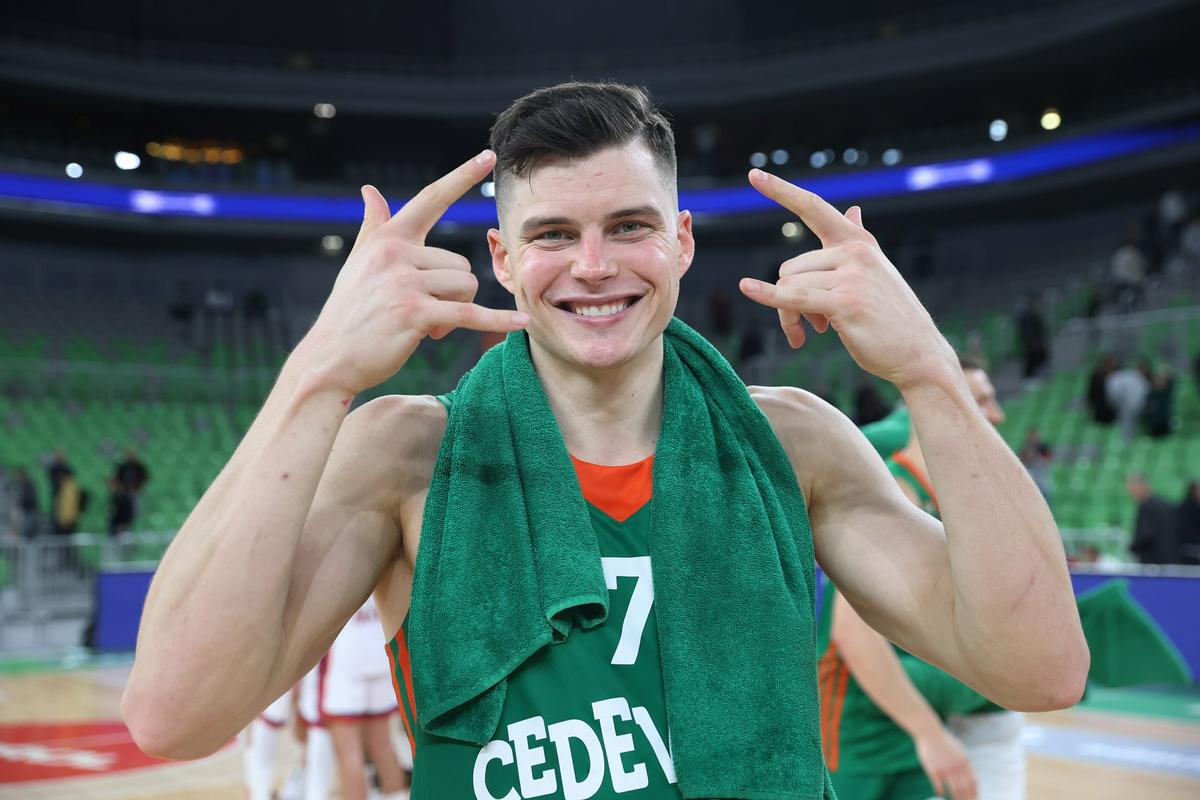 Alibegović believes that the Dragons can go all the way in the European Cup
The legendary Teoman Alibegović hoped that one of his three sons would play for the Slovenian national team. His wish didn't come true, and that's why Amar is a member of Cedevita Olympia, which he himself never was, even though he was close to coming to the dragon's nest several times.
After a successful start to the season, Cedevita Olimpija will play its first match in the European Cup in a week. They will face Turkey's Bursaspor, who ended the Dragons' journey in the quarterfinals last year. This year, the team from Ljubljana belongs to the narrowest circle of favorites for the second most prestigious competition of the old continent, and in its lineup there is also a basketball player who lifted the laurel of the European Cup last year. Amar Alibegović was the best with Bologna's Virtus, but he also has high goals with his new club: "Olimpija, like Virtus, is a top-level club. In Bologna last year, when they saw that there was an opportunity to win the European Cup, they brought in big reinforcements. That's millions. In every way, the club wanted to join the Euroleague. Olimpija also brings in quality and talented players every season. She was very close last season. I believe that we have a good chance of making it all the way to the end of the European Cup."
Golemac: Lucky we brought him
Last year, the people of Ljubljana took a step forward in both competitions, but especially in Europe, they had a really good opportunity to improve the final result. After personnel changes, they had a quality team that played good basketball in the second half of the season. But against those top teams, they also lacked some width in the pitching staff, which they seem to have in the Dragon's Nest this year. Last year's permanent rotation of the eight was missing a holder at position four, but with the arrival of Amar, Cedevita Olimpija got a quality classic wing center. "Immediately after the season, we knew how to proceed and what we were looking for. We are happy to have brought him. Amar also saw his opportunity here and decided to come. He is a player who played for the European Cup champions. He is a really boy, who wants to work and progress.At the same time, he really has a lot of room to become even better," is satisfied with one of the loudest reinforcements Jurica Golemac.
The 27-year-old and 206-centimeter-tall basketball player was always among the best at Cedevita Olimpija, which otherwise played weakened, during the preparatory period, but he proved himself immediately even in the first official matches of the season. In the Super Cup, he gave Helios 17, in the league ABA and Borc 16 points, as he showed offensive diversity both times, as he can expand the game and score from a distance, but he also knows how to play aggressively near the hoop. "Much and good work is done. Preparations for the season were intense. That's what I expected, and I think that's what I need. It's always good to practice a lot, because this way the team can get to know each other faster, adapt and create the right chemistry,Alibegović said about his first impression in the new environment.
"I think that I came to a club of a high European level. I know that the coach is good and that the club wanted me. I think this is very important, so that you come to an environment where the club and the coach want to work with you and devote themselves to to become a better player. So that they give you an important place in the team. I believe that by working here I will progress. At the end of the day, I had a very good season in Bologna. I had quite a few offers, but when I heard about Ljubljana, I he immediately said, that's it. There were offers, but Olympia immediately seemed to me the best option. I knew that I needed a season with a lot of work, and not least with a lot of victories, to take a step forward," added Amar, who has been playing professional basketball for the last four years – in Italy he was a member of Rome and Bologna Virtus – but before that he studied in the USA at New York's St. John's University.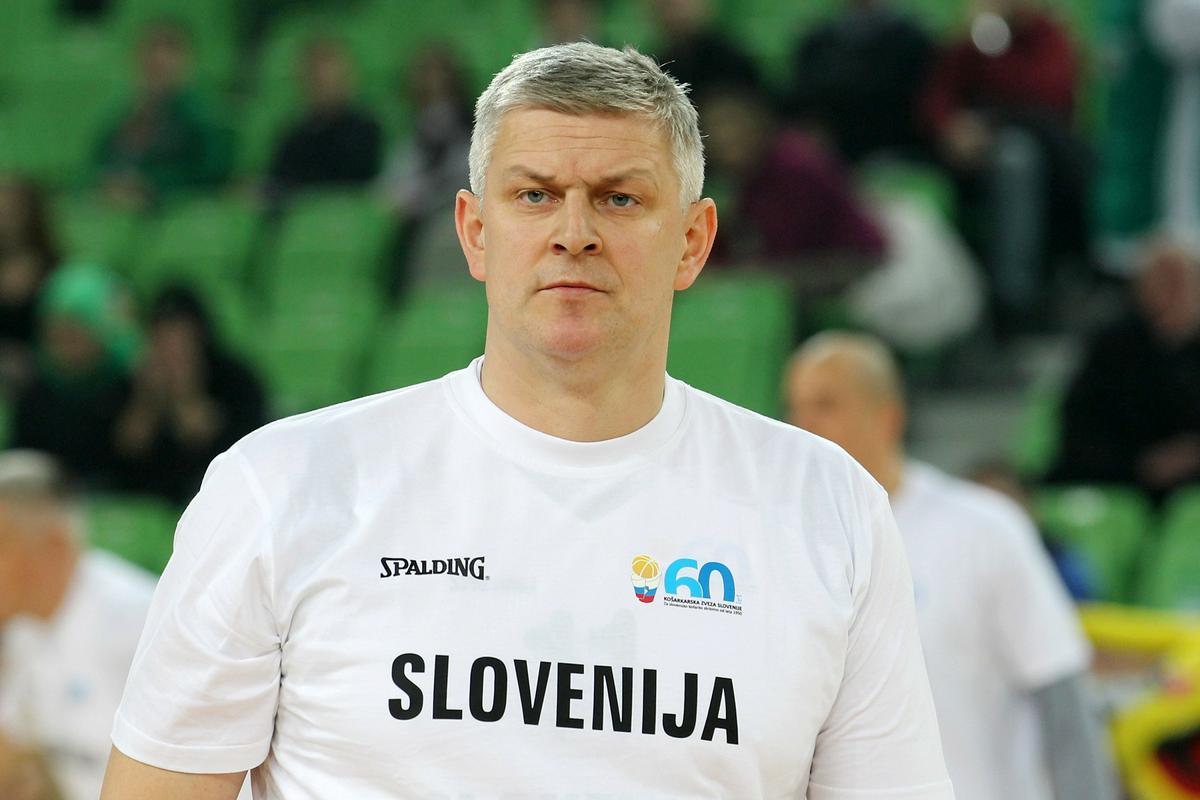 Despite the short duration of his membership journey in Europe, he has already conquered quite a bit. When he played in Rome, he celebrated in Serie A2 with Virtus, the year before last he was the Italian champion with the Bologna giants, and the year after that he won the European Cup. Now he hopes that the trend of collecting laurels will continue in Stožice as well: "I think we have a very talented team that knows how to play physical and aggressive basketball. We are all eager to succeed. As Alen Omić says, everyone from last season, after being so close in the European Cup, is even hungrier. I think that even the new players brought some desire and at the same time experience. There is a lot of competition within the team, and at the same time competitiveness, which is very good. We have to build on everything together and be better every game. I am playing in the ABA League for the first time now. I know that the league is very good. I have already played against clubs. They play very physical and tactically good basketball. For sure, this will be a very good experience for me that will help me progress. I am getting to know a new side of basketball that maybe I haven't seen before."
Alibegović: It is an honor to play here
He will often have the support of his parents, who live in Vidmo, on the floor. The father is, of course, the giant of Slovenian basketball Teoman Alibegović, who until recently was the best scorer of the national team. It was only this year that he overtook him Goran Dragic. As Amar revealed, it was Teoman's great desire to play for Slovenia after he himself left such a big mark here. The father was born in Zenica, but he and his family moved to Jesenice during his childhood. Later he also played in Ljubljana, and in the junior selections of Olimpija, from where a very successful path led him to Sarajevo Bosnia and then further through Europe through studies in Oregon. He still has relatives in Slovenia: "My father was very happy when I signed in Ljubljana. He loves Slovenia very much. When I was deciding which national team I would play for, he pressured me to choose Slovenia. In the end, I made a different decision."
Amar has two other brothers who both play in the Italian second division. Older Mirza is a member of Cremona, Jr Denis and Chieti. The youngest Alibegović is also the only one who played for the Slovenian national team in the junior selections. Amar chose his parents' homeland of Bosnia and Herzegovina, but due to bureaucracy, he currently has an asterisk next to his name. His cousin, the NBA player, is similarly naturalized Luka Garza, whose father is American, and whose mother is Amar's mother's sister: "I got my passport two months after my 18th birthday. That's why I'm naturalized. The national team needed John (Roberson, op. a.) at the European Championship, because we don't have a game organizer. That's why I didn't play. Of course I was sorry, that I couldn't play, but I realize that the team needs a player in this position more. I'm always ready to play when I'm called up. I also follow and cheer for the selected team all the time. It's a similar story with Luka, who got his passport at 21 years. Now we have put an initiative on Fibo, and we hope that it will be resolved."
"I know what my father did in Slovenia. He always likes to come back to Slovenia, and as I said, he is very happy that I transferred to Olimpija. He knows the coach and the organization well. He knows that there are top prospects here, and he knows that it was the right decision for me. It means a lot to me that I was able to come here. It's time for me to play here. I'll do my best to play decently, but my father has set the bar very high. I'm also very happy to meet you with the environment where he was," added the newly minted first wing center of the Slovenian champions.
Source: Rtvslo