Chess.com found cheating in more than 100 matches
The American chess player Hans Niemann allegedly "cheated in more than 100 matches," according to the results of the investigation, the online platform chess.com wrote, quoted by the British BBC and the French news agency AFP.
Niemanna has been Norwegian for the past month Magnus Carlsen repeatedly accused of cheating, although evidence of this, at least for now, does not exist.
After the International Chess Federation (FIDE) opened an investigation into the alleged fraud of a 19-year-old American, the online platform chess.com.
There is no evidence of cheating in head-to-head matches"Together, we determined that Niemann likely cheated in more than 100 online chess games, including several prize money events," writes the world's leading online chess player platform. The report comprises a total of 72 pages, including more than 50 annexes, and was published on Tuesday evening. Platform she also wrote that despite "statistically outstanding" results, she found no evidence that Niemann cheated in live matches, including the one against Carlsen that sparked the whole affair. The BBC also states that, according to statistical analysis by one of the leading experts on chess cheating, Kenneth Reganthere is no evidence that Niemann when also cheated in face-to-face matches.
Niemann claims that Carlsen wants to destroy his careerBut she is a famous chess player platform found far more irregularities online than the young American chess player admitted some time ago. He said that he cheated mainly in his early youth between the ages of 12 and 16 and in unofficial matches, but never in official competitions. Chess.com banned the 19-year-old Niemann, who, according to the BBC, claims that Carlsen wants to destroy his career already on September 5, i.e. shortly after the first accusations. This is a chess game platform defends above all from the pressures of the Norwegian world champion, whose company that developed application Play Magnus, they plan to buy from Carlsen.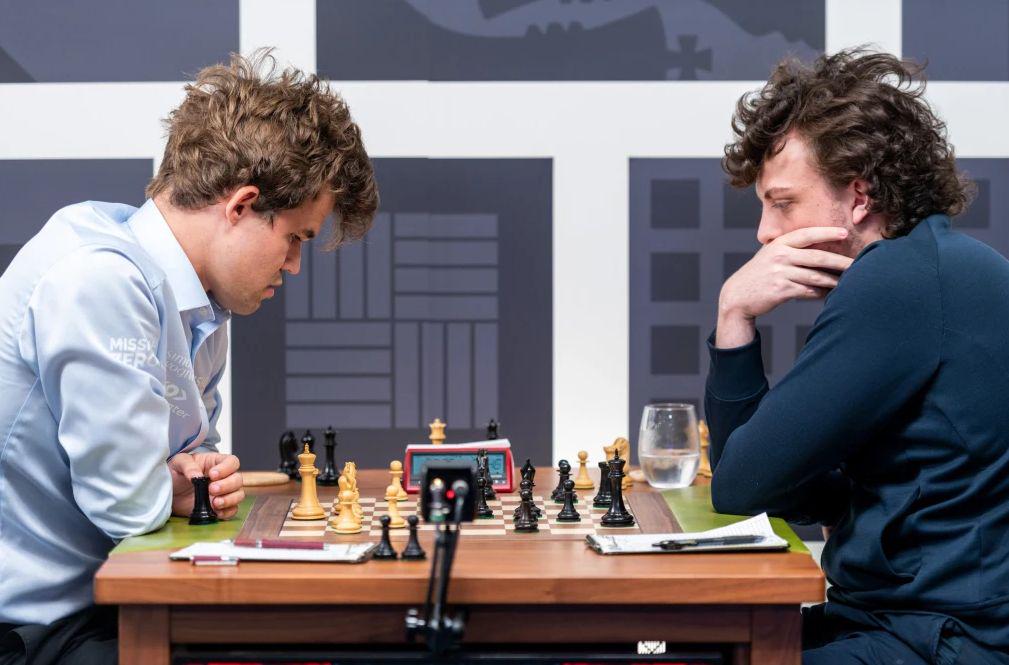 Chess.com: Niemann most likely cheated as early as 2020Platform denied in the report that she expelled Niemann because she was under pressure from Carlsen over an alleged conflict of interest. Chess.com says they are "extremely confident" on the ability of its fraud detection tools. They found that Niemann was most likely cheating in 2020 and against established names in prize money competitions. They found that in more than 100 matches his moves were too consistent with automated tools or high-performance chess programs. The young man also broadcast 25 of these matches via a streaming online program Twitch.
Rapid growth through the classical chess ladderAt the same time, they also analyzed Niemann's rapid growth in the classical chess rankings, where he gained 750 places in two years. They labeled this as an anomaly, as it is about "the fastest rise through the ranks in modern chess, occurring much later in life and development than his predecessors". V at the beginning of September, the first incident between Carlsen and Niemann broke out. At the cup Sinquefield in St. Louis, Carlsen surprisingly lost to the American teenager and withdrew from the tournament for the first time in his career. It was then that Carlsen indirectly accused Niemann of fraud for the first time.
Carlsen left without comment video chatA few weeks later, their match ended after just a few seconds as the Norwegian folded after just one move and left without comment video chat, in which the duel took place. Carlsen then spoke about it for the first time and publicly accused the American of cheating in a letter. He wrote on Twitter that the 19-year-old American chess player admitted to cheating at a young age, and allegedly cheated in a match against him, although there is no evidence for this even after investigations by chess.com and others.
Source: Rtvslo