Šuler expects him at matches in a few weeks
Josip Iličić officially became a football player of Maribor, the club from the Styrian capital announced on its website this morning. In the afternoon, "Jojo", who played in Ljudské vrt for a short time in the summer of 2010, presented himself in a purple jersey with number 72.
"As I said some time ago, he was the only option when returning in Arrival in Slovenia in Maribor. I felt the best here, I felt that I owed something to the club. NK Maribor launched me among the greatest players and allowed me to get to know the highest level of the competition. I promised that I would come back one day, and now was the moment." he told the club's website Josip Ilicic.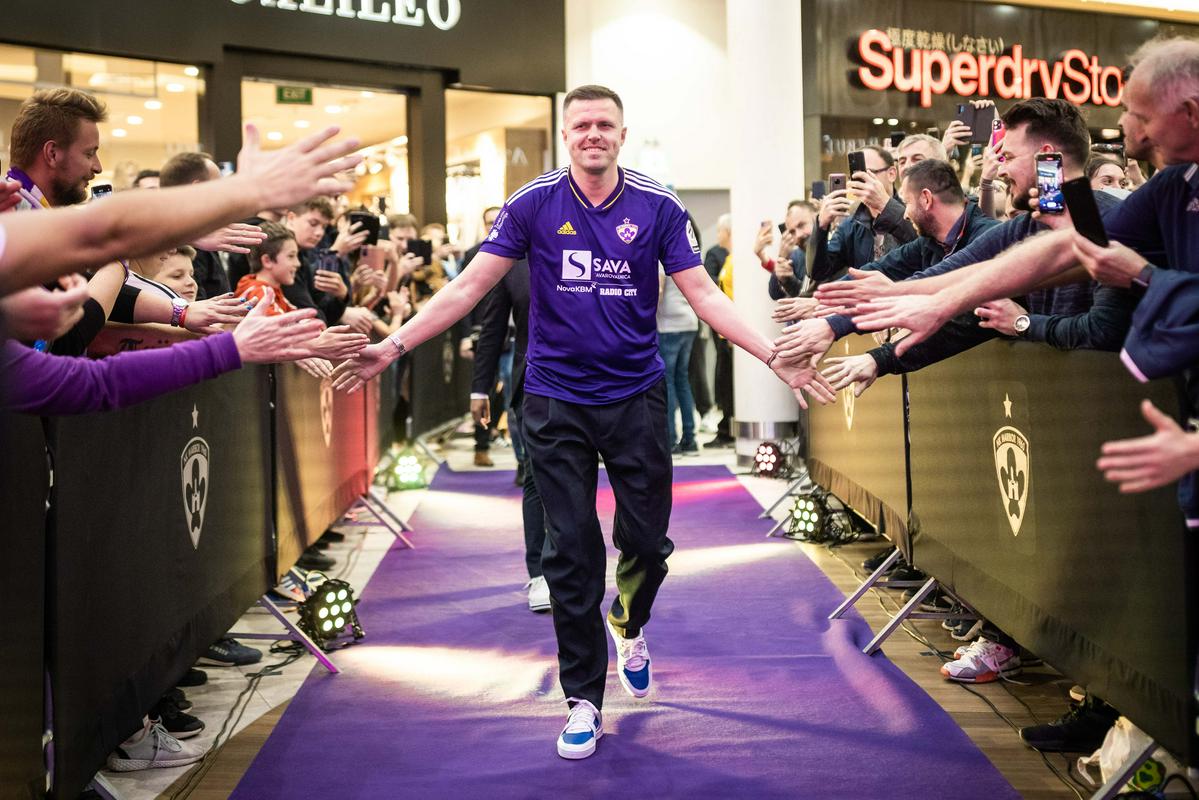 After a month of guessing and waiting to see if the popular "Jojo" really returned in NK Maribor, the question now arises as to when he will play for the defending champions. "We all know that it is a difficult period for me. I wouldn't want people to expect too much too soon. I have enough motivation to come back as soon as possible and perform when I'm ready. Not only in soccer, too in other matters in I am very precise in my life. I want everything to be perfect. It's hard to talk about exact return goals. It has always been my guiding principle to step on the pitch when I am 100% ready. That's the right and most fair way to the team, the coach, everyone in cube. I didn't come for a walk, but to play serious football."
Sports director of Maribor Marko Šuler it is in told TV Slovenija that he expects Iličić at the matches in a few weeks. He will train together with the team for the first time in Thursday.
The 34-year-old former long-time member of Atalanta, Fiorentina and Palermo in Italian Serie A national championship, he signed a three-year contract with the Slovenian champions, i.e. until the end of the 2024/25 season.
"Jojowelcome home," they wrote on the website of the Maribor club. Ilicic is coming back in purple jersey, in in which he successfully performed between July and the end in August in 2010 and scored four goals and three assists in 11 games. The man from Kranj wore number 27 at the time, but now he has them purple dedicated the number 72, with which he became famous in Serie A.
"I would like what I did to be forgotten by all of you"
Maribor presented Iličić at a press conference in central Maribor shopping center.
"I would like to thank everyone. This is a special day for me. I would say that because of such things, a footballer plays football with even more will, with even more joy, and that's why I came back. I started one story, unfortunately I didn't finish it. I'm back to leave my mark too in this club," Ilicic said.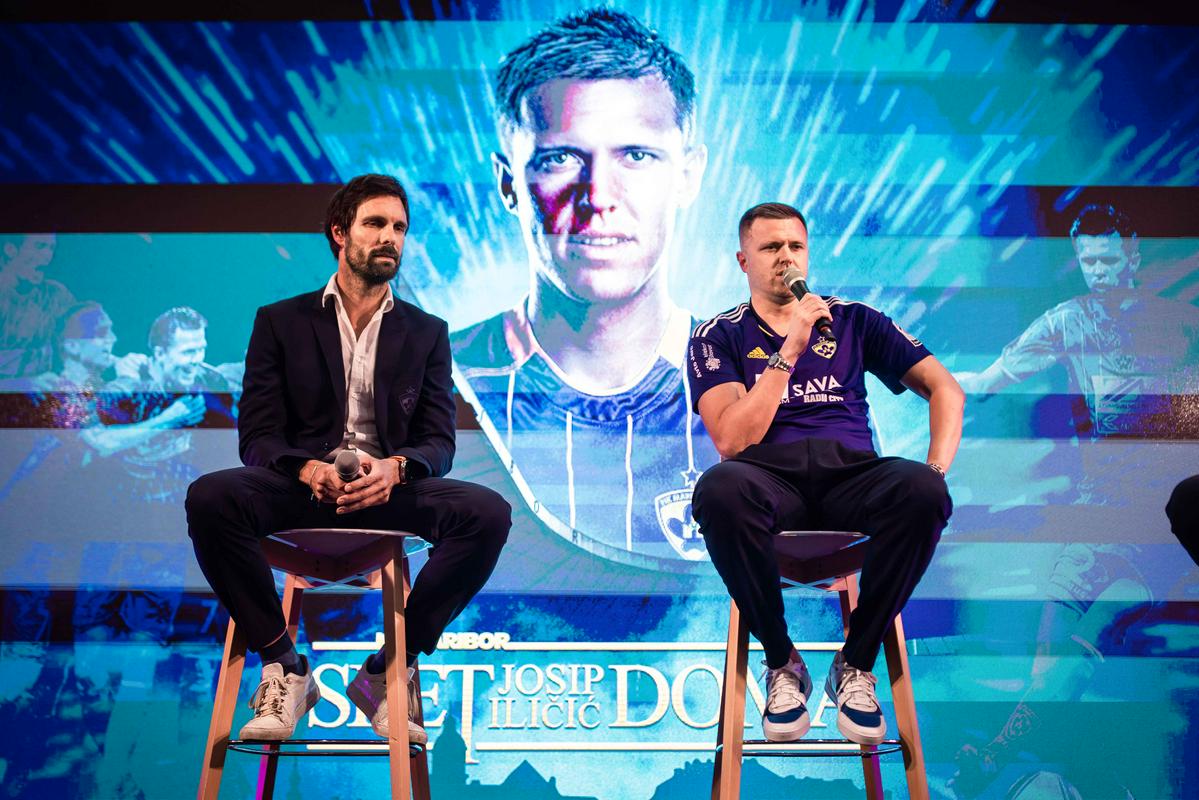 "It's hard to say when I will be ready. I definitely came back because I needed a home environment. I had enough of abroad and I would say it was quite tiring. Especially in recent years, but that's behind me. I turned this paper over. It was definitely my great desire to return in Maribor. Mainly because of everything that this city and this club have meant to me in my career. Without this club, without this city and without these fans, I would not be who I am today. I wouldn't have had this career that I've built, and it's not over. This is a new chapter in my career. I hope that I will be healthy, injury-free and good moments will come." he explained.
"I'm going to start from scratch. I'd like what I've done to be forgotten by all of you and that I'm the new player that came in club and wants to do something big. What I started 12 years ago," he added.
Played in 494 club matches to date
12 years ago, Iličić quickly became a favorite of the People's Garden, excellent performances in for a short period, they allowed him to transfer to Palermo, where he played a prominent role until leaving for Fiorentina in the summer of 2013. He wore the purple jersey of the club from Florence for four years, and then transferred in Bergamo to Atalanta, where he left the biggest mark.
In his club career, he has made 494 appearances to date, of which 77 were on Slovenian greens. in jersey of Interblock (66) and Maribor. He made 107 appearances for Palermo, 137 for Fiorentina, and 173 for Atalanta. He signed under 140 goals and 86 assists, the most right in jersey of the last club, for which he scored 60 goals and contributed 44 assists.
He made his debut for the Slovenian national team on the 11th. in August 2010, and since then he has made 80 appearances and scored 16 goals. It is the last time in the selected team played on November 14 last year in the victory over Cyprus in qualification for the World Cup in Qatar (2:1). In recent years, he has had many problems off the football field.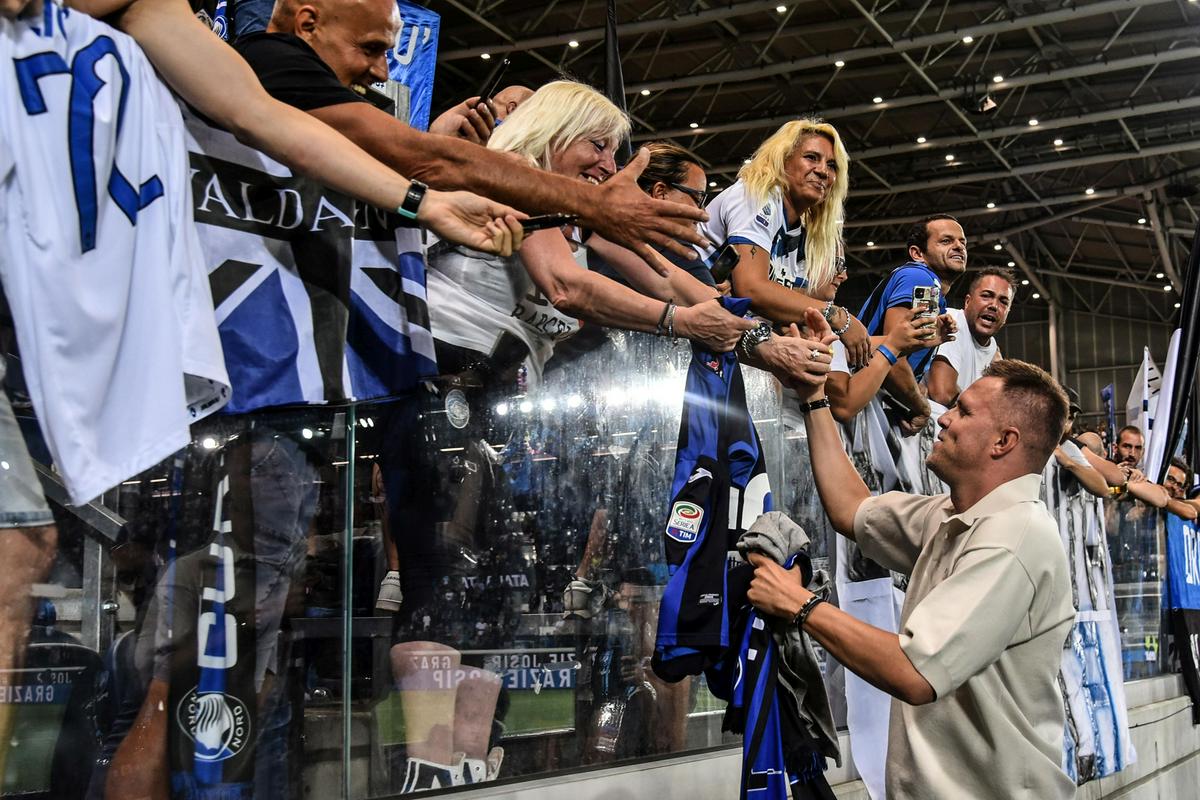 Šuler: It is a special bond between Josip and Maribor
After the outbreak of the pandemic, the experienced footballer also struggled with personal problems, as a result of which he took a long break from football. in In the last two years, he rarely played for Atalanta, which he officially left on the 31st. in August.
After several weeks of negotiations and finding common ground, it is now in Maribor. "It's a big event for everyone, it's a matter that is definitely out of the box and means a lot. Not only for Maribor, but for Slovenian football in general. It is a special bond that is woven between Josip and Maribor, which also led to a positive outcome of a demanding challenge." said Maribor's sports director upon signing the contract Marko Šuler.
It will take some time
"The long-term contract confirms how serious the matter is. Josip really did not play for a while, he trained according to an independent program, and when the agreement is confirmed, we cannot yet announce with certainty the premiere on the field. Of course, he will need some time to reach the appropriate level of fitness. But he is coming with great motivation and desire, he is able to quickly adapt to the requirements, because he knows how to measure his efforts with his experience. We will not rush, but with our combined efforts we will do everything to see him together with the team on the field as soon as possible." added Šuler.
Currently fourth place The people of Maribor will in to the next round of the Telemach First League in Saturday at 5:30 p.m in The People's Garden was compared to the people of Koper.


Source: Rtvslo