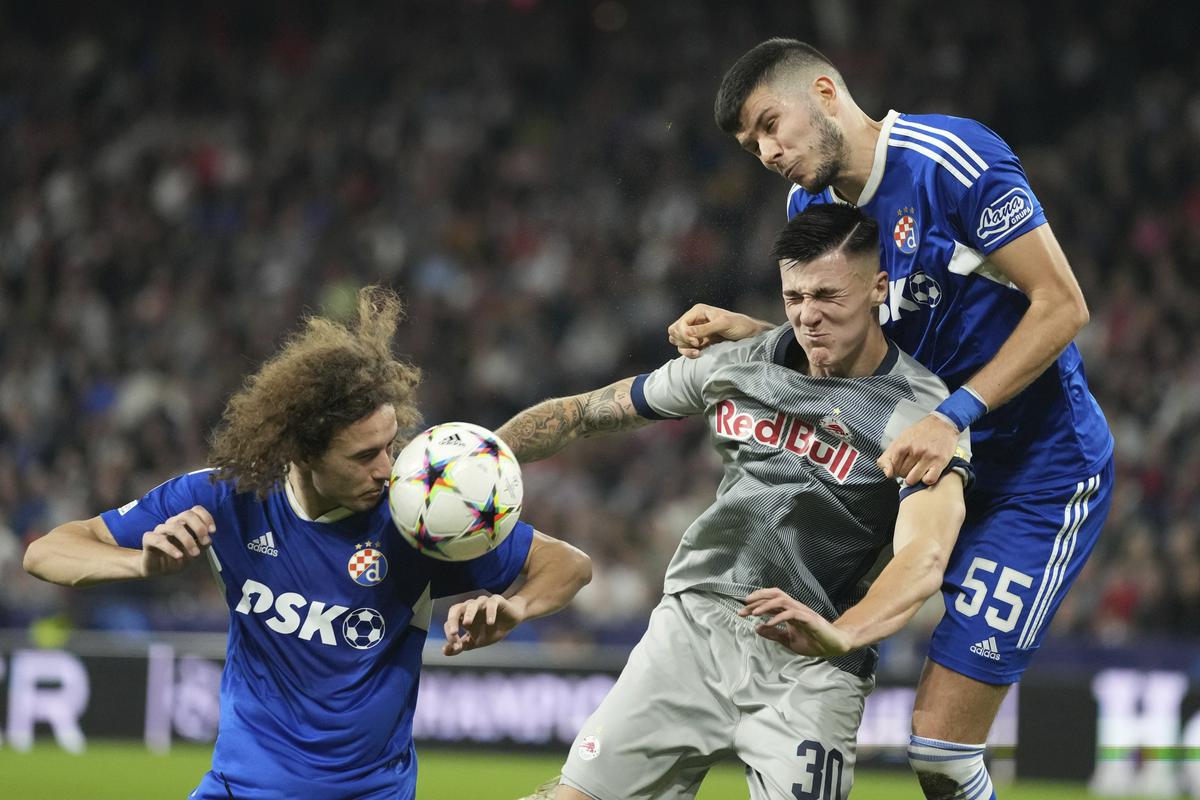 PSG visit Benfica
After two brilliant performances in the national team shirt, Benjamin Šeško proved himself again on the European stage today. He did not score in the 3rd round of the Champions League, but Salzburg enjoyed an important victory over Dinamo Zagreb with 1:0.
The only scorer was a Swiss in the 71st minute from the penalty spot Noah Okafor. Andreas Ulmer was fouled by Sadegh Moharrami.
Dinamo came closest to equalizing in the 93rd minute when there was a goal Josip Drmić invalidated due to prohibited position. Drmić also had a good chance ten minutes earlier, when he found himself in a favorable position after a mistake by defender Strahinje Pavlović, but Philipp Köhn saved his shot. Next Tuesday, the two teams will compete in Maksimir.
In the first half, Salzburg spent more time attacking, but Dinamo created better chances. After the break, he also threatened Šeška. In the 55th minute, the 19-year-old Radečan jumped high after a pass from the corner and shot a header from close range, but only hit the face Dominik Livaković. The visiting goalkeeper also stopped Šešek's shot in stoppage time.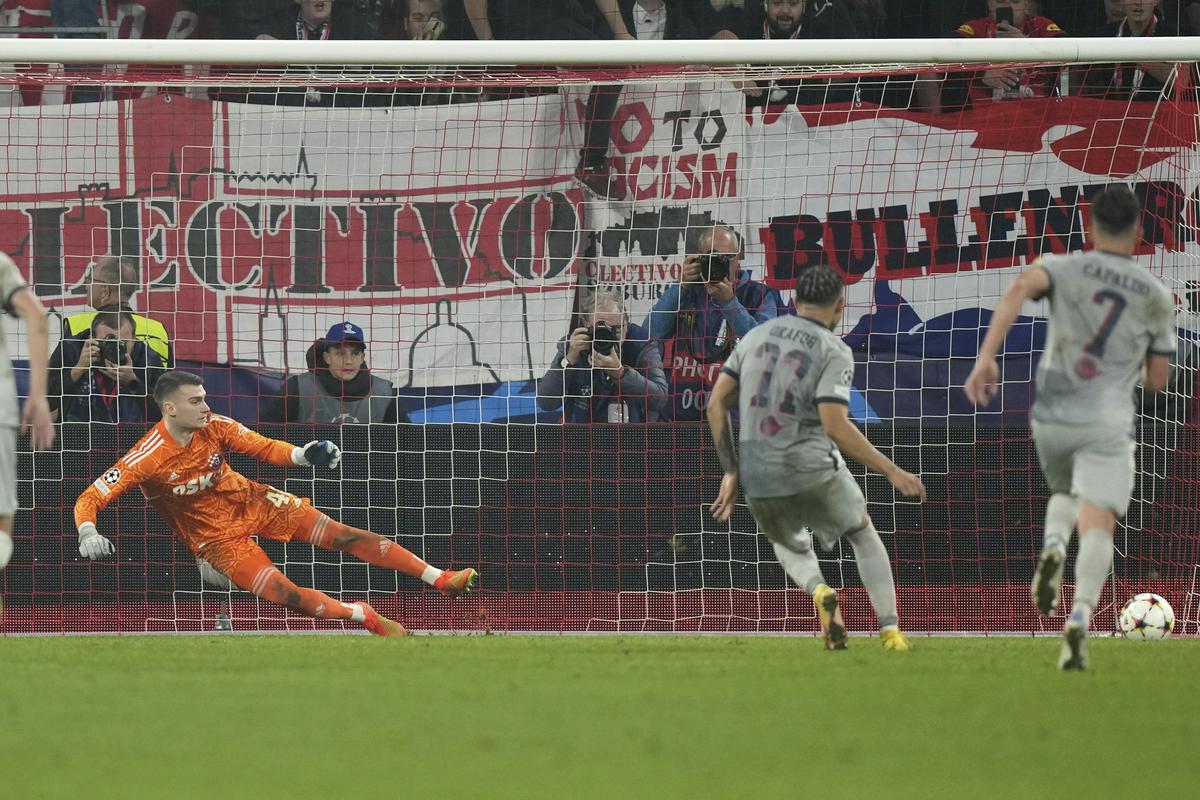 The Austrian champions, at least temporarily, moved to first place in the Group E standings. They have five points. In the 1st round, they drew 1:1 at home with Milan, and in the 2nd they drew with the same result in London at Chelsea. After the opening victory over the Londoners (1:0), Dinamo experienced their second consecutive defeat away from home and remain at three points.
Milan have collected four points so far, Chelsea is last with one. At 9:00 p.m., they started their confrontation at Stamford Bridge.
Champions League, 3rd round
Group E:SALZBURG – DINAMO ZAGREB 1:0 (0:0) Okafor 71./11-mŠeško (Salzburg) played the whole match.
At 21:00:CHELSEA – MILAN 1:0 (1:0) Fofana 24.
---
Group F:RB LEIPZIG – CELTIC 3:1 (1:0) Nkunku 27th, Silva 64th, 77th; Jota 48.Kampl (Leipzig) played until the 71st minute.
At 21:00:REAL MADRID – SHAHTAR DONECK 2:1 (2:1) Rodrygo 13., Vinicius Junior 28.; Zubkov 39.
---
Group G, at 21:00:MANCHESTER CITY – KÖBENHAVN 4:0 (3:0) Haaland 7., 32., Hočolava 39./ag, Mahrez 55./11-m
SEVILLA – BORUSSIA DORTMUND 1:3 (0:3) En Nesyri 51.; Guerreiro 6th, Bellingham 41st, Adeyemi 43rd.
---
Group H, at 21:00:BENFICA – PARIS ST. GERMAIN 1:1 (1:1) Danilo 42./ag; Messi 22.
JUVENTUS – MACCABI HAIFA 2:0 (1:0) Rabiot 35., Vlahović 50.
Source: Rtvslo