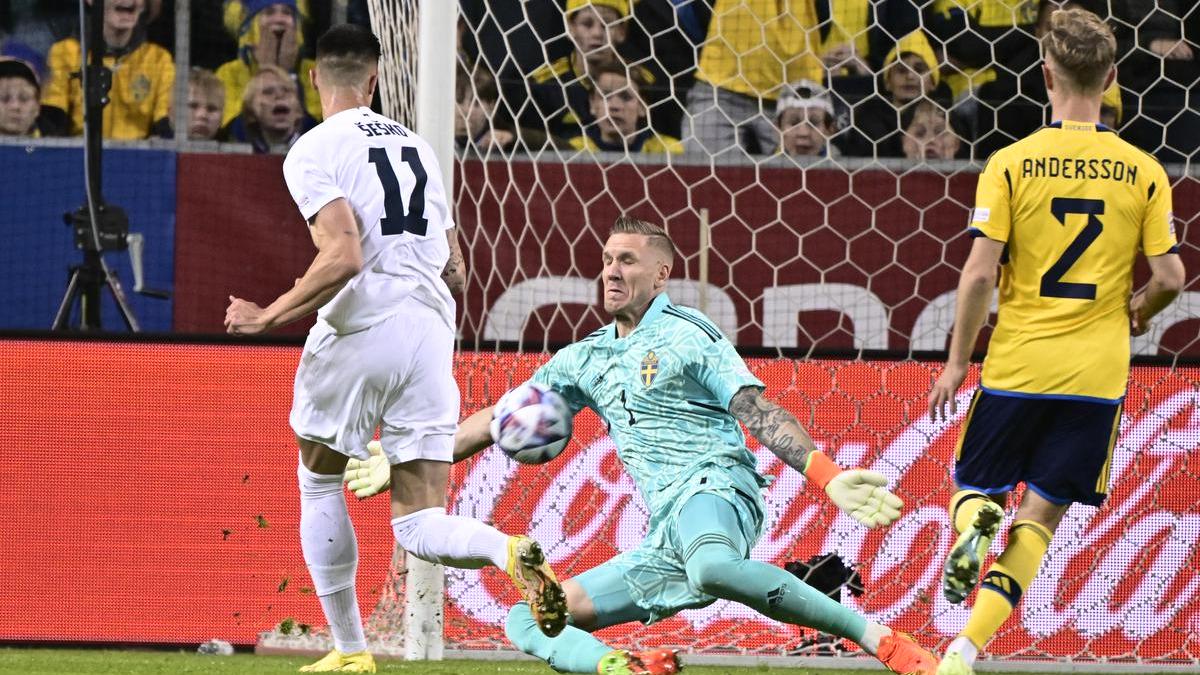 The next update will be after the World Cup
The Slovenian national football team has advanced two places in the ranking of the International Football Association (FIFA) and is now 63rd. Brazil remains at the top, ahead of second-placed Belgium and third-placed Argentina.
The next ranking update will be after the end of the World Cup in Qatar, which will take place between November 20 and December 18.
There is only one change in the top ten compared to the previous ranking on August 25, as Italy has overtaken Spain in sixth place, which is now seventh. In the top ten, France is fourth, England is fifth, the Netherlands is eighth, Portugal is ninth and Denmark is tenth.
The Slovenian national team was 65th at the end of August, and after remaining in the second quality rank of the League of Nations, it gained 11.56 points, or two places. Matjaž Kek's wards achieved a win and three draws in six matches in group B4, which was enough for third place ahead of fourth-placed Sweden, which is moving lower.
Their last rivals in the Nations League are ranked much higher, with Serbia now 21st after promotion to League A, Sweden down four places to 25th after relegation, and Norway 42nd.
The next rivals of the Slovenian selection will be known in Frankfurt on October 9 at the draw for the qualification groups for the European Championship in Germany in 2024. Slovenia will be in the third of the six drums. The matches will take place between March 23 and November 21 next year.
Source: Rtvslo