Gorenc Stanković and Horvat to a point against Lazio
Manchester United's footballers took three points from Nicosia after the defeat in the city derby against City. The Red Devils had to work hard to win in the 3rd round of the Europa League (2:3).
Coach Erik ten Hag faced a lot of criticism after his side conceded four goals in the first half of the city derby and at times looked like a second-tier team. Cristiano Ronaldo and Casemiro started the match this time. The Portuguese tried hard, but was unable to find the back of the net.
Ansarifard punished Malacia's big mistakeIn the 34th minute, the Red Devils had a free kick available. It was carried out by Cristian Eriksen and then Tyrell Malacia made an unbelievable mistake. Losing the ball in Omonia's half, Bruno Felipe ran alone towards the goal and passed to the right, where Karim Ansarifard teed up David de Gea from six yards.
Rashford shined with two goals and an assistTen Hag made two changes at the break. Luke Shaw and Marcus Rashford came on and he immediately livened up the game. In the 53rd minute, Bruno Fernandes found him with a long diagonal pass. Rashford made a poor first stop at the ball, but defender Nemanja Miletić caught Ronaldo, so Rashford had enough space to direct the ball onto his right foot, and then sent it into the net from the edge of the penalty area.
United took the initiative, dangerous actions kept coming. In the 62nd minute, Anthony Martial entered instead of Fernandes and already in the first action he took care of the leadership of the Red Devils. Lisandro Martinez employed Rashford in the box, who back-heeled to Martial, who rattled the net with his left foot from 17 yards.
In the 78th minute, Ronaldo could only hold his head when he just shook the post from six meters completely unhindered after a nice action by Diogo Dalot on the left side. The Portuguese then proved himself with a pass, and Rashord effectively completed the counterattack six minutes before the end. The attacker also avoided a prohibited position.
Just a minute later, Omonia lowered it. Reserve Nikolas Panagiotu put the ball under the crossbar from ten meters. In the final minutes, the visitors had a few opportunities from counterattacks, but Ronaldo could not find himself in front of the goal.
In the second match of Group E, Šerif lost against leaders Real Sociedad with 0:2. The Basques are in first place with 100% profit, United are now second with six points.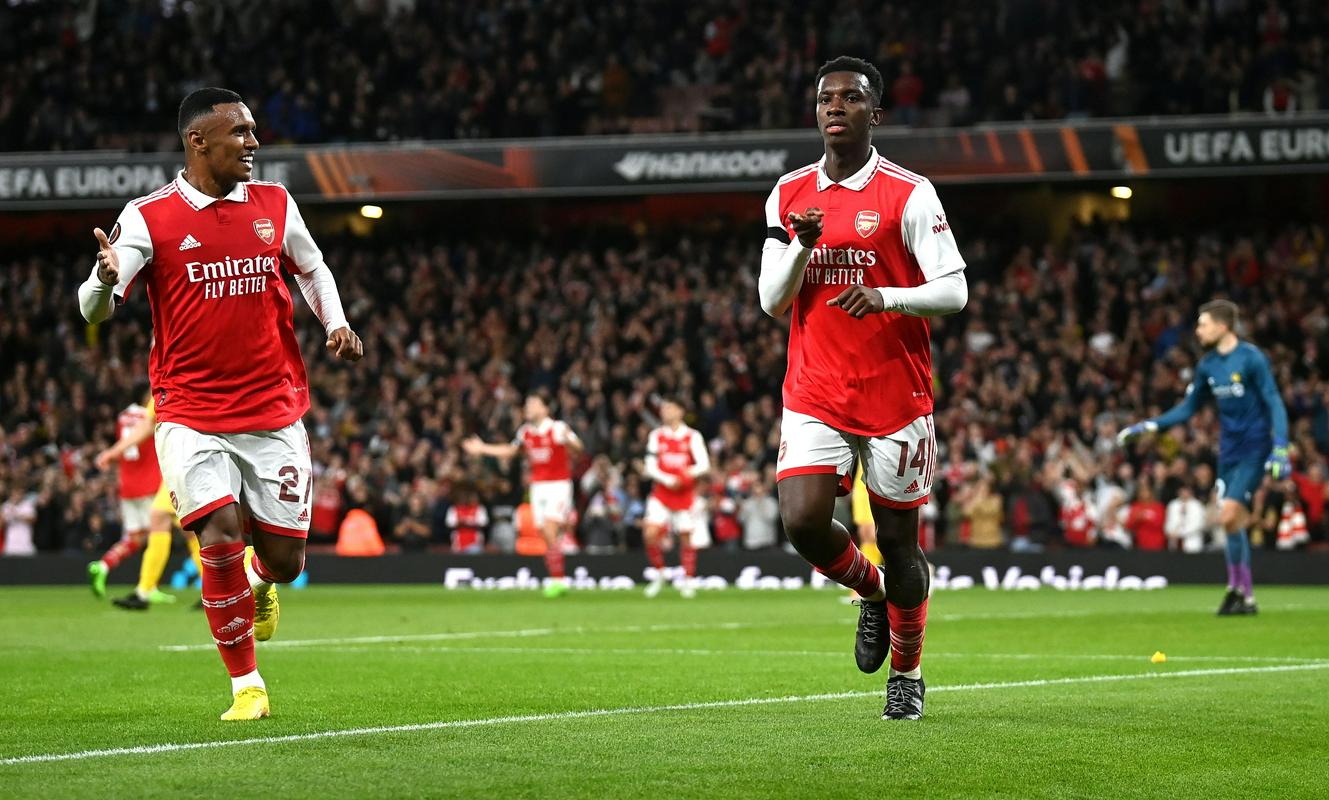 A new great show from the gunnersIn Group A, Arsenal confirmed their excellent form. The leading team of the Premier League eliminated Bodö/Glimt with 3:0. Nino Žugelj sat on the bench for the Norwegians. The Gunners took the lead in the 23rd minute when Kieran Tierney hit the post and the ball bounced straight to Eddie Nketiah who easily slotted it into the net. Five minutes later, Fabio Vieira sent a cross in front of goal from the right, and Rob Holding made it 2-0 with a header. Six minutes before the end, substitute Gabriel Jesus beat two defenders of the guests and passed to Vieira, who put the ball under the crossbar.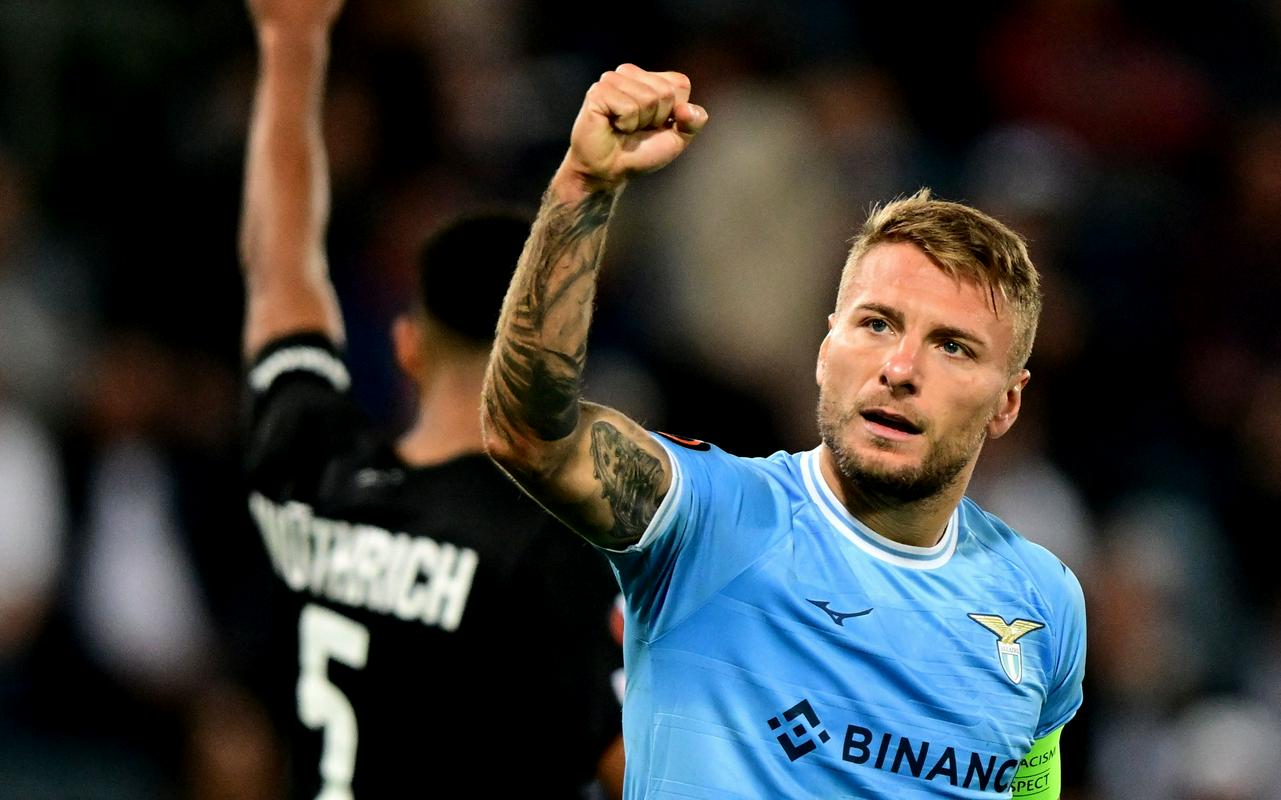 Gorenc Stanković and Horvat to a point against LazioIn Group F, Sturm and Lazio went goalless in Graz. Jon Gorenc Stanković played the entire match for Sturm. Toni Horvat, who was close to scoring in the 19th minute, left the green in the 69th minute. Lazio scored a goal ten minutes from time through Ciro Immobile, but it was subsequently disallowed by the referees due to an offside position. The hosts played with one less player from the 82nd minute due to the exclusion of Jusuf Gazibegović.
In group C, Ludogorets, led by Ante Šimundža, and Žan Karničnik was not in the squad of the Bulgarian team, played 1:1 away in Helsinki.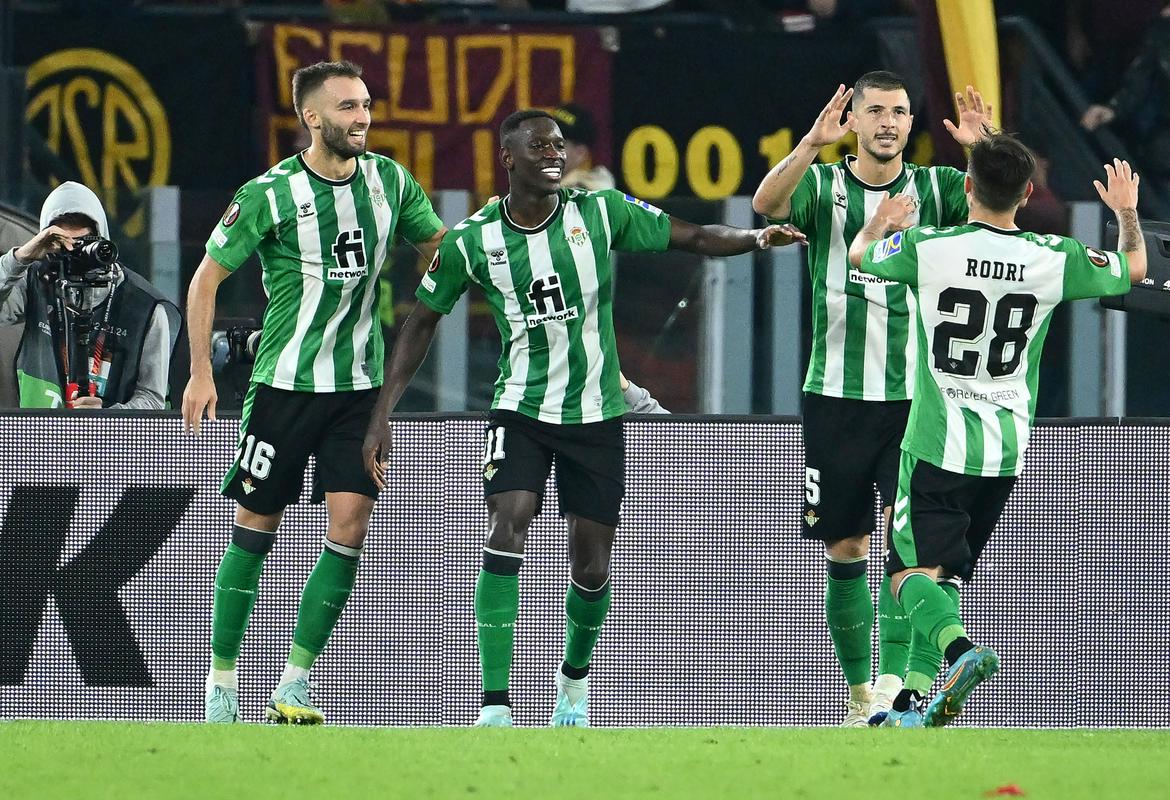 Luiz Henrique headed RomaIn the second match, Roma lost 1:2 against Betis at the Olimpico. Paulo Dybala gave the Romans the lead from the penalty spot. Matej Jug was given the harshest punishment for playing with his hand after watching the video. Guido Rodriguez equalized five minutes before the break with a powerful shot from 25 yards.
Luiz Henrique secured the victory for the Spaniards with a header in the 88th minute after a great action and a pass from Rodrigo from the left side. Nicolo Zaniolo was sent off for the home team in extra time.
---
3rd round, group A: ZURICH – PSV EINDHOVEN 1:5 (0:4) Okita 87.; Vertessen 10th, 15th, Gakpo 21st, Simons 35th, Gakpo 55th.
ARSENAL – BODÖ/GLIMT 3:0 (2:0) Nketiah 23., Holding 28., Vieira 85. Zhugle (Bodo Glimt) was sitting on a bench.
Arsenal: Turner, Tomiyasu, Holding, Gabriel, Tierney (70./White), Fabio Vieira, Lokonga, Xhaka (58./Ödegaard), Marquinhos (58./Saka), Nketiah (82./Nelson), Gabriel Martinelli (58. /Gabriel Jesus).
Bodö/Glimt: Haikin, Sampsted (88./Konradsen), Moe, Lode (88./Höibraaten), Wembangomo, Vetlesen (73./Grönbaek), Berg, Saltnes, Mvuka (73./Solbakken), Espejord (88./Salvesen), Pellegrino.
Judge: Harm Osmers (Germany)
The order: Arsenal 6, Bodö Glimt and PSV Eindhoven 4 each, Zurich 0.
---
Group B: RENNES – DINAMO Kyiv 2:1 (1:1) Terrier 23., Doue 89.; Gypsies 33.
FENERBAHC – AEK LARNAKA 2:0 (1:0) Batshuayi 26., Mamas 80./ag
Rabbit (Fenerbahce) sat on the bench.
The order: Fenerbahce and Rennes 7 each, AEK Larnaca 3, Dynamo Kyiv 0.
---
Group C: HJK HELSINKI – LUDOGOREC 1:1 (0:1) Hetemaj 55.; Tissera 10.
ROME – BETIS 1:2 (1:1) Dybala 34./11-m; Rodriguez 40th, Luiz Henrique 88th. RK: Zaniolo 93./Roma
Roma: Rui Patricio, Mancini, Smalling, Roger Ibanez, Celik (5./Spinazzola), Cristante (80./M. Camara), Matic, Zalewski, Dybala (80./El Shaarawy), Zaniolo, Abraham (73./Belotti) .
Betis: Bravo, Aitor Ruibal, Pezzella, Luiz Felipe, Miranda (75./Alex Moreno), Rodriguez, Guardado (75./William Carvalho), Canales, Fekir (22./Luiz Henrique), Joaquin (60./Rodri), Willian Jose (75./Borja Iglesias).
Judge: Matej Jug (Slovenia)
The order: Betis 9, Ludogorets 4, Roma 3, Helsinki 1.
---
Group D: MALMÖ – UNION BERLIN 0:1 (0:0) Becker 68. RK: Schäfer 45./Union Berlin
BRAGA – ST. GILLOISE 1:2 (0:0) Ruiz 49.; Nilsson 86th, Sykes 94th.
The order: St. Gilloise 9, Braga 6, Union Berlin 3, Malmö 0.
---
Group E: SHERIFF TIRASPOL – REAL SOCIEDAD 0:2 (0:0) Silva 53., Elustondo 62. RK: Kyabou 61./Sheriff
OMONIA – MANCHESTER UNITED 2:3 (1:0) Ansarifard 34th, Panagiot 85th; Rashford 53rd, 84th, Martial 63rd.
Omonia: Fabiano Freitas, Matthews, Miletić (82./Bezus), Yuste, Lang, Lecjaks, Diskerud (72./Panagiotu), Charalambous, Barker (61./Papulis), Bruno Felipe (72./Loizou), Ansarifard (61. /Kakulis).
Man. United: de Gea, Diogo Dalot, Lindelöf, Martinez, Malacia (46./Shaw), Casemiro (82./McTominay), Eriksen, Antony (74./Fred), Fernandes (62./Martial), Sancho (46./Rashford ), Ronaldo.
Judge: Joao Pinheiro (Portugal)
The order: Real Sociedad 9, Manchester United 6, Sheriff 3, Omonia 0.
---
Group F: STURM GRADE – LAZIO 0:0 RK: Gazibegović 82./Sturm Gorenc Stanković played the entire match, while Horvat (both Sturm) played until the 69th minute.
MIDTJYLLAND – FEYENOORD 2:2 (0:2) Isaksen 54th, Juninho 85th; Szymanski 23., Kokou 45./11-m The order: Feyenoord, Midtjylland, Lazio and Sturm Graz 4 each.
---
Group G: OLYMPIACOS – QARABAG 0:3 (0:0) Owusu 68., Vešović 82., Šejdayev 86.
FREIBURG – NANTES 2:0 (0:0) Kyereh 48., Grifo 72.
The order: Freiburg 9, Qarabag 6, Nantes 3, Olympiacos 0.
---
Group H: RED STAR – FERENCVAROS 4:1 (2:0) Kanga 27./11-m, 60., Mitrović 35., Katai 51.; Zachariassen 71.
MONACO – TRABZONSPOR 3:1 (2:0) Ben Yedder 14th, 45th, Disasi 55th; Bakasetas 72. RK: Gomez 11./Trabzon.
The order: Ferencvaros and Monaco 6 each, Trabzonspor and Crvena zvezda 3 each.
Source: Rtvslo