Alonso the fastest in the first practice for the Japanese Grand Prix
In a heavily rained Suzuki, the two Mercedes drivers set the best time of the day in the second free practice with a jump: George Russell was the only one to go under 1:42, followed by Lewis Hamilton, while Max Verstappen was almost a second behind.
After the warm-up in the first free training session, the conditions changed in the second training session in Suzuki changed a lot: the silver arrows were ahead of the red bulls, while the others were more than a second behind.
It rained heavily throughout Friday, which had a significant impact on the course of training. After an hour of the second practice session, the two Mercedes racers were the first to run off the tires for the wet track changed shoes in intermediate tires and then started setting fastest times. In the end, Russell overtook Hamilton by a good two tenths.
Leading in World Championship Max Verstappen was third, half a tenth behind him was teammate Sergio Perez. Good form on the wet track in Japan was shown by Kevin Magnussen with Haas, who was fifth fastest already in the first free practice.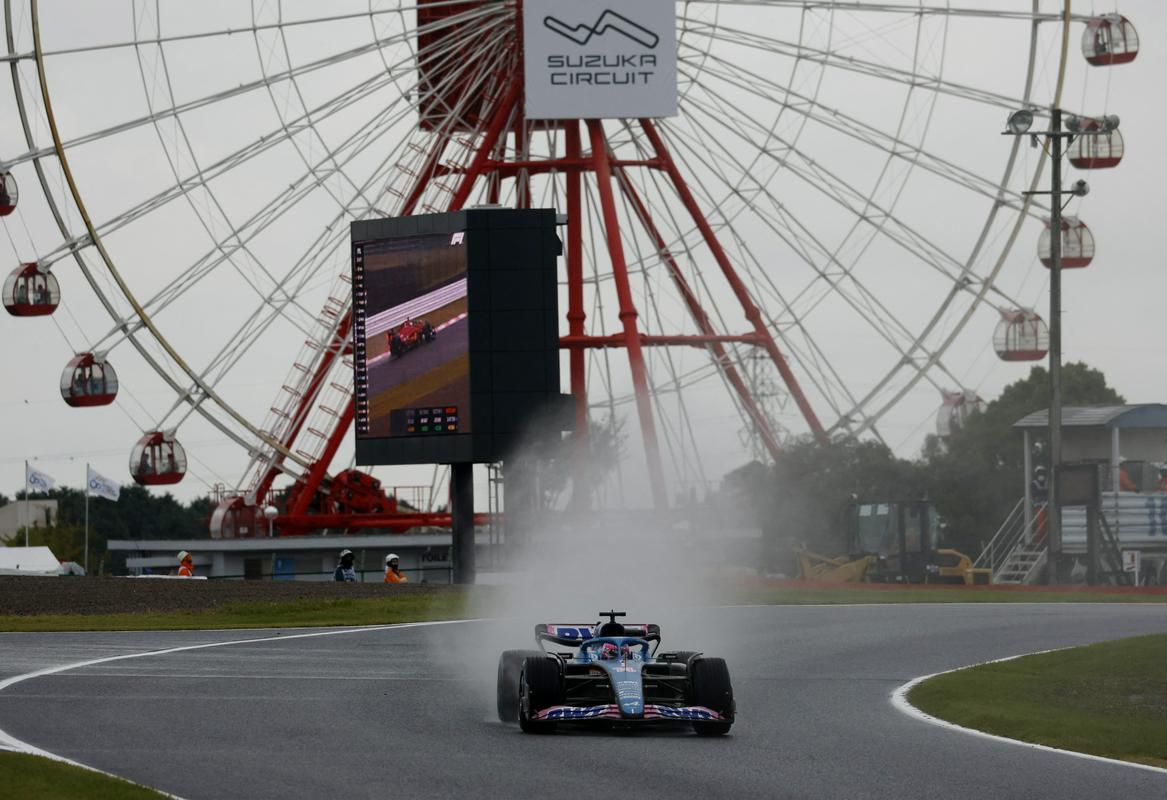 In the opening practice session for the Japanese Grand Prix, 41-year-old Fernando Alonso was the fastest, followed by both Ferrari drivers Carlos Sainz and Charles Leclerc.
Before Verstappen's 18th of 22 races of the season in leads the world championship Leclerc with 104 points ahead, two more points behind Perez. The Dutchman can claim a second world title if he does in Sunday, in what was expected to be a rainy race, he won eight points ahead of Leclerc and six ahead of teammate Sergio Perez.
Towards the end of the first practice, an accident occurred when Mick Schumacher (Haas) in the eighth, slow-motion round of collisions in track obstacle. In the continuous rain, Schumacher managed to get out of the racing car unharmed and leave the scene of the accident. However, on the wet track, the front end of his car was badly damaged and the front axle broke, forcing Schumacher out of Friday's second practice session.
In the past two years of racing for the Japanese GP due to corona the pandemic was not on the WC calendar. This year the organizers in Suzuki expects close to 190,000 visitors.
Source: Rtvslo