In the evening, a match between Brazil and South Korea
The Croatian footballers did not lose in nine of the last ten matches at the World Cup, only in the final of Russia 2018 did they have to concede superiority to the French. In the afternoon, in the round of 16 of Qatar 2022, their rivals will be the Japanese, who have never made it to the quarter-finals.
Round of 16
Today at 16:00: JAPAN – CROATIA (Al Džanub stadium, referee Ismail Elfath (USA), broadcast on TV SLO 2 and MMC)
Japan's wounds from the Round of 16 in Russia 2018 are still alive. Then they are blue samurai against Belgium at the beginning of the second half they led 2:0, but in the end they lost 2:3. They scored the last goal in extra time. "I have never forgotten that match. Sometimes my thoughts cross my mind and I remember that, the last four years have been very difficult," a true veteran Yuto Nagatomo (FC Tokyo).
The long-time member of Inter wants today's match to unfold differently: "I think that we are now both psychologically and physically a better team, the most unified team in this tournament. This national team is the best and strongest selected type of Japan at the World Cup. We want to beat Croatia." He emphasizes that, in addition to good tactics, courage will be the most important thing and that he and his teammates should not be afraid of anything.
Selector Hajime Moriyasu adds: "We have a lot of experience, we will use everything we have learned." Japan is on its seventh appearance at mundialih made it to the round of 16 for the fourth time, in the previous three attempts (2002, 2010, 2018) she failed to make it to the quarterfinals.
Dalić: We have a similar mentality
Croatia has played in the round of 16 twice so far and won both times. In 1998 in France, they defeated Romania (1:0) with a goal from Davor Šuker, and in 2018 they eliminated Denmark 4:3 after penalty kicks, after it was 1:1 after the regular part of the match and extra time. Four years ago, she went all the way to the finals, and she wants to at least repeat this achievement this year.
"Everyone can dream. We showed in Russia that dreams can come true. If we want to progress, we have to take the same approach as the Japanese. We have a similar mentality. We have to do the best we can and not underestimate anyone. The Japanese have a great transition, they are very persistent and stubborn. They just don't give up." said the selector Zlatko Dalić.
The third head-to-head match at the WC
After trailing 0-1 at half-time, Japan ended up beating superpowers Germany and Spain 2-1 at the tournament. In all three matches so far (lost 0:1 against Costa Rica), she played more attacking in the second half, her main weapon is counterattacks. Attackers are especially dangerous Kaoru Mitoma (Brighton) and Ric Doan (Freiburg). Central defender When Itakura (Borussia Mönchengladbach), who played all three matches in full, received a second yellow card against Spain, so he will not be able to help his teammates today.
Above all, the Croats will have to be very patient. The performance of the Stuttgart defender is questionable Borne Sosa. If he is not ready, Borna Barišić (Rangers) will replace him in the starting lineup. Leipzig's outstanding stopper Josko Guardiol he knows the Japanese very well, as eight of them play in Germany.
Croatia and Japan have already met twice in the group stage of the World Cup, in 1998 (1:0) and 2006 (0:0). They are currently ranked 12th and 24th in the FIFA rankings.
---
Today at 20:00: BRAZIL – SOUTH KOREA (Stadium 974, referee Clement Turpin (FRA), broadcast on TV SLO 2 and MMC)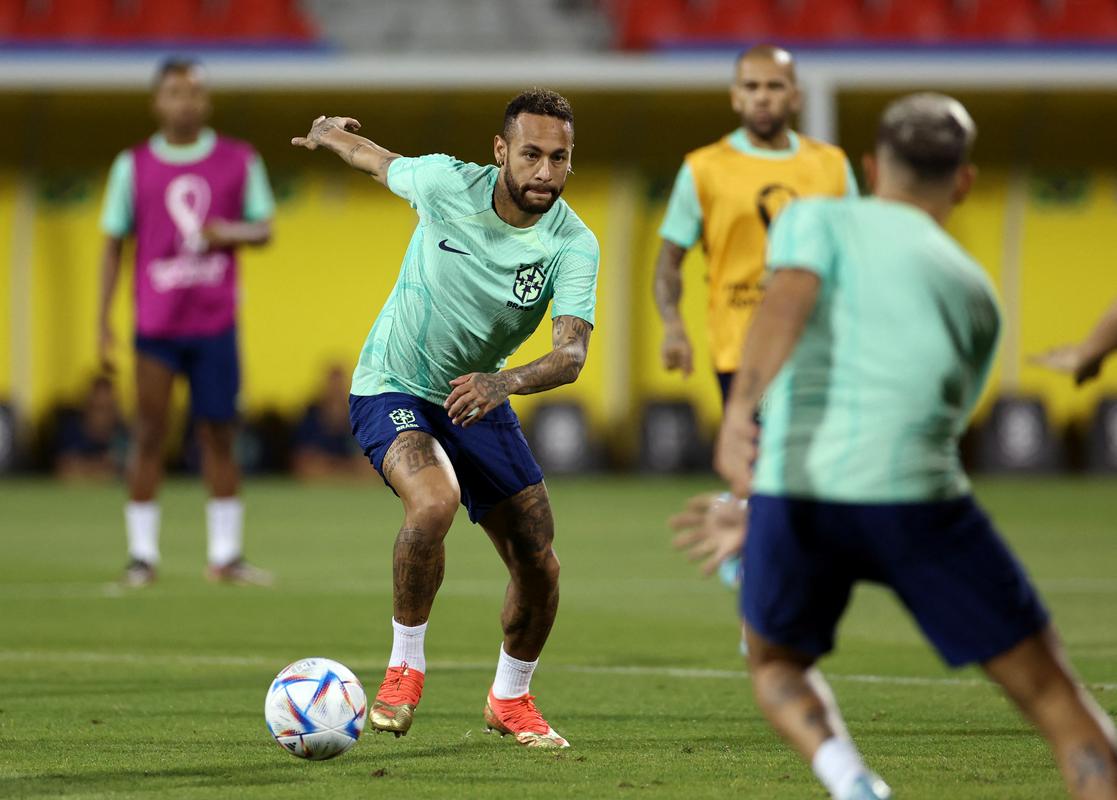 Brazil will be big favorites against South Korea. He is coming back from injury Neymar, and coach Tite rested the main players in the last match of the pre-match against Cameroon (0:1). He emphasizes that the tournament is physically and mentally demanding.
Injuries to Alex Sandro and Alex Telles could see Marquinhos move to left-back, while the 39-year-old could play on the right Dani Alveswho against Cameroon became the oldest Brazilian to appear at the World Cup.
Jin-su Kim: We are still very hungry
South Korea is flying on the wings of Friday's 2-1 victory over Portugal. Four years ago, she eliminated Germany (2:0) in the last round of the preliminary competition, but then she did not make it into the top 16. She has now succeeded in this for the third time. In 2002, at the domestic championship, when she stopped Italy and Spain, she even played in the semi-finals. In South Africa 2010, in the fight for the quarter-finals, they lost against Uruguay with 1:2.
"We also have great players. The most important thing will be to show that we are a team that wants to compete, fight until the referee's final whistle and win," said the selector Paulo Bento. "The whole team has high morale and team spirit. We are still very hungry. We have to sacrifice for the team," the defender added Jin-su Kim.
Koreans have nothing to lose. They are well prepared and confident, they will bet on counterattacks and warrior spirit. But they must be a bit more tired, because Brazil has a much longer bench. The first star of South Korea is a member of Tottenham Heug-min Son.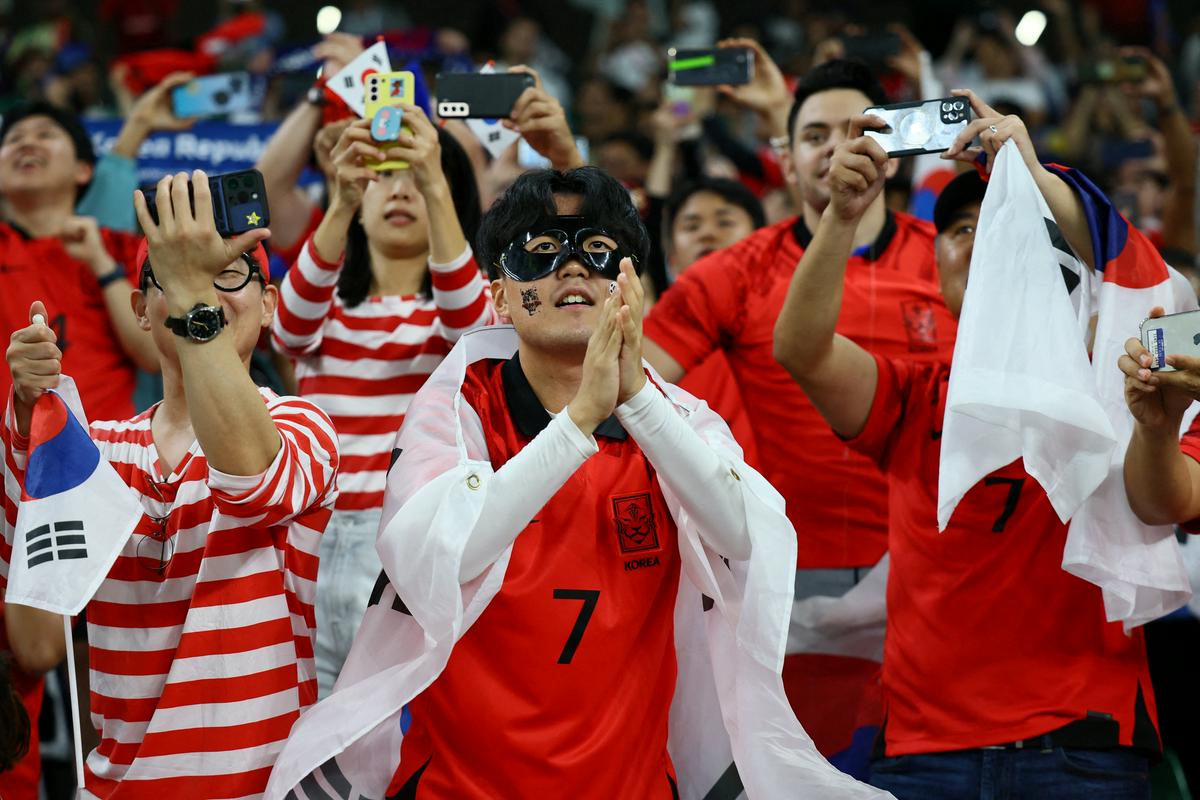 Source: Rtvslo