Nottingham Forest and Bournemouth were also relegated
In a very tense FA Cup 3rd round match, Liverpool and Wolverhampton ended without a winner (2:2). The replay will take place in ten days at the Molineux Stadium. Newcastle, Nottingham Forest and Bournemouth were surprisingly relegated.
The Reds, who are defending the title in this prestigious competition, are in crisis in the Premier League, already 16 points behind leaders Arsenal. They also have a difficult task in the Champions League next month against Real Madrid. Wolverhampton are in penultimate place in the Championship, but after the arrival of new coach Julen Lopetegui, the curve has turned upwards.
Guedes punished a big mistake by AlissonThe visitors took the lead in the 26th minute, but goalkeeper Alisson Becker made a big mistake. He wanted to pass the ball to Joel Matip, but was incredibly clumsy, sending it straight to the foot of Goncal Guedes, who only pushed it into the empty net.
Nunez equalized before the breakIn the last minute of the first half, Trent Alexander-Arnold sent a precise cross into the penalty area from the right. Darwin Nunez motioned for him to pass and the ball flew to his foot, he deftly volleyed it into the net for the equalizer.
Korean Hwang scored just three minutes after entering the gameCody Gakpo, who proved himself at the World Cup in Qatar, made his debut for Liverpool. In the 52nd minute, the Dutchman passed from the left side into the penalty area, where Portuguese defender Antonio Toti headed the ball poorly, it bounced to Mohamed Salah, and the Egyptian pushed it into the net.
Korean Hee-Chan Hwang, who came on in the 63rd minute, needed just three minutes to equalize. In the crowd in front of the goal, the ball bounced off his thigh muscle and into the net.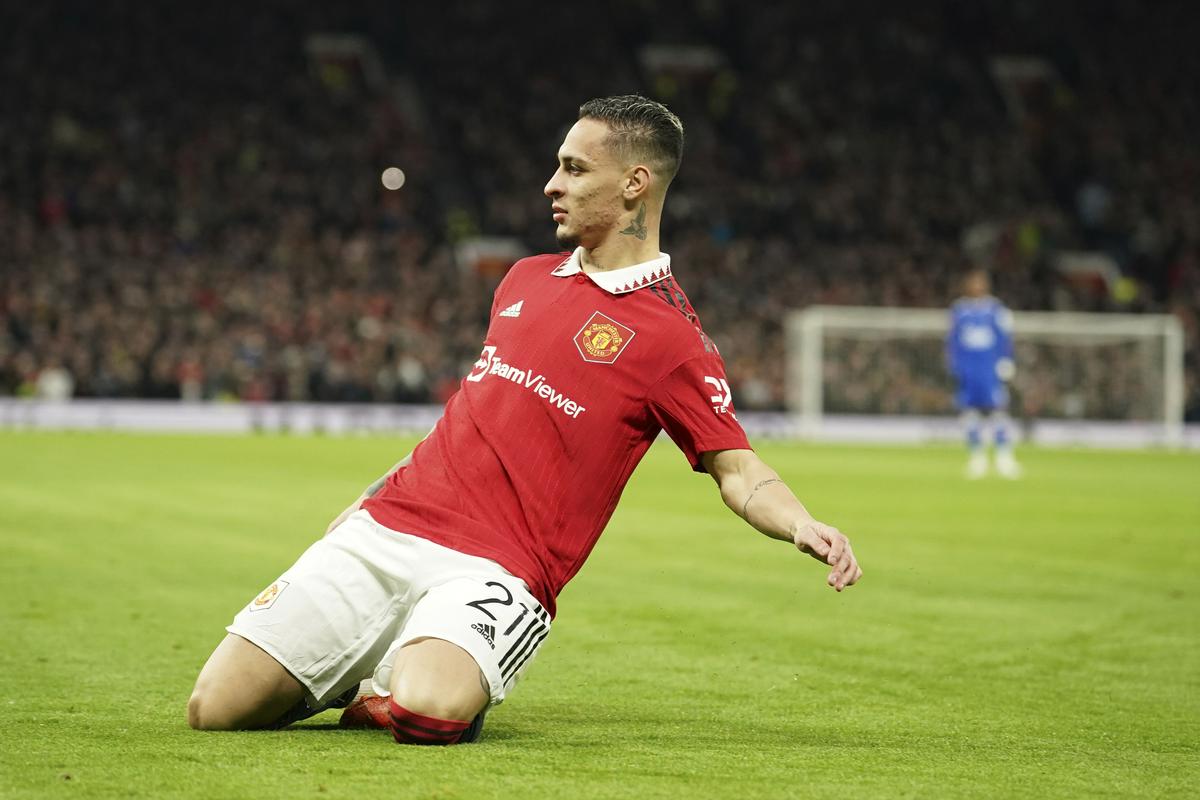 Toti's goal was disallowedWith nine minutes to go, Wolverhampton hit the net again from a corner. Toti was accurate from close range, but in the midst of great joy, the referee raised the flag. The video referee confirmed the forbidden position, but it was a matter of millimeters.
Third-tier Sheffield Wednesday knocked out NewcastleSecond-placed Sheffield Wednesday in League Three sensationally eliminated Newcastle 2-1. Magpies are in third place in the Premier League, and on Tuesday they won a point at the Emirates Stadium against the leaders Arsenal (0:0). Josh Windass scored twice early in the second half. Substitute Bruno Guimaraes headed home from close range in the 69th minute, but Newcastle were unable to equalise. At Hillsborough Stadium, Newcastle suffered their first defeat since August 31.
Nottingham Forest and Bournemouth were also relegatedBlackpool, which is only in 22nd place in the second division, surprised Nottingham Forest with 4:1. Ian Poveda, CJ Hamilton and Jerry Yates provided much excitement at Bloomfield Road in the second half.
Bournemouth lost to Championship leaders Burnley 2-4. Anass Zaroury and Manuel Benson scored two goals each.
---
3rd round, pairs with the participation of the first league teams:MANCHESTER UNITED – Everton 3:1 (1:1) Antony 4., Coady 52./ag, Rashford 96./11-m; Coady 14.
Crystal Palace – SOUTHAMPTON 1:2 (1:1) Edward the 14th; Ward Prowse 37th, Armstrong 68th.
Gillingham – LEICESTER 0:1 (0:0) Iheanacho 56.
TOTTENHAM – Portsmouth 1:0 (0:0) Kane 50.
BLACKPOOL – Nottingham Forest 4:1 (1:0) Ekpiteta 17th, Poveda 64th, Hamilton 71st, J. Yates 87th; R. Yates 92.
Bournemouth – BURNLEY 2:4 (1:3) Christie 12th, Solanke 48th; Benson 6th, 57th, Zaroury 39th, 43rd.
Hull City – FULHAM 0:2 (0:1) Kurzawa 37., James 94.
Middlesbrough – BRIGHTON 1:5 (1:2)Akpom 13.; Gross 8th, Lallana 29th, Mac Allister 58th, 80th, Undav 88th.
Brentford – WEST HAM 0:1 (0:0) Benrahma 79.
SHEFFIELD WEDNESDAY – Newcastle 2:1 (0:0) Windass 52nd, 65th; Guimaraes 69.
LIVERPOOL – WOLVERHAMPTON 2:2 (1:1) Nunez 45th, Salah 52nd; Guedes 26th, Hwang 67th.
Liverpool: Alisson, Alexander-Arnold (85./Gomez), Matip, Konate, Robertson, Henderson (68./Keita), Fabinho (75./Elliott), Thiago, Salah (85./Doak), Nunez, Gakpo (84. /Oxlade Chamberlain).
Wolverhampton: Šarkić, Lembikisa (68./Nelson Semedo), Collins, Toti, Jonny Otto, Traore, Ruben Neves (63./Hwang), Hodge, Ait Nouri (73./Bueno), Jimenez (63./Cunha), Goncalo Guedes (63./Nunes).
Judge: Andy Madley
---
Sunday at 3:00 p.m.: CARDIFF – LEEDS
At 17.30: ASTON VILLA – STEVENAGE
MANCHESTER CITY – CHELSEA
Monday at 21:00: OXFORD – ARSENAL
---
If the match ends in a tie, it will be replayed. The host is changing.
Source: Rtvslo