Recognized and imposed bans on 17 people
The management of the Australian Football Association has punished Melbourne Victory with the highest penalty in the history of local club football due to the invasion of fans onto the green.
This amounts to 550,000 Australian dollars or 354,000 euros and a conditional forfeiture of ten points in the championship standings, reports the French press agency AFP.
A violent fan invasion took place last month at a city derby between Victory and City. One of the Victory fans hit the City goalkeeper in the face with a metal object during the riots Tom Gloverwho had to seek help in the hospital due to numerous wounds.
One of the judges and a cameraman from the television crew were also injured. As a result, the governing body that watches over the competition responded with the highest penalty in the history of football in the country down there, with a suspended ten-point penalty valid until the end of the 2025/26 season, writes AFP.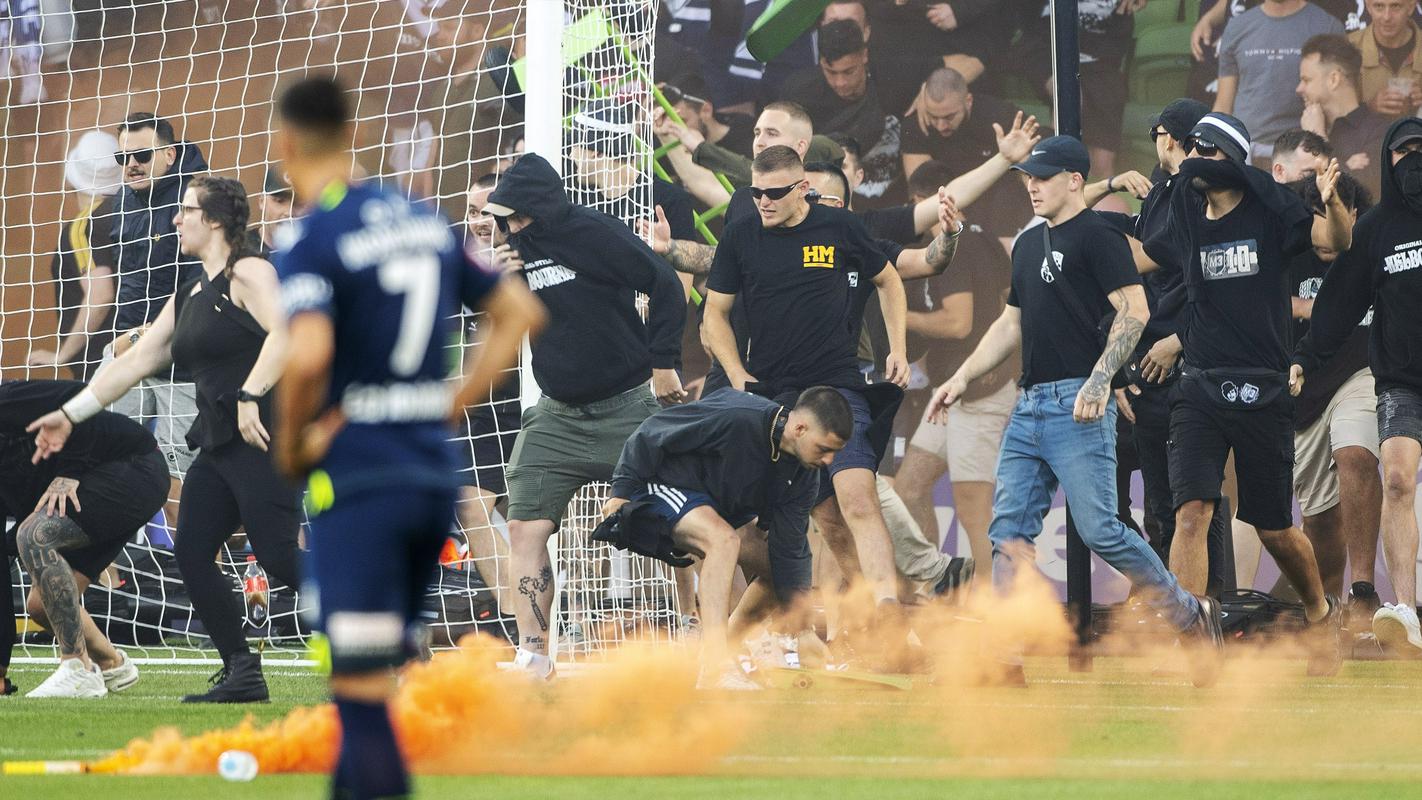 Recognized and imposed bans on 17 peopleExecutive Director of the Federation's Board of Directors James Johnson when the punishment was issued, he said that he had never seen worse riots in Australian football. "The penalties are the highest in the history of the competition and represent our commitment to root out such behavior and remove those who incite violence," he said. At the same time, 17 people were recognized and banned. Three of these also for the rest of their lives. Parts of the stands at Victory's home stadium will also be closed, and at the same time fans will not be allowed to cheer for their team during away games, AFP adds.
Repeated apologies did not bear fruitThe club has repeatedly apologized for the incident and added that it will cooperate with the local federation in ensuring appropriate and safe conditions when organizing further matches. The duel between the two Melbourne rivals, which was stopped in the 22nd minute with City leading 1-0, will resume in April.
Source: Rtvslo