The absence of Borut Mačkovško was well known in the defense
After the defeat by France, there was no excessive disappointment in the Slovenian camp, as it was clear that Slovenia had to look for its opportunities elsewhere. However, 14 lost balls in the Spodek hall hurt a bit.
"We fought, we were equal for most of the game, so I can't fault the boys. We made a little too many mistakes. We have not fulfilled what we agreed to. The fact is, we weren't right. There was no real energy and aggressiveness, especially in defense. Absence, which is the master of defense, was known. But we knew that we would not save the championship with the match against France, we would look for our chance in the next three matches," the selector told TV SLO Uroš Zorman.
France also remained undefeated in the last match of the preliminaries in Katowice (35:31) and will take four points to Krakow in the second part of the WC, while Slovenia will take two.
Also Aleks Vlahwho was the best Slovenian scorer (nine goals), emphasized that the boys did not stick to the agreements, he also mentioned the lack of real energy: "Maybe we put too much pressure on ourselves after the win over Poland. We didn't play relaxed. France made the difference right at the start of the second half and held on until the end. Against a team like France, it's hard to make up for that. We missed Mačkovška, his absence was known. We knew that even if we lost, the difference had to be as small as possible. We can be quite satisfied with a four-goal difference," said the debutant in the major competitions, who makes excellent use of his minutes.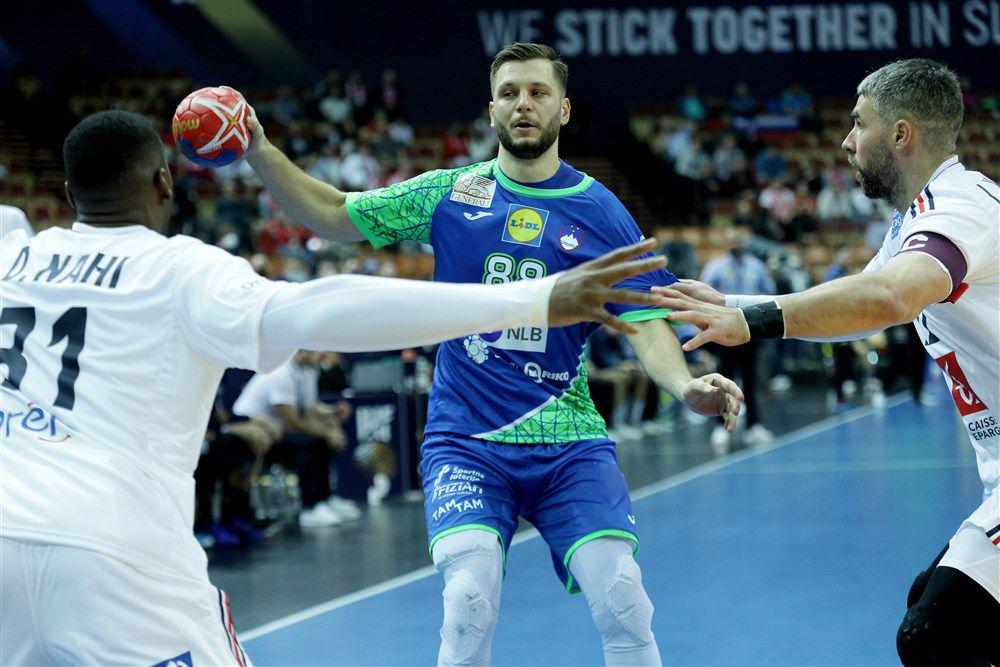 Urban Lesjak kept the Slovenians in the game in the first half. "We can't get past the outstanding quality of France, but we also can't get past the fact that we went into the game thinking we could win. We were confident and we will need that in Krakow as well. We will be playing against beatable teams and if things fall into place we can hope for something big. But today's defeat still hurts a little, because we did not do some things optimally."
Blaž Janc in his statement for Val 202, he was upset about the 14 turnovers: "With so many turnovers, beating the Olympic champions is impossible. We fought until the end, we had opportunities when we could have gotten even closer, but we made too many technical champions."
Source: Rtvslo