Chicago beat Detroit in Paris
In a repeat of last year's NBA Finals, Boston defeated Golden State 121:118 in overtime. Jayson Tatum and Jaylen Brown led the Celtics to their eighth straight win.
Jayson Tatum scored 34 points and 19 rebounds, Jaylen Brown however, he added 16 points, including a 3-pointer with 19 seconds left in regulation that sent Boston into overtime.
For the Warriors, who had previously won four consecutive games against the Celts, it is Stephen Curry scored 29 points, Jordan Poole 24 in Klay Thompson and after the 24th
One game, but an important one for the Celts
"An important match. We really wanted to win. But still, it's just a regular season match, just one match, but an important one," it is Al Horford after the end, he explained how important the game was for the leading team of this season, but at the same time, the Celts are well aware that in the end, only the outcome of the playoffs counts, where last year they were both close and far from overall success over the Warriors.
The end of the black streak against Golde Stat is symbolic for the first team of the season, which is firmly in the lead in the entire NBA League with a 34-12 record and should hardly waste the role of the first seed in the playoffs in the remaining 36 games. On the contrary, the defending champions still have a lot of work to do to qualify for the playoffs at all, as they are involved in a fierce battle in the West. The Warriors are in the play-in places, but of course they want to be in the top six.
Roglič came to support Dragić
Chicago beat Detroit 126-108 in Paris at a sold-out Accor Hall. Goran Dragicwho was also happy to see the cycling ace in the French capital Primož Rogličcontributed three points, two rebounds and two assists to the Bulls' win.
European air suits LaVine
A basketball player with a French surname shone in the match Zach LaVinewho said his great-grandfather was French, and scored 30 points for the Bulls. "Perhaps the air suits me better here on the old continent," LaVine said. DeMar DeRozan added 26 points for the Bikes, who never trailed, Nikola Vucevic however, he finished the game with 16 points, 15 rebounds and six assists.
He was the first scorer at Baty Bojan Bogdanović with 25 points, Killian Hayesthe only Frenchman on either team, scored four points for Detroit on a modest 2-13 shooting but added eight assists. "We're a little mad that we didn't win tonight," Hayes said after the home game.
Silver: Almost like a European All-Star Game
19 years old Victor Wembanyamathe young French phenomenon who will be the first pick of the next NBA draft, sat next to the floor, the hall was filled to the last by many stars, including soccer player Kylian Mbappe, basketball players Magic Johnson, Richard Hamilton, Ben Wallace and Tony Parker, musicians Pharrell Williams , Lil Baby and others, Formula 1 racers, including Charles Leclerc.
League commissioner Adam Silver said that otherwise he does not want to compare this game with the American All-Star Game: "I don't want to compare it, but it's the closest thing to a European All-Star Game that we have."As Silver added, it's also about celebrating the international footprint of today's NBA in the world. When the Bulls toured Paris with the legendary Michael Jordan in 1997, about one in 14 NBA players was born outside the United States. Now that ratio is 1:4.
---
NBA LEAGUE
MATCHES JANUARY 19
DETROIT – CHICAGO 108:126 (in Paris) Bogdanović 25 (9/19 from the field, 3/6 from three), Diallo 17 (7/8 from the field), Bey and Ivey each 16; LaVine 30 (10/20 from the field, 2/6 for three), DeRozan 26 and 9 rebounds, Vucevic 16 and 15 rebounds, Dosunmu 13 … Dragic 3 (1/3 from the field, 0/1 for three, free throws 1/1), 2 rebounds and 2 assists in 14 minutes.
BOSTON – GOLDEN STATE * 121:118 – after overtime Tatum 34 (9/27 from the field, 4/12 for three, 12/12 free throws) and 19 rebounds, Horford 20 (2/5 for three) and 10 rebounds, Smart 18, Brown 16; Curry 29 (9/25 from the field, 6/18 on threes), Thompson (4/8 on threes) and Poole (2/10 on threes) 24 each, Wiggins 20.
MINNESOTA – TORONTO 128:126Russell 25 (5/10 for three), Edwards 23, Anderson 20 and 10 rebounds; Barnes 29 (11/15 from the field), VanVleet 25 (4/6 for three) and 10 assists, Trent 18.
PHOENIX – BROOKLYN 117:112 Bridges 28 (9/19 from the field) and 9 assists, Ayton 24 and 14 rebounds, Johnson 19, Lee 16; Irving 30 (11/27 from the field), Claxton 20 and 11 rebounds, Harris and Curry 16 each.
PORTLAND – PHILADELPHIA 95:105 Lillard 25 and 11 assists, Grant 24, Hart 16, Nurkić 4 and 11 rebounds; Embiid 32 (12/22 from the field) and 9 rebounds, Harden 16, 14 assists and 10 rebounds, Maxey 15.
---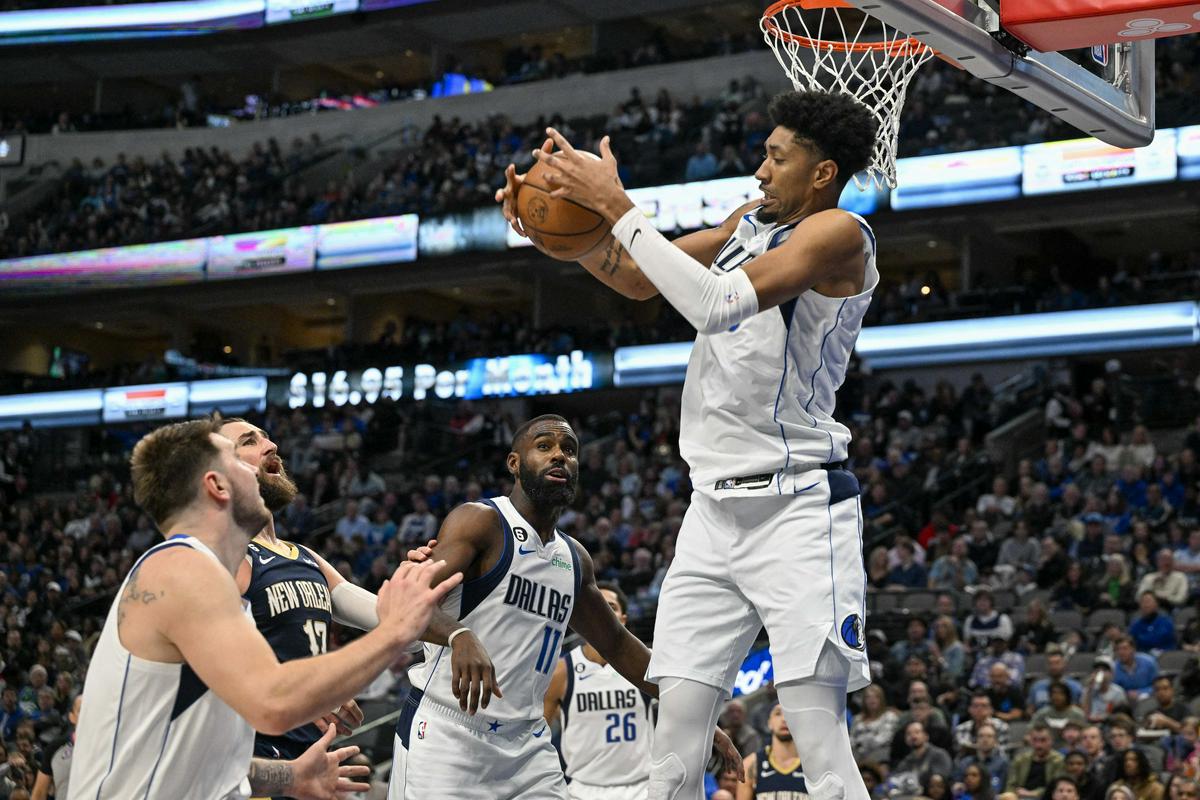 MATCHES ON JANUARY 20
DALLAS – MIAMI (at 1:30 a.m.)ORLANDO – NEW ORLEANS ATLANTA – NEW YORK CLEVELAND – GOLDEN STATE SAN ANTONIO – LA CLIPPERS DENVER – INDIANA UTAH – BROOKLYN LA LAKERS – MEMPHIS SACRAMENTO – OKLAHOMA CITY
---
SCALE
EASTERN CONFERENCE
WESTERN CONFERENCE


Source: Rtvslo