The leader in the World Cup, Kubacki is second, and Granerud is third
At home in Japan, Rjoju Kobayashi, who is the big winner of the first of three World Cup matches in Sapporo, woke up from his winter sleep. Out of the seven Slovenians, Anže Lanišek (6th) and Timi Zajc (7th) stood out again.
Under Mount Okura, ski jumpers returned after a three-year corona break. Japan's jumpers did not shine in the 2022/23 season as they were not competitive with the top five national teams, but that has now changed. Last year's World Cup winner Rjoj Kobajaša showed the best jumps of the winter with a leap.
Already after the first series, he was dressed only in a yellow shirt to Dawid Kubacki, and in the final Kobayashi shone in unfavorable conditions as in victorious seasons and overtook both Halvor Granerud like Kubacka, who kept him company on the victory stage. The 26-year-old Kobayashi achieved his first ever World Cup victory on Japanese soil, otherwise this is his 28th career victory and the first since last year's Lahti.
Vala 202 reporter Boštjan Reberšak spoke about Kobajaši's problems in getting used to the new jersey rules in the latest SOS echo podcast.
Zajc won six places in the final
In the fight with the leading jumpers of the winter, the third place lost a few points Anže Lanišek. He was seventh after the first series, but gained one place in the final. He gained as many as six places with another successful jump Timi Zajcwho in the end was only two points behind his national team colleague.
Three more Slovenians reached the World Cup points in Friday's game in Sapporo. Peter Prevc was 15th after advancing two places. Žiga Jelar gained three places in the final to finish as 18. While he was Lovro Kos as 29th at the tail of the finalists.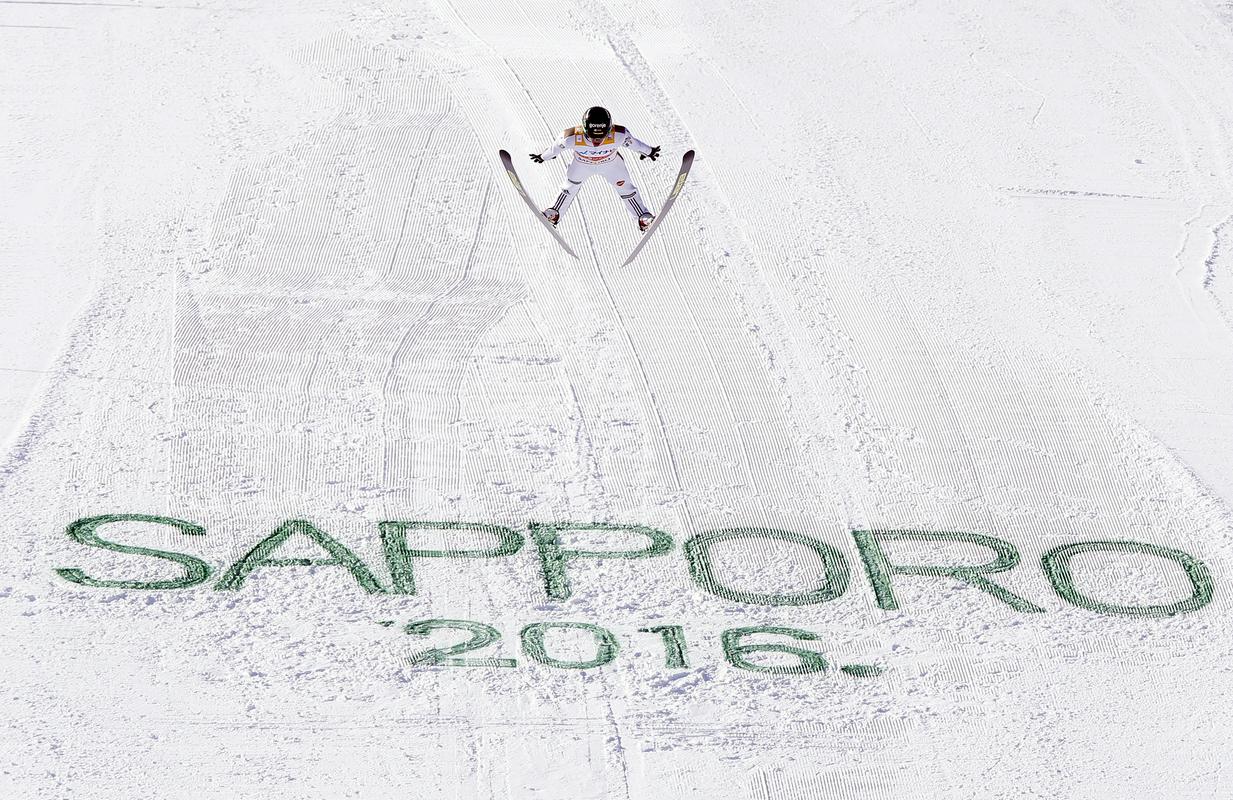 Mogel and Kasai remained without a match
Domen Prevc, who was 40th in the first series, remained without World Cup points. He already stood in the qualifications Žak Mogel, who, with successful performances in the Continental Cup, also jumped Slovenia to seventh place in the World Cup. Mogel landed in 54th place with a jump of 104.0 m. The legendary also remained without an appearance in the match Noriaki Kasaiwho, with a jump of 108.0 m, ended up being just 0.4 points worse than 50th Roman Koudelka.

Source: Rtvslo