Start of the slalom (M) final at 1:30 p.m
After two runs on the Streif, alpine skiers move to the other slope of the Rooster ridge, where the traditional Sunday slalom takes place on Ganslern. Austrian Manuel Feller leads after the first race. The final starts at 1:30 p.m. (broadcast on TV SLO 2/MMC).
The Austrian leads in the first run Manuel Feller, who also opened the slalom with number 1 and a time of 52.18. He only came close to him by less than half a second Lucas Braathen (+0.31). The German is exactly half a second behind in third place Linus Strasser.
Track Ganslern completely iced over, which also put Henrik, the leader in the slalom standings, in trouble Kristofferssenwho was almost a second and a half behind.
Three winners in five slaloms
Last year's victory at Ganslernhang defended by the British David Ryding. Before the start of the fifth slalom of the winter, the first favorites were the two Norwegians, who each won two slaloms this winter.
Kristoffersen celebrated in Garmisch and finally in Wengen, Braathen as an introduction to Val d'Isere and in Alta Badi. In between, he was once the best in Madonna di Campiglio still Swiss Daniel Yule. Slalom January will then conclude on Tuesday evening at Planai in Schladming.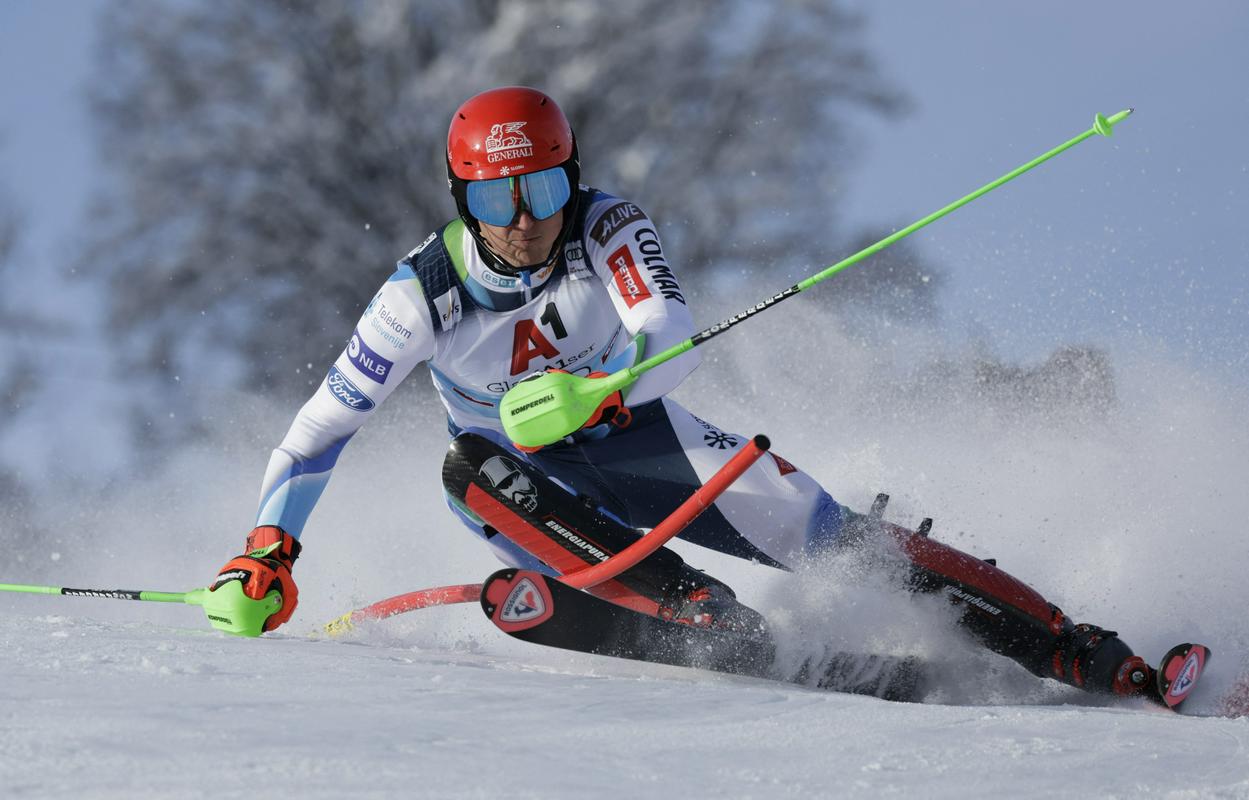 Hadalin is 23 hundredths too slow for the final
There are also two Slovenians at the start. With the number 32 Stefan Hadalin he did not celebrate and was 2.70 seconds behind, and it quickly became clear that there would be nothing from the final and World Cup points. Vrhničan lost the most time at the top and bottom, on the two sections in between he had times in the top 30. He was still at the start with number 64 Tijan Marovtwho quickly withdrew in the second of the four sections and will chase his first points among the skiing elite in the following races.
---
WORLD CUP (M)
KITZBÜHEL, slalom (TV SLO 2/MMC)
After the first race (final at 1:30 p.m.):

Source: Rtvslo