Mahomes injured his ankle, but played until the end
Cincinnati was the only one to win on the road in the conference semifinals. The Bengals were convincingly better than Buffalo with a score of 27:10 and will thus be chasing their way to the Super Bowl for the second time in a row.
Joe Burrow threw two touchdown passes, and the defense completely shut down Buffalo quarterback Josh Allen.
"You better return the money," he was in a good mood after the match Burrow. He had a potential Conference final in mind AFC, which should be played on a neutral court. Namely, if Buffalo were to win and face Kansas on the last step, the game would be played in Atlanta. The league management has already sold 50,000 cards for this match.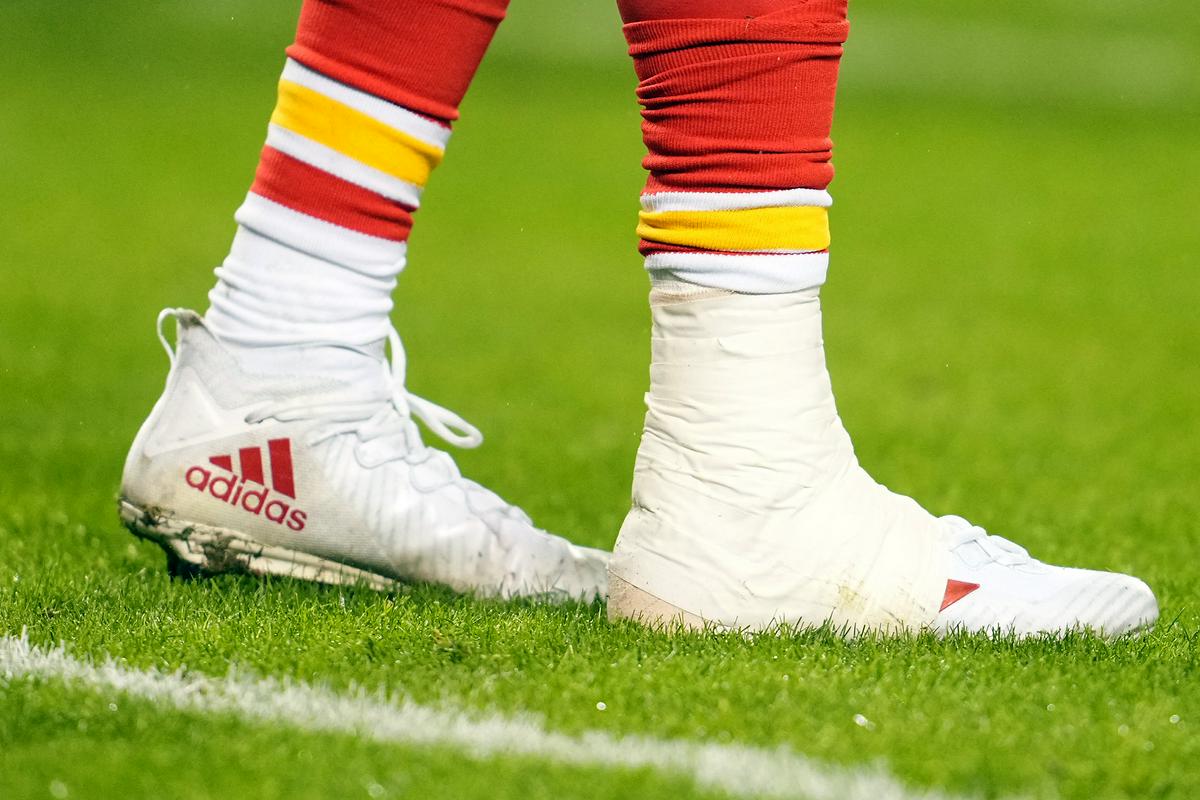 Mahomes injured his ankleKansas extended its conference finals streak to five. The Chiefs eliminated Jacksonville 27-20, the biggest surprise of the season. Kansas was worried anyway, since it is the first star Patrick Mahomes injured his ankle. However, he finished the match. The first tests showed that it was a sprain and not a fracture, so he should probably be able to play on Sunday.
Gould hit four free throwsSan Francisco eliminated Dallas 19:12, Robbie Gould hit four free throws, backup passer Brock Purdy however, he impressed with a calm game in which he made no mistakes. It's on the other side Dak Precott threw two interceptions.
Hurts impressed againThe 49ers they will be on the last step before Great Bowling compared with Philadelphia, which at healthy To Jalen Hurts see the best team in the league. The Philadelphia pitcher walked for two hits and walked once zone broke even as a runner.
League
NFL

playoffs, conference semifinals

Conference AFC:KANSAS CITY − JACKSONVILLE27:20 (7:7, 10:3, 3:0, 7:10) Passes: Mahomes 195 (2 TD), Henne 23 (TD); Lawrence 217 (TD, INT)Caught passes: Kelce 98 (2 TD); Jones 83 Run: Pacheco 98; Etienne 62 (TD)

BUFFALO − CINCINNATI 10:27 (0:14, 7:3, 3:7, 0:3) Assists: Allen 265 (INT); Burrow 242 (2 TD)Passes caught: Knox 65; Chase 61 (TD)Run: Allen 26 (TD); Mixon 105 (TD)
Conference
NFC
PHILADELPHIA − NY GIANTS38:7 (14:0, 14:0, 0:7, 10:0) Passes: Hurts 154 (2 TD); Jones 135 (INT)Passes caught: Smith 61 (TD); James 51Tek: Gainwell 112 (TD); Barkley 61
A DREAM FRANCISCO − DALLAS19:12 (3:0, 6:6, 0:3, 10:3) Assists: Purdy 214; Prescott 206 (TD2 INT)Passes caught: Kittle 95; Lamb 117 Run: Mitchell 51; Elliott 26.
Conference
finals
Sunday at 21:00:PHILADELPHIA – SAN FRANCISCO
Monday at 0:30:KANSAS CITY – CINCINNATI
Source: Rtvslo