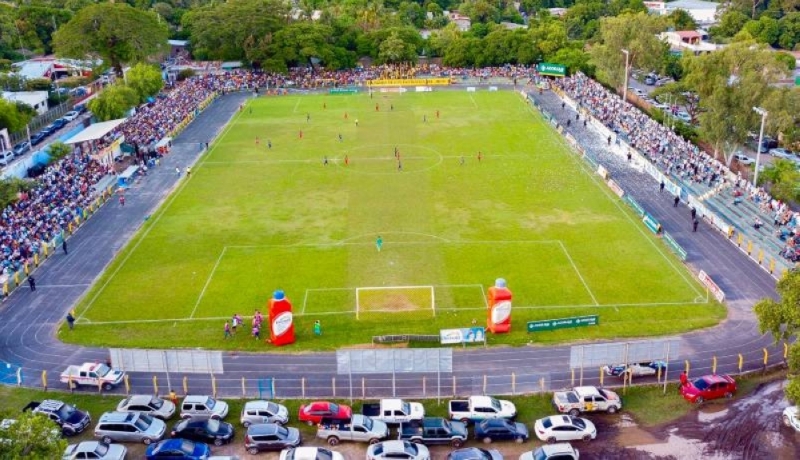 Giboa Stadium in Sao Vicente
Due to renovation work and poor field conditions Santa Tecla and Atlético Marte should play in different stadiums as locals in the tournament starting this Saturday.
Santa Tecla's Las Delicias Stadium is undergoing renovations for the Central American and Caribbean Games.were forced to do both due to the poor condition of the Cuscatlan stadium field Santa Tecla like Atlético Marte 'move' to other sports venues Be on-site during Clausura 2023.
'Pericos' announced through a video broadcast on social networks: Become a local at Ana Mercedes Campos de Sonsonate Stadium This Saturday, January 28th, you will receive the "Emrumados" from Club Deportivo Aguila.
Get ready for the end of 2023!@primerafutboles We are back at Ana Mercedes Campos and waiting for Tequeño and Sonsonateca fans to have some great moments together pic.twitter.com/oMOgZ2ezpP

— Santa Tecla Football Club (@santateclafc) January 20, 2023
The meeting is generally scheduled for 5:30, but heThe FESFUT Club License conducts stadium lighting inspections.If the match is not approved, it will be played on the same Saturday at 3pm.
In an official statement, Atlético Marte said: Sao Vicente's Giboa stadium will be his 'home' Towards 2023 closing.
official statement #ATMs #Immortal #togetherwearestonger pic.twitter.com/7XUfwj2SMr

— Atlético Marte Official (@CDMarteOficial) January 22, 2023
Last Sunday, the "Martian" We played a friendly match against Platense at the San Vicente Stadium.
Venue change is possible.
Jocoro changes venue for local matchesas the FESFUT Club License to the Tierra del Fuego Sports Center in Morazan may not be approved.
The new "house" of "Stalkers" Colecaminos Stadium always in Morazan.


Source: Diario.Elmundo