Čančar's nine points in Denver's loss against Milwaukee
Damian Lillard shone with 60 points in the middle games in the NBA League, helping Portland win over Utah 134:124. Golden State defeated Memphis 122-120 with Jordan Poole's basket with one second left in the game.
The leading team of the West, Denver, without Nikola Jokić and three other players, lost at Milwaukee with 99:107. Vlatko Čančar started a game in the starting lineup for the first time this season and scored 9 points in just under 20 minutes of play in the Nuggets' loss, making three of five shots from the field, including one three-pointer. The 25-year-old from Koprčan added four rebounds and three assists, but lost three balls in the process.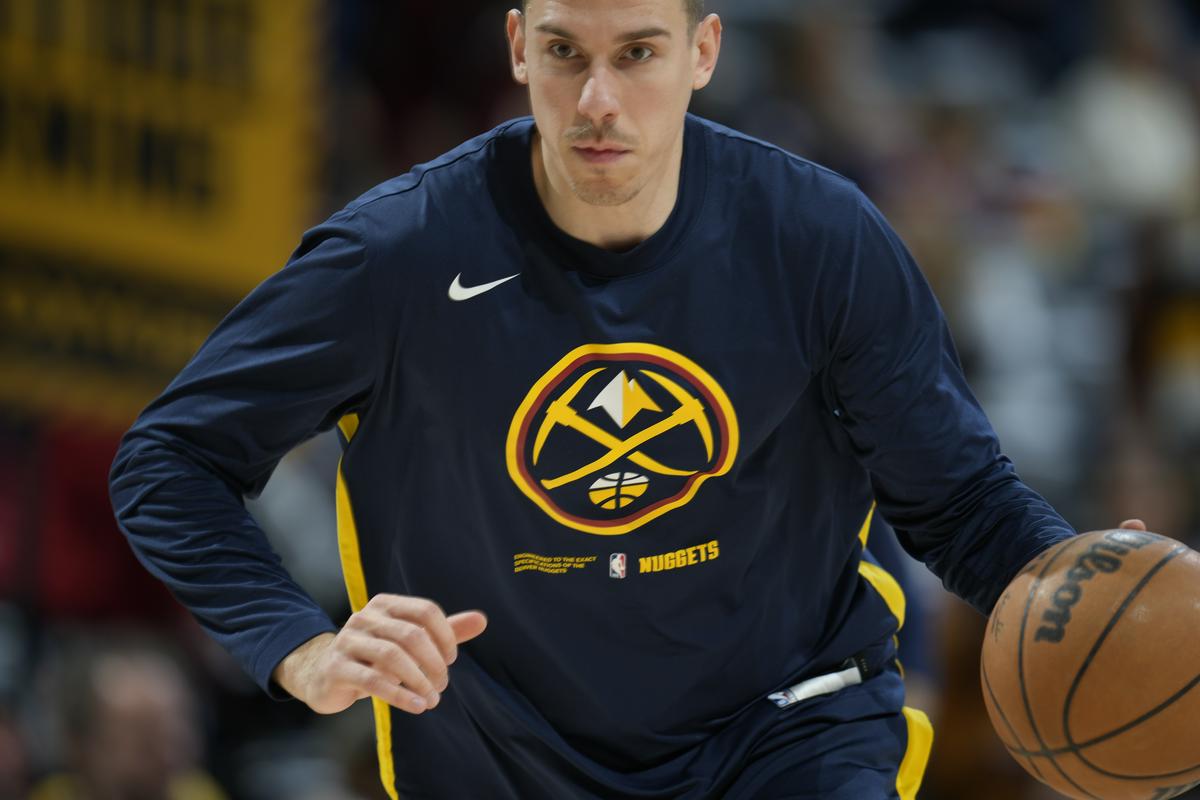 With 26 points, Aaron Gordon was the best for Denver with 26 points and 14 rebounds, and he stood out for the hosts Janis Andetokumbo with 33 points (including 15/22 free throws) and 14 rebounds.
"I attacked, tried to get to the hoop and be as aggressive as possible. Those are my strengths," explained Andetokumbo after the match and continued: "I tried to enjoy the matchup. Sometimes you're so focused that you kind of forget about it. The more I enjoy, the more free throws I get. The more I penetrate, the more I find free teammates."
Lillard's show in Portland
It was most effective in shooting at night Damian Lillard with as many as 60 points, with which he equaled the second best score of the season – Luka Dončić scored 60 points during Dallas' overtime victory over New York. The season scoring record with 71 points is held by Donovan Mitchell, who contributed so many baskets to Cleveland's overtime success against Chicago.
The Portland star led by 50 points against Utah after three quarters with his team's reliable performance. He reached that milestone with 20 straight points at the end of the third quarter. By the end of the match, he scored ten more points and exceeded the 60-point mark for the fourth time in his career. He made 21 of 29 field goals, including nine of 15 three-pointers.
On the list of basketball players with 60 or more points, Lillard tied for third place with Michael Jordan and James Harden with four. Only Wilt Chamberlain (32) and Kobe Bryant (6) have more. As of today, Lillard ranks sixth in NBA regular season three-pointers (2,292).
Poole overtook the siren
Champion Golden State beat Memphis 122-120 after it Jordan Poole after penetrating under the basket, he received a pass from the car and scored with a layup a second before the end of the game. Domestic super link Stephen Curry was sent off a good minute before the end for dropping his mouth guard. Until the incident, Curry scored 34 points as the leading scorer for the Warriors, while Ja Morant, who added 29 points and 13 assists, was expected to be the most efficient player for the Grizzlies.
Lakers stronger for Davis and Hachimura
The LA Lakers made a comeback against poor San Antonio Anthony Daviswho previously last played 16. Immediately upon his return, he was the Jezerniks' leading scorer with 21 points, LeBron James collected 20, while Rui Hachimura In his debut for his new club, he scored 12 points in 22 minutes of play. The Lakers, with both the change and the victory, confirmed that they remain in the fight for the play-in.
There is an extraordinary crowd in the West: Luke Dončić's Dallas holds the 6th place, which directly guarantees a place in the playoffs, but the LA Lakers are only two wins behind them in the 13th place.
---
NBA LEAGUE
MATCHES ON JANUARY 25
ORLANDO – INDIANA 126:120 Banchero 23 (6/14 from the field), Harris 22 (6/6 for three), Carter 18 and 10 rebounds; Mathurin 26, Turner 22 and 13 rebounds, Hield 21 (6/10 for three).
PHILADELPHIA – BROOKLYN 137:133 Maxey 27 (6/9 for three), Embiid 26 (6/18 from the field, 13/13 free throws) and 10 rebounds, Harden 23 (5/10 for three); Yes. Curry 32 (11/20 from the field, 7/10 from three), Irving 30 (9/15 from the field), Claxton 25 (11/12 from the field) and 11 rebounds.
HOUSTON – WASHINGTON 103:108Sengun 21 (10/16 from the field), 11 rebounds and 10 assists, Green 19, Martin 16 and 13 rebounds; Kuzma 33 (5/13 for three), Beal 17, Nunn 12, Porzingis did not play.
PORTLAND – UTAH 134:124 Lillard 60 (21/29 from the field, 9/15 for three, 9/10 free throws), 8 assists and 7 rebounds in 40 minutes, Grant 19, Simons 16; Markkanen 24 (3/6 for three), Sexton 19 (3/3 for three), Clarkson 18.
NEW ORLEANS – MINNESOTA 102:111 McCollum 25 (5/9 for three), Valanciunas 15 and 12 rebounds, Ingram 13 (4/18 from the field, 0/6 for three); Edwards 37 (12/25 from the field, 4/10 from three), Russell 19, Gobert 17 and 12 rebounds.
OKLAHOMA CITY – ATLANTA 132:137 Gilgeous Alexander 35 (13/22 from field goal), Jal. Williams 24 (11/16 from play), Giddey 16; Young 33 (10/20 from the field) and 11 assists, Murray 21, Bogdanovic 20 (4/7 for three), Collins 19 and 10 rebounds, Capela 18 (8/8 from the field) and 10 rebounds.
MILWAUKEE – DENVER 107:99 Andetokumbo 33 (9/15 from the field, 15/22 free throws) and 14 rebounds, Holiday 20, Connaughton 19 (5/6 for three) and 12 rebounds; Gordon 24 (10/24 from the field, 3/5 from three) and 14 rebounds, Hyland 15, Brown 14 … Chancar 9 (3/5 from the field, 1/2 for three, 2/2 free throws), 4 rebounds and 3 assists in 20 minutes, Jokic, Murray, Porter and Caldwell Pope did not play.
GOLDEN STATE – MEMPHIS 122:120 Curry 34 (10/19 from the field, 4/8 from the field), Thompson 24 (5/10 from the three), Poole 21 (8/14 from the field), Kuminga 13; Morant 29 (10/20 from the field) and 13 assists, Bane 20, Clarke 19.
SACRAMENTO – TORONTO 95:113 Huerter 21 (5/9 for three), K. Murray (4/7 for three) and Fox 16 each; Siakam 26 (11/24 from the field), 11 rebounds and 7 assists, Achiuwa 19, VanVleet 17.
LA LAKERS – SAN ANTONIO 113:104 Davis 21 (7/15 from the field) and 12 rebounds, James 20 (8/20 from the field, 1/6 from three), 11 assists and 9 rebounds, Beverley 18 (3/7 from three) , Wesrbrook 14 (7/15 field goal); K. Johnson 25 (9/20 from field), Collins 16, Sochan 14.
MATCHES ON JANUARY 26 BOSTON – NEW YORK BROOKLYN – DETROIT CHARLOTTE – CHICAGO HOUSTON – CLEVELAND PHOENIX – DALLAS (Doncic; at 4:00 a.m.) LA CLIPPERS – SAN ANTONIO
---
SCALE
EASTERN CONFERENCE
WESTERN CONFERENCE


Source: Rtvslo