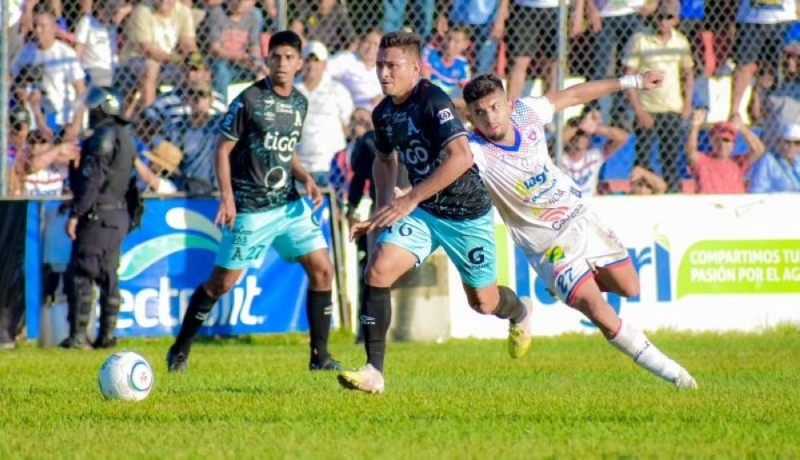 Firpo and Alianza tie for Sergio Torres de Usultán / Alianza FC
Luis Angel Firpo and Alianza drew 1-1 at Usulután's Sergio Torres Rivera Stadium in a duel dubbed an 'unbeaten match' in previews. Late local.
'Memo' Rivera's team showed character and continued to improve in the tournament to salvage a draw and remain unbeaten at Clausura.
Alianza, on the other hand, were unable to convert their first-half dominance into a goal and the score was tied.
From the start, Alianza controlled the ball through Marvin Monterosa and Narciso Orellana. For his part, Firpo is expected in midfield with a more conservative approach.
Despite having the ball, Alianza's first arrival came until the 20th minute of play, when striker Miguel Murillo fired a shot after a cross from Monterosa that was well saved by goalkeeper Hernández.
Alianza's goal came minutes later, after a foul on Michel Mercado, it was winger Alexander Larin responsible for the free-kick.
He dangled the ball in the corner with a spectacular free-kick, making it impossible for goalkeeper Wilbur Hernández to stretch and make it 1–0 in Alianza's favour.
After the goal, Alianza kept the ball under control but was unable to convert it into a goal.
The match was decided by Alianza's advantage.
In the second half, Firpo's coach, Guillermo Rivera, sent Enrique Contreras onto the pitch in search of more dynamic movement on the pitch.
The arrival of Firpo's "10" gave the "Bulls" more momentum and they began to press for Alianza's departure.
Around the 57th minute, Firpo scored a draw after Henry Romero fouled Stuyben Vázquez, and the referee awarded a penalty in favor of the locals.
Jefferson Polio stole the ball and tricked Mario González with a placed shot to tie the game.
After the tie, the match became more contentious on half court, with neither making good use of it.
In the final stretch, the Firpo Tardelis Peña captain was expelled for an attack on Miguel Murillo.
The final play of the game saw young Emerson Hernández nearly win the match for Alianza, but was poorly defined after a cross from Larin's side.
The result left Alianza in the lead with 15 points and Firpo in third with 11 points.
The next day, Alianza receives Isidro Metapan and Firpo travels from Quiteño to Club Deportivo FAS.

Source: Diario.Elmundo