The group draw for WC 2023 will take place on April 29
The Slovenian basketball players ended the qualification for the World Championship with two defeats, which are insignificant from a competitive point of view. After the defeat against Estonia, they lost to Israel. In Koper, it was 79:87 in front of nicely filled stands.
After an encouraging third quarter (25:13), the Slovenians started poorly in the last quarter and did not score a point for more than three minutes, while the guests took the initiative with a partial score of 0:10. With one minute and 49 seconds left, Žiga Samar missed a three-pointer while trailing by eight points, and Israel brought the game to a safe end. The Slovenians also seemed to have a stomach bug (Žiga Samar, Gregor Glas, Aleksej Nikolić, Leon Stergar and Saša Ciani had stomach problems after returning from Estonia), perhaps that is why they lacked strength in the finish. Gregor Glas was the top scorer of the game with 26 points.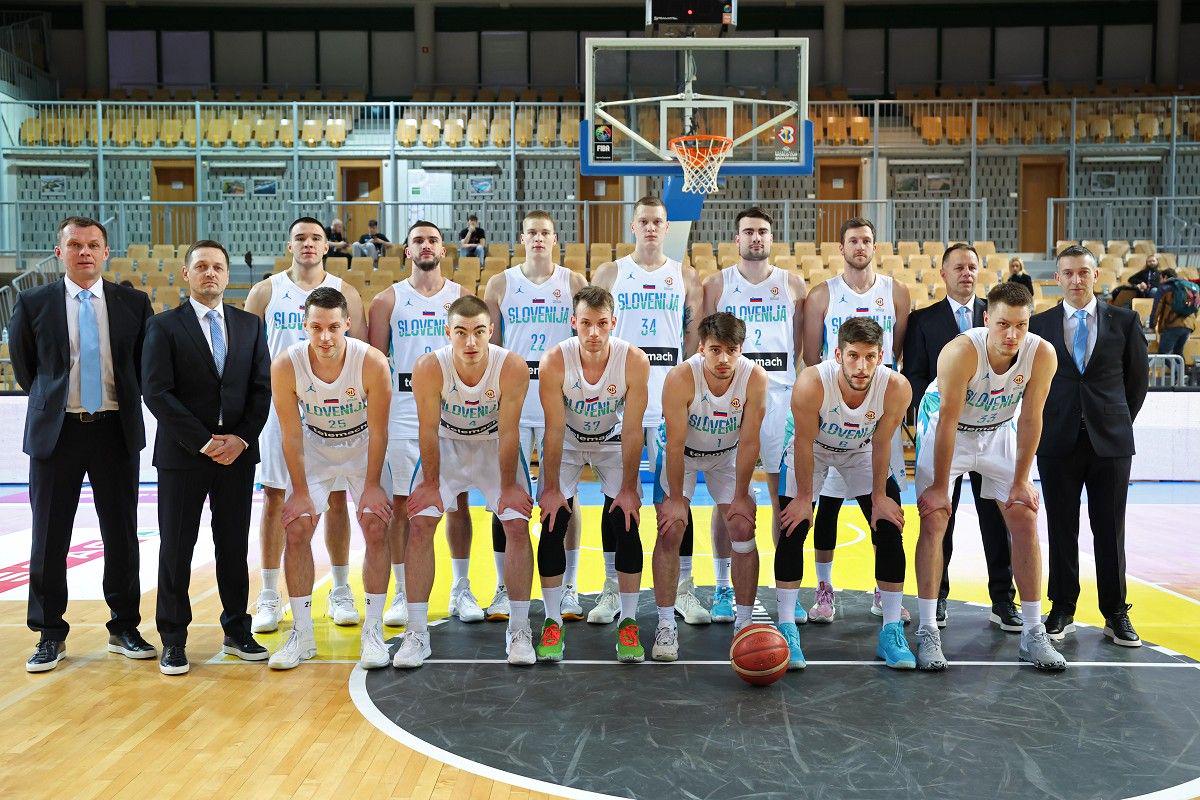 After an excellent start, the Slovenians stalledSlovenia's starting line-up (Žiga Samar, Aleksej Nikolić, Blaž Mahkovic, Rok Radović, Jurij Macura) took a good lead (11:2) after four minutes, but the continuation was no longer so inspired. The guests scored the last 13 points in the opening quarter and led 16:22 after 10 minutes. The guests maintained a minimal advantage in the second quarter (with a better three-point shot).
An encouraging third quarter and a bad fourthAt halftime (38:42), Žiga Samar (9) and Gregor Glas (8) were the first scorers for the Slovenians. Nimrod Levi (3/5 threes) scored 11 points for Israel. In the third quarter, the Slovenians played relaxed and made a turnaround. Gregor Glas counterattacked in the 25th minute to tie the score at 45, and Gregor Glas made a 51-49 lead with a three-pointer. The advantage of eight points (63:55) meant a good trip before the last quarter, which Slovenia entered unconvincingly, while Israel tipped the scales in their favor with a series of ten points. The last quarter was won by the guests, who were much better at three-pointers (in the end 13/27; Slovenians 8/26) with 16:32.
Sekulić: We had too many ups and downs in the game"We fulfilled our basic goal, which was to qualify for the World Championship, but unfortunately we did not manage to win the last two games. We had a desire, but the virus on the way from Estonia made us feel pretty bad. We practically did not train before the match with Israel. We had too many ups and downs in the game. Especially the latter were severe and painful. Despite two defeats, the young players presented themselves in a good light, gave their best, and proved that Slovenia has a bright future. They have gained a lot of experience, but of course they still have a lot of work to do," emphasized selector Aleksander Sekulić.
One last dilemma: Serbia or BelgiumBefore the last round of qualifications, eleven of the twelve European national teams that will play at the WC are known. In addition to Slovenia, our group includes Germany and Finland, as well as France, Greece, Italy, Latvia, Lithuania, Spain, Montenegro and Georgia. Today, Serbia (hosting Great Britain) and Belgium (at home against Turkey) will compete for the last place. Slovenia will play the preliminary round of the World Championship in Okinawa, Japan. The quarterfinals and final fights will be held in Manila, Philippines. The WC will last from August 25 to September 10, and the group draw will take place on April 29.
---
QUALIFICATIONS FOR WC 2023, GROUP J, Koper:SLOVENIA – ISRAEL 79:87 (16:22, 22:20, 25:13, 16:32)1500; Glas 26, Nikolić 12, Samar and Mahkovic 11 each, Ciani and Klavžar 6 each, Radović 4, Macura 2, Stergar 1; Levi 20, Yaacov and Timor 18 each, Blayzer 11.
Free throws: 19/25; 18/28.Two-point throw: 18/34; 15/33.Three-point throw: 8/26 (Glas 4, Nikolić 2, Samar, Mahkovic); 13/27 (Levi 5, Timor 4, Blayzer, Zalmansson, Yacov, Ginat).Jumps: 34 (25 + 9); 38 (26 + 12).
FINLAND – GERMANY 81:87
SWEDEN – ESTONIA 71:72
Source: Rtvslo