Odermatt in pursuit of Meier's record
The 62nd Vitranc Cup with two giant slaloms offers Žan Kranjec a great opportunity to consolidate his position in 3rd place in the giant slalom standings before the final. There is no doubt that Odermatt will win the big globe again, and everything shows that he will break Hermann Maier's record.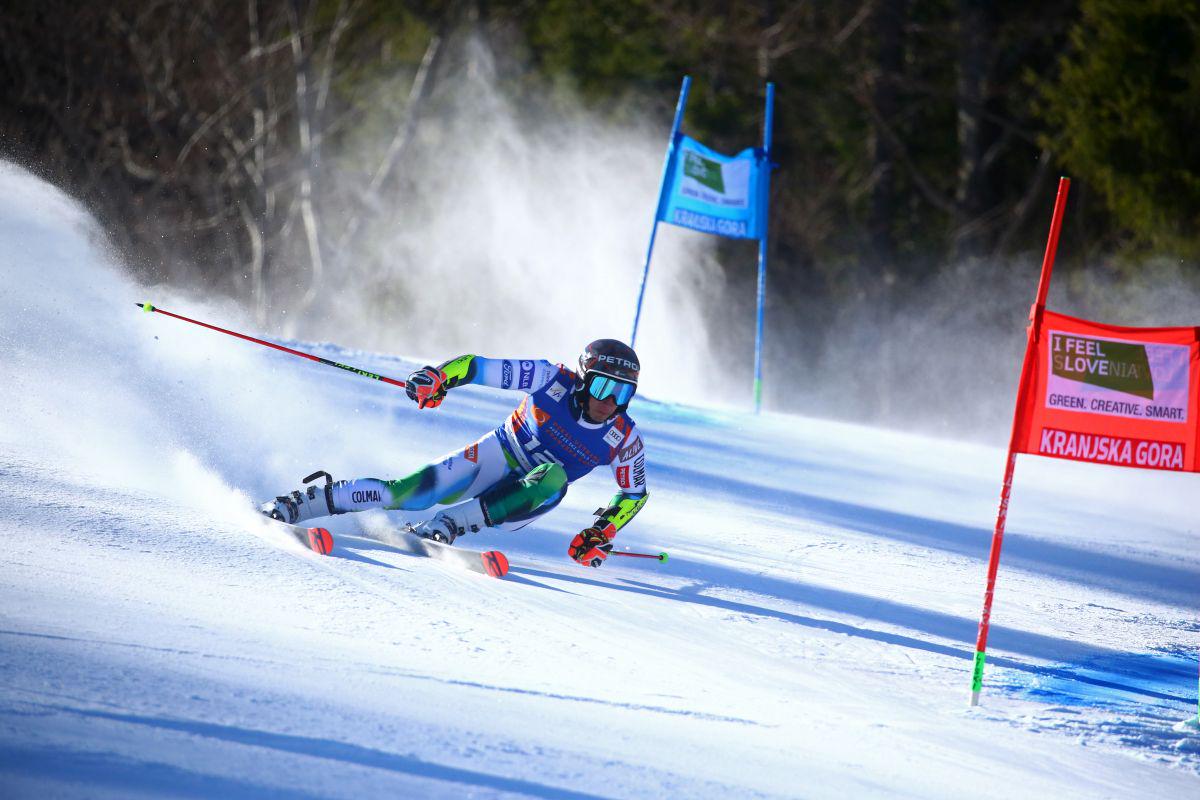 Due to the familiarity of the terrain and the support of the home fans, Kranjska Gora should be an ideal match for the Slovenians to achieve their best results, but at least that is not the case with Žan Kranjec. "Hold on, he never shined here, he doesn't have a podium yet. He trained a lot in Podkoren this year, if anyone knows every meter of this track, it's him. The question is, how much has he kept fresh, since the season has been going on for almost five months. Here I'm very surprised by Marco Schwarz, it's strange how he was even more average in the first part of the season, and then he was top in just about every discipline," TV SLovenija reporter Urban Laurenčič told us, who after a break (he became a father for the second time and in the February days of paternity leave) returns to the commentary booth. As he says, full of energy, after in previous seasons he was usually a little drained at the end.
Kranjec was 10th twice last year, he must be better this yearLast year, Henrik Kristoffersen won both races, while Kranjec was tenth twice. Both times he had a good starting point, third and sixth place, but he regressed considerably. This was also the case at this year's World Championship in Courchevel (from third to sixth place) and at the last giant slalom race in Palisades Tahoe, California, when he fell from sixth to 16th place after many problems. "I hope that the final was just an isolated unfortunate story. The first race was still top-notch in individual sections and if he puts together a mosaic in Kranjska Gora and puts together two good performances, he will be on the winning stage. But it will be necessary to start the crowd from the start , without finding the right rhythm for the first five turns," says Laurenčič. Is the home game more of a burden than an incentive for Kranjac?"In the first years, it was probably true, he was without points five times in a row. Later, when he was among the elite, he was no better than fifth. He won 10th place twice last year. If he wants to finish third overall, that won't be enough. For Soldeu (the world cup final will be there) he needs to get a better travel card."
Odermatt is likely to break the 2,000 markAt Vitranac, the overall total of the World Cup may be decided even before the final and the last four matches. With 1626 points, Marco Odermatt is 386 points ahead of Norwegian Kilde. Of course, there is no doubt that the Swiss will win the big crystal globe again, his statistics this year are incredible. In 21 matches, he was on the winner's podium 18 times, and he is especially convincing in the giant slalom: in the six matches he competed in, he was always in the top three, and he collected four victories. "I think he will break Hermann Maier's record and surpass 2000 points scored," announces Laurenčič. Maier achieved this feat in the 1999/2000 season, he became the first skier to score 2,000 points in one season, and collected three small globes (ski, SVSL, giant slalom). During the season, 40 races were scheduled , he won 10 times and climbed the podium 22 times.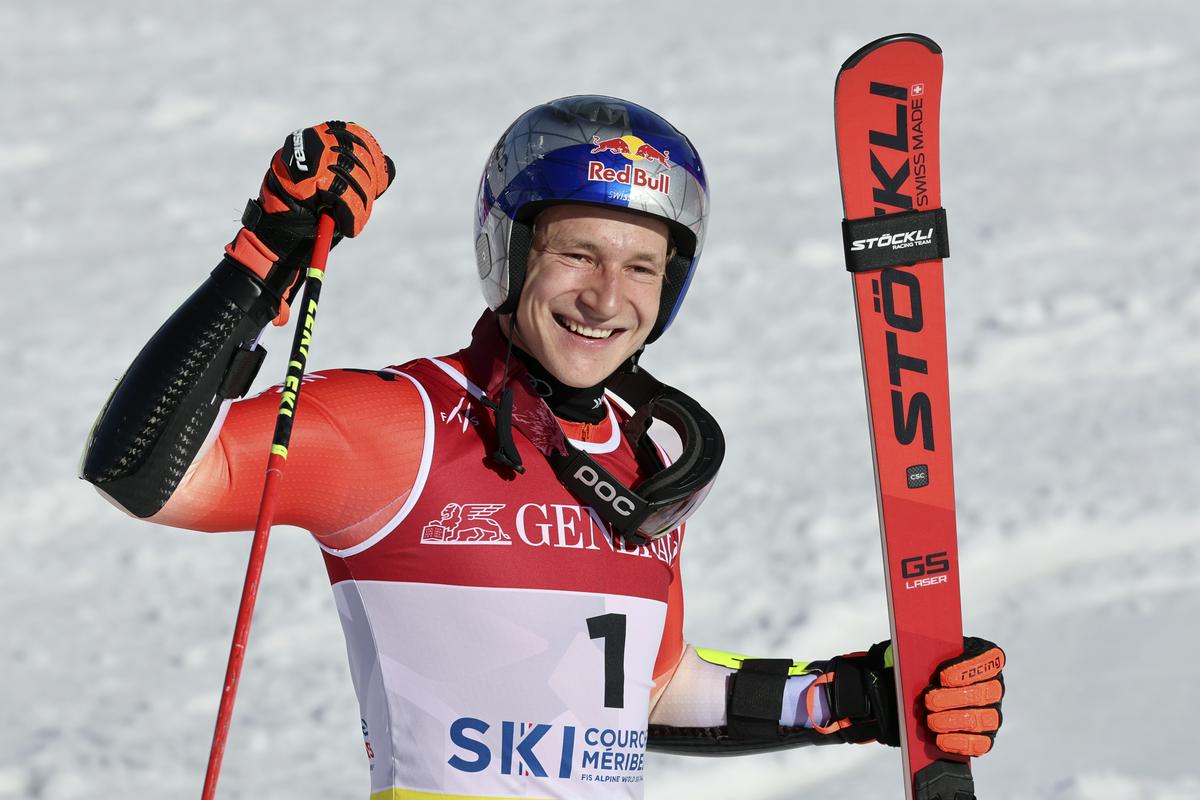 The track will be saltedIf we go back to Žan Kranjec: of course, he would like as much ice as possible, where his technique and strength come to the fore, but the question is how the track will be with this rather spring weather. "It's warm, and to top it off, on Wednesday night, for the second day in a row, we got a few centimeters of fresh snow on the top, or until the start of the slalom, which had to be removed, so the workers skated on the track with skis on their feet. We will harden the track with salt, pour water on the track on Friday afternoon, throw the salt and then ski again. On Saturday morning at six o'clock there will be a new salting and after a tour of the track another one," explained the processing of the snow surface in these conditions, the manager of the track preparation, Janez Šmitek, who at least wants some more precipitation. "If it snows on the last day, that would be really unfavorable. Last year we had phenomenal conditions, but this year the weather is not on our side. It's very warm today (Thursday morning) the temperature is eight degrees."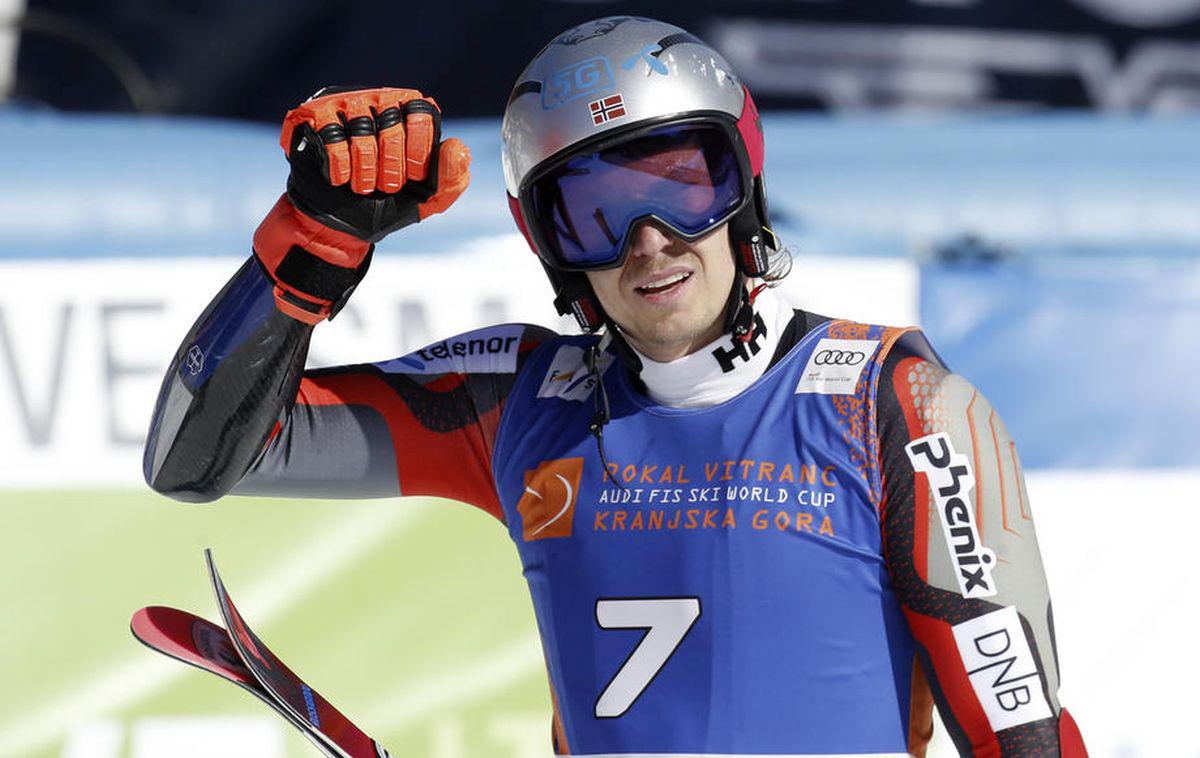 Sport is an ideal helperŠmitek recalled how different it was two months ago, when Kranjska Gora hosted the best female skiers. "We had a really wonderful course at Zlata Lisica, it was a hit in the weather lottery, because we didn't need either water or salt to prepare the course. It is true, however, that there was not enough snow on the entire track and it even had to be driven by helicopter." At the same time, Šmitek can't help but praise everyone who participates in the preparation of the track. There are around 40 of them on the ski slope every day, including former skier Andrej Šporn: "We can only wish for someone like Andrej. He is physically very fit, absolutely perfect for skating on wet snow and is also the leader of the group." Kader is getting older. "I remember how, three decades ago in Bad Gastein, at a European Cup match, I joked when I saw older people preparing the course. I said: are these gentlemen still from 1958, when the World Cup was held there, and they told me that it was true. Well, it will soon be the same with us, as the oldest in our ranks will soon turn 85, and I am already behind him. It is not negligible that those who are in the service are running out of vacation after they have already participated in the Zlata Lisica and in the preparation of the world championship in Planica."
| | |
| --- | --- |
| | Let the Slovenian rankings (last 10 Vitrances) |
| 2022 | 10th place (Kranjec, giant slalom) |
| 2021 | 18th place (Hadalin, giant slalom) |
| 2019 | 9th place (Kranjec, giant slalom) |
| 2018 | 5th place (Kranjec, giant slalom) |
| 2017 | 22nd place (Hadalin, slalom) |
| 2016 | 16th place (Kranjec, slalom) |
| 2015 | 27th place (Skube, slalom) |
| 2014 | without a Slovenian finalist |
| 2013 | without a Slovenian finalist |
| 2012 | 8th place (Valenčič, slalom) |
Source: Rtvslo