Three defeats for Barcelona in six days
The basketball players of Panathinaikos trailed by 13 points at the break, but then with an excellent performance in the second half, they defeated Crvena Zvezda 75:66. After the seventh defeat in the last nine games, the Belgraders are far from the places that lead to the playoffs.
Panathinaikos trailed by 37:53 in the middle of the third quarter, then with a partial result of 15:2 caught the connection and managed to reduce it to 52:55 after 30 minutes. The Greeks started the last quarter with a 15:3 run and won a nine-point lead (67:58). The red and whites did not recover until the end of the meeting. Center Georgios Papagiannis contributed 17 points.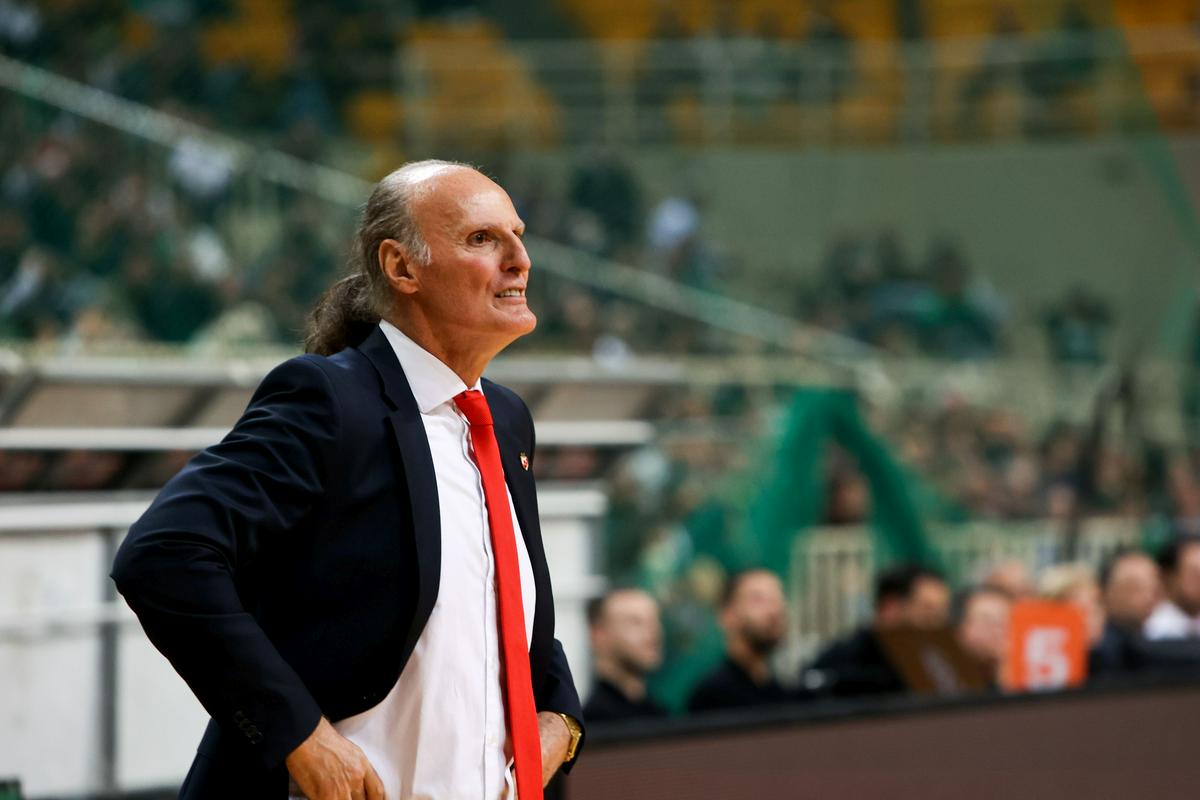 Bad week for BarcelonaBarcelona's basketball players are also in crisis, having experienced three defeats in six days. On Saturday, they first lost in the Spanish championship against Zaragoza, on Tuesday they were defeated in the Euroleague derby against Olympiacos, and today they had to admit superiority to Fenerbahce. After trailing by 17 points in the first half, the Turks were better with 81:73.
After a good performance in the first half, Slovenian national team player Mike Tobey sat on the bench for most of the rest of the season. He collected seven points (2/3 for two, 1/1 for three) and three rebounds in twelve minutes.
Real Madrid advanced to second place after a 95:91 win over Valencia. Klemen Prepelič played 17 minutes in the Spanish capital, contributing four points and six assists and one rebound.
Without Žan Marko Šišek, who has been absent for a long time, Bayern lost heavily against the leading Olympiacos in Piraeus with 74:102.
---
Round 28:ALBA BERLIN – VIRTUS OF BOLOGNA 74:96 Smith 12; Weems 22, Teodosic 21.
ŽALGIRIS – ASVEL 85:67 Brazdeikis 19, Taylor 15; Mathews 18.
OLYMPIACOS – BAYERN 102:74 Vezenkov 18, McKissic 15; Bongo 16.
OLYMPIA MILAN – PARTISAN 76:62 Davies and Baron 14 each; Punter 15.
REAL MADRID – VALENCIA 95:91 Deck 18, Tavares 14; Jones 19 … Quail 4 and 6 assists in 17 minutes.
ANADOLU EPHES – MACCABI 64:86 Clyburn 12, Bryant 11; Baldwin 12, Martin 13.
FENERBAHC – BARCELONA 81:73 Motley 16, Gudurić 15; Mirtoić 19, Satorandky 14 … Tobey 7 and 3 assists in 12 minutes.
PANATHINAIKOS – RED STAR 75:66 Papagiannis 17, Williams 13; Nedović and Petrushev after 12.
BASCONIA – MONACO 93:102 Howard and Thompson 20 each; Loyd 19, Okobo 18.
---
Source: Rtvslo