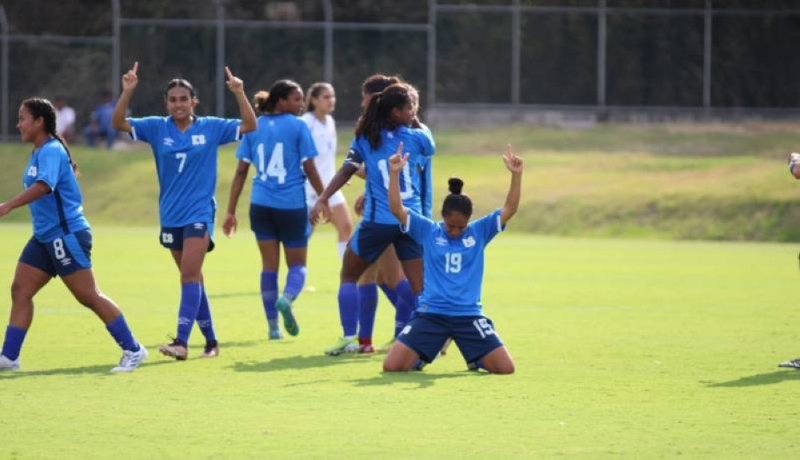 U-19 Women's Select wins Panama in UNCAF La Selector Tournament Final
El Salvador's under-19 women's team were named champions of the UNCAF tournament in Honduras after beating Panama 4-3 on penalties.
A brilliant goal from outside the area by Aaliyah Gill gave Panama the lead around 33 minutes into the match, but El Salvador's reaction was almost immediate.
In the 38th minute, Carolina Ayala's free-kick made El Salvador 1-1.
A few minutes later, at 45+3 in stoppage time, Andrea Lecinos scored a free kick to make El Salvador 2-1 again.
In the second half, Kaizei Villatro extended the Salvadoran side's lead, heading the ball in the 51st minute after a corner kick to make it 3-1.
Panama responded in the final stretch of the match, with Reggina Espino giving Panama a 3–2 penalty in the 83rd minute.
Panama tied the game three minutes later, with Meredith Rosas taking advantage of a poor start from the El Salvador goalkeeper to score 3-3 almost on the goal line in the 86th minute.
After the draw, coach Eric Acuna replaced goalkeeper Andrea Dada with Anna Valenzuela, who was the "hero" of the penalty shootout.
Valenzuela saved two charges and El Salvador won 4-3 on penalties.

Source: Diario.Elmundo