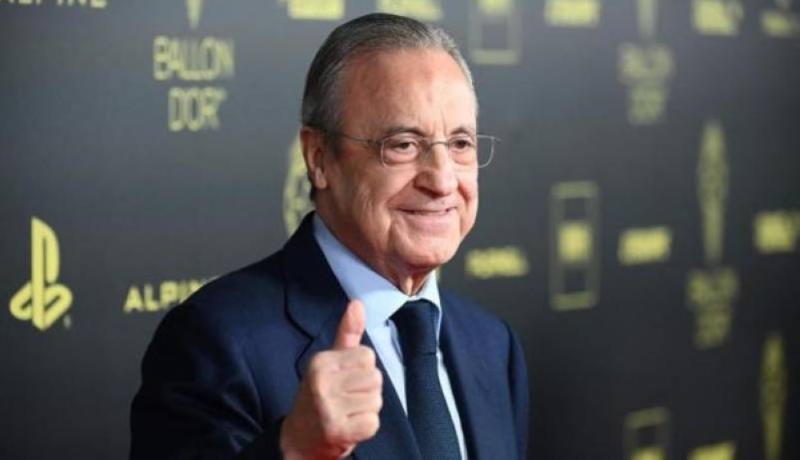 Real Madrid president Florentino Pérez
Real Madrid called its board "urgently" this Sunday to decide on "action" to be taken Face the 'severity of the accusations' by the Barcelona Public Prosecutor's Office against FC Barcelona Related to the "Negreira Incident".
"Given the seriousness of the accusations made by the Barcelona Public Prosecutor's Office against FC Barcelona and its two presidents, there are well-founded suspicions of corruption and the deputy president of the Refereeing Technical Commission, José María Henriquez. Regarding the relationship with Negreira, the President has urgently summoned the Board of Directors tomorrow, Sunday 12 March 2023, to decide what action Real Madrid considers appropriate in this matter.
official communiqué. #real madrid

— Real Madrid CF (@realmadrid) March 11, 2023
On Friday, the public prosecutor's office presented Complaints against FC Barcelona and its former presidents Sandro Roselle and Josep Maria Bartomeu For alleged corruption in payments to Jose María Enriquez Negreira, former vice-president of the Referees Technical Committee (CTA).The complaint is against Negreira himself and former directors of the club Oscar Grau and Albert Soler. It is also directed
The public prosecutor's office accuses them of having Suspicion of personal corruption in the sports worldunfair administration and falsification of documents.
The complaint has been filed with the Court of Investigation 1 in Barcelona and has already been served by Xavier Estrada Fernández, the referee against Negreira. About these facts, his son Javier Enriquez Romero.
However, the Public Prosecutor's Office has removed from the complaint Enriquez Romero, who was the sole manager of Negreira's DASNIL 95 SL. It is not proven that he "knew and shared his father's purpose".
February 21st, the professional clubs of La Ligawith the exception of FC Barcelona and Real Madrid, expressed their "refusal" La Liga have warned that they will act "resolutely" over the alleged payments to Negreira.


Source: Diario.Elmundo