Defending champion Fritz played only three games
Stan Wawrinka, who will celebrate his 38th birthday in two weeks, defeated seventh seed Holger Rune 6-2, 6-7, 7-5 in the third round of the 1000 series tennis tournament in Indian Wells.
The Swiss, who won three Grand Slam tournaments in his rich career, reached the round of 16 of the Masters for the first time since 2020.
Wawrinka wasted the closing ball in the second setIn the first set, the 19-year-old Dane was completely distracted, throwing the opening shot three times. Wawrinka, who has dropped to No. 100 in the ATP rankings due to a number of injuries, led 5-3 in the second set and had the final ball on his serve in the ninth game at 40/30. Rune saved himself and tied the game at 5:5. In the extended game, Wawrinka took a 4-0 lead, but then gave up completely and won only one more point (5-7).
The Dane lost his serve in the 11th game of the deciding setIn the deciding set, Rune lost his serve in the eleventh game. Wawrinka did not repeat the mistake from the second set, he ended the match at Stadium 2 after two hours and 40 minutes without losing a point in the 12th game. The final ratio in points was 118:94. Wawrinka served 12 aces to Rune's six, but also committed six double faults.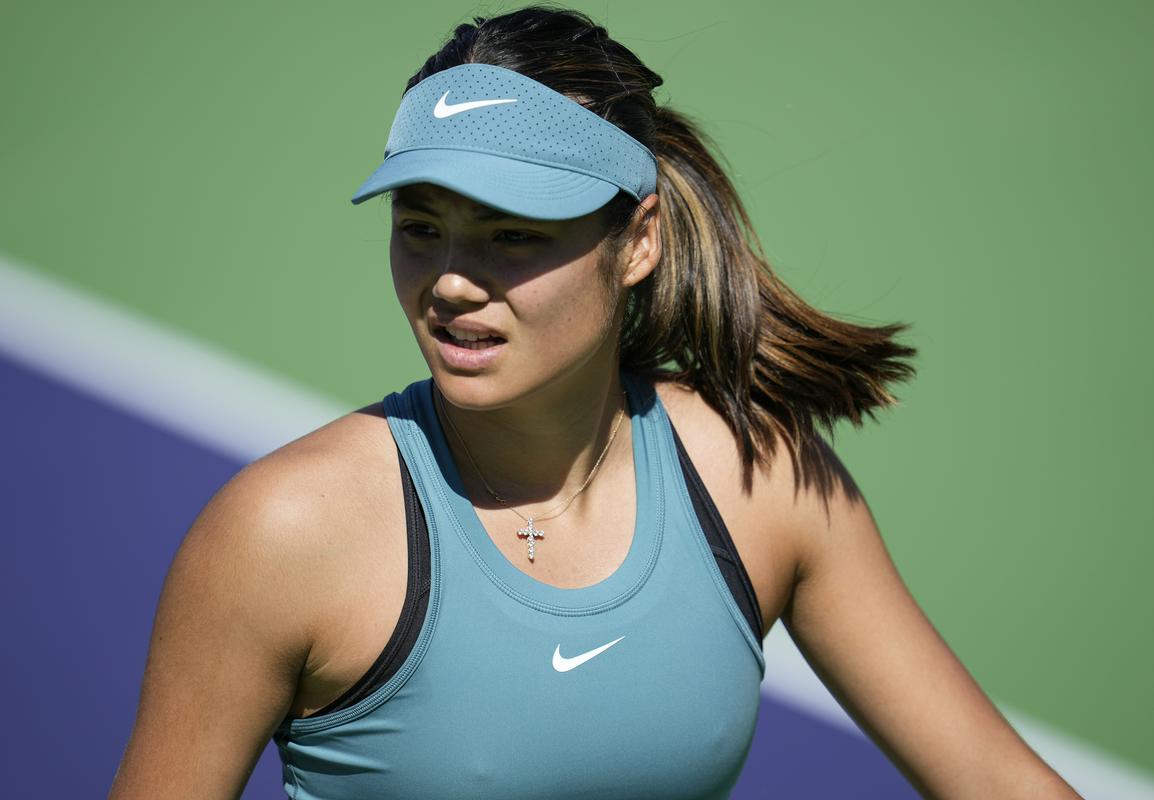 "I feel very well. I controlled the match, I should have won it in two sets. In the decisive moments, I stopped a bit, I didn't play decisively enough. Rune is back, he really is a great talent. I am most proud that I managed to come together in the decisive set. I am very happy," Wawrinka emphasized.
Fritz submitted only three gamesDefending champion Taylor Fritz eliminated Sebastian Baez 6-1, 6-2 after an hour and 10 minutes at the Central Stadium. Hungarian Marton Fucsovics awaits him in the round of 16.
---
INDIAN WELLS, Round 3 (M), table (US$10,143,750, hard base)
ALCARAZ (ŠPA/1) – GRIEKSPOOR (NIZ/31) DRAPER (GB) – MURRAY (GB) PAUL (USA/17) – HURKACZ (POL/9) 4:6, 6:2, 6:4 AUGER ALIASSIME (KAN/8) – CERUNDOLO (ARG/27) 7:5, 6:4 FRITZ (USA/4) – BAEZ (ARG/30) 6:1, 6:2 FUCSOVICS (MAD) – MOLČAN (SLK) 6:4, 6:2 SINNER (ITA/11) – MANNARINO (FRA) WAWRINKA (SWI) – RUNES (DAY/7) 6:2, 6:7 (5), 7:5
MEDVEDJEV (RUS/5) – IVAŠKA (BLR) 6:2, 3:6, 6:1 A. ZVEREV (NEM/12) – RUUSUVUORI (FIN) 7:5, 1:6, 7:5 DAVIDOVICH FOKINA (ŠPA/23) – HACHANOV (RUS/13) 6:3, 1:6, 6:4 GARIN (CHILE) – RUUD (NOR/3) 6:4, 7:6 (2) RUBLE (RUS/6) – HUMBERT (FRA) 7:5, 6:3 NORRIE (VB/10) – DANIEL (JAP) 6:7 ​​(5), 7:5, 6:2 TIAFOE (USA/14) – KUBLER (AVS) 6:3, 6:2 TABILO (CHILE) – THOMPSON (AVS) 6:3, 7:6 (6)
---
3rd round (W), table:SWIATEK (POL/1) – ANDREESCU (KAN/32) RADUCAN (UK) – HADDAD MAIA (BRA/13) 6:1, 2:6, 6:4 CIRSTEA (ROMA) – PERA (USA) 6:3, 6:1 GARCIA (FRA/5) – FERNANDEZ (KAN/30) 6:4, 6:7 (5), 6:1 JABEUR (TUN/4) – VONDROUŠOVA (CZECH REPUBLIC) MUCHOVA (CZECH REPUBLIC) – TREVISAN (ITA/23) 6:4, 3:6, 6:4 FISHMAN (KAZ/10) – BADOSA (ŠPA/21) 6:3, 7:5 KASATKINA (RUS/8) – GRAČEVA (RUS)
SAKARI (GREECE/7) – KALININA (UKR/27) 3:6, 6:2, 6:4 PLISKOVA (CZECH REPUBLIC/17) – KUDERMETOVA (RUS/11) 6:1, 7:5 KVITOVA (CZECH REPUBLIC/15) – OSTAPENKO (LAT/24) 0:6, 6:0, 6:4 PEGULA (USA/3) – POTAPOVA (RUS/26) 3:6, 6:4, 7:5 GAUFF (USA/6) – NOSKOVA (CZECH REPUBLIC) 6:4, 6:3 PETERSON (SWE) – TEICHMANN (SWI) 3:6, 6:3, 6:1 KREJČIKOVA (CZECH/16) – VANG (WHALE) 6:2, 6:7 (1), 6:2 SABALENKA (BLR/2) – CURENKO (UKR) bb
Source: Rtvslo