Golden State hosts the Pheonix
Dallas basketball players had to admit the superiority of Memphis for the second time in three days. Luka Dončić, Kyrie Irving and Christian Wood were injured and watched the game on the bench. Their teammates were powerless in the second half against the playful Grizzlies (88:104).
The 24-year-old from Ljubljana missed the second game in a row due to pain in his left thigh muscle. Irving announced two hours before the game that he would not play due to pain in his right foot. Center Christian Wood has a very similar injury.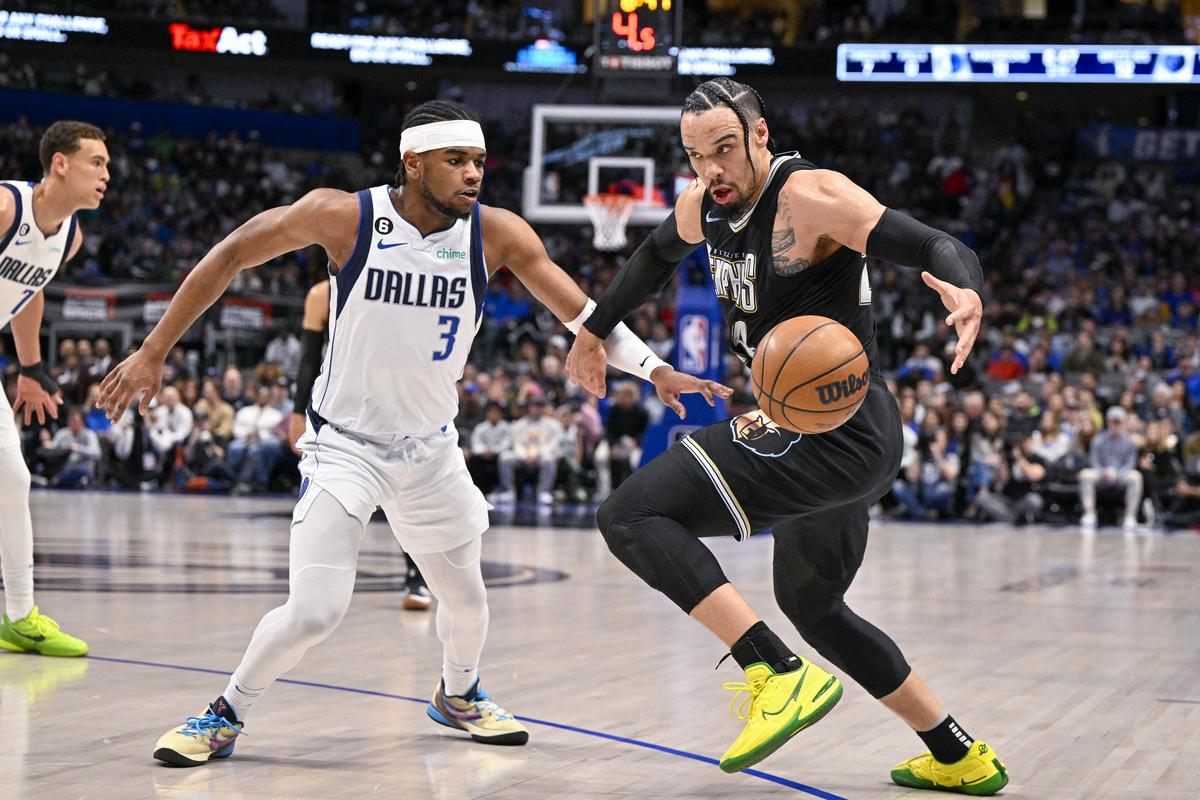 Coach Jason Kidd said he expects all three at Tuesday's practice to see who can play Wednesday in San Antonio. On Friday, an unfavorable away game in Los Angeles follows, the Lakers are also convulsively fighting for places that lead to additional qualifications and have only one win less than the Mavericks.
---
Matches on March 13: DALLAS – MEMPHIS 88:104 (25:29, 25:20, 21:36, 17:19) Hardy 28 (9/25 from the field, 5/15 for three) and 8 rebounds, Green 25 (10/15 from the field, 3/ 6 for three) and 7 assists, Holiday and Wright 9 each, Hardaway and Bullock 5 each, Morris 4, Bertans and Powell 2 each, Kleber 1, Dončić, Irving and Wood did not play; Bane 23 (7/13 from the field), Roddy (3/5 for three) and Brooks (4/11 for three) 19 each, Jones 13, Aldama 10, Tillman 8, Jackson Jr. 7, Kennard and Lofton 2 each, Konchar 1, Morant did not play.
DETROIT – INDIANA 117:97
ATLANTA – MINNESOTA 115:136
MIAMI – UTAH 119:115
HOUSTON – BOSTON
GOLDEN STATE – PHOENIX
SACRAMENTO – MILWAUKEE
---
Matches on March 14: CHARLOTTE – CLEVELAND WASHINGTON – DETROIT TORONTO – DENVER NEW ORLEANS – LA LAKERS OKLAHOMA CITY – BROOKLYN SAN ANTONIO – ORLANDO PHOENIX – BROOKLYN PORTLAND – NEW YORK
Source: Rtvslo