The Sabalenka smoothly eliminated the Greek Sakari
In the final of the 1000 series tournament in Indian Wells, Jelena Ribakina and Arina Sabalenka will meet on Sunday. With an outstanding performance, the Kazakh eliminated world number one Iga Swiatek 6:2 and 6:2.
The Wimbledon winner already beat the Polish woman in the round of 16 of this year's Australian Open in Melbourne, who had no chance this time. The defending champion did not drop a set until the semifinals, but this time she had to make an honest effort for four games.
In the first set, Ribakina took an express lead with 3:0. Strong serves and accurate forehands were an unsolvable puzzle for the world number one player. In the fifth game, Swiatek had two chances to break, but she did not use them. In the sixth game, she served a second serve to end the first set.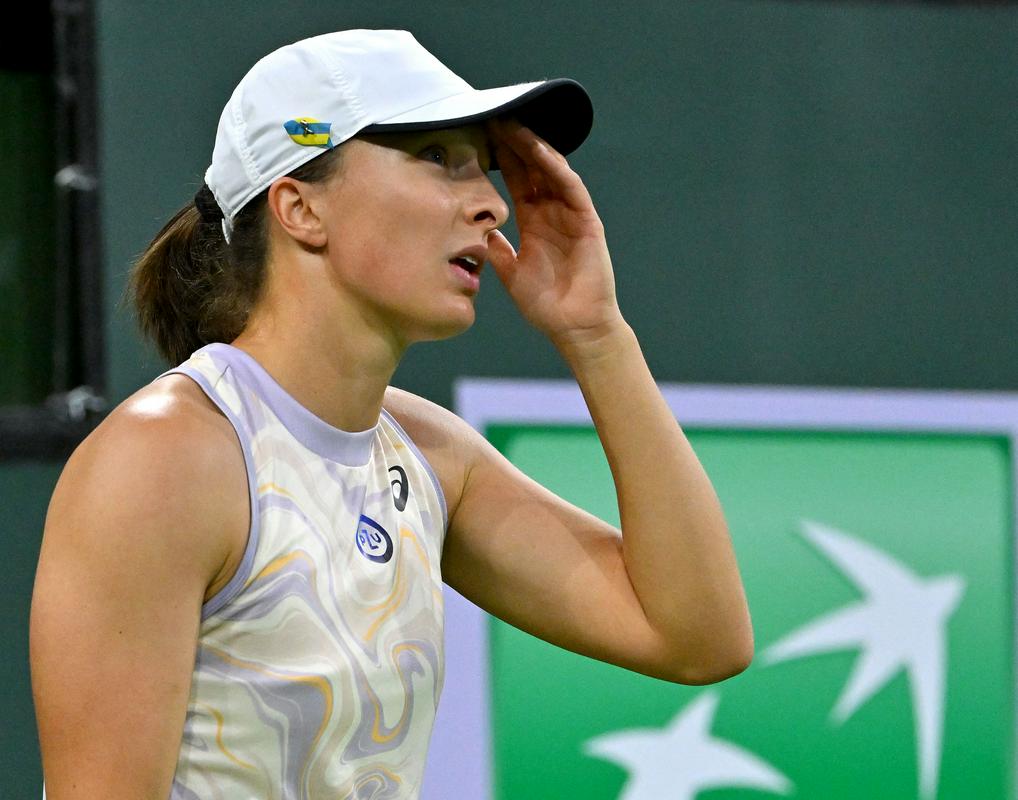 In the second set, Ribakina again quickly took a 5-0 lead. The Pole was distracted, winning just one point on her serve in the second game and none in the fourth game. The spectators in the central stadium tried to encourage her, she saved two closing balls in the seventh game and managed to reduce to 5:2. In the eighth game, Ribakina once again brilliantly returned serves and finished the match without any problems after an hour and 16 minutes. The final ratio in points won was 62:37.
"I didn't think I would play so well. Everything went according to plan. It was probably my best match of the year. I hope to repeat such a performance on Sunday. I lost to Sabalenka in Melbourne, it was decided by a few points. I hope that this time in the final it will turn out according to my wishes," Ribakina said.
The Sabalenka smoothly eliminated the Greek SakariSabalenka is in the shape of life this year. This time she beat Maria Sakari 6:2 and 6:3 after an hour and 23 minutes. She won 17 of 18 faceoffs. A career win in Melbourne gave her wings as she won her first Grand Slam by defeating Ribakina in the final after a tense three sets.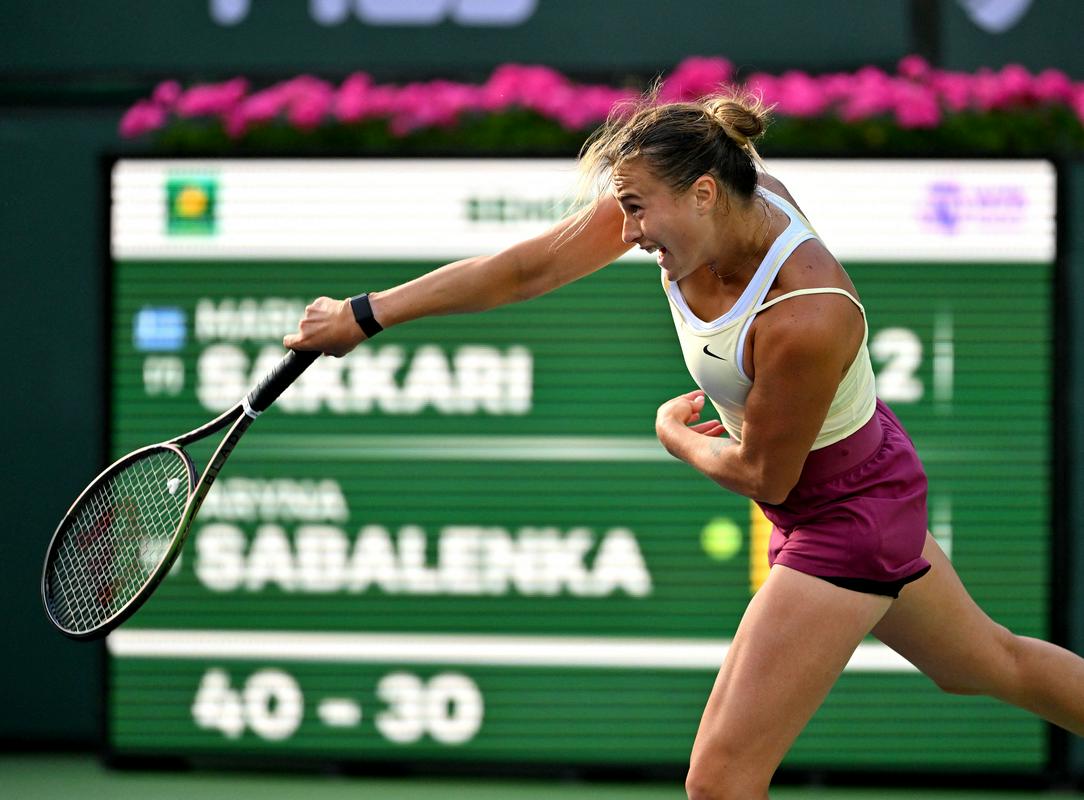 The Belarusian, who in the past years acted too nervously on the court and often gave up at key moments. The weakest point was the second serve. This year she is much more relaxed, this time she made five double faults, but it was not fatal.
The Greek, who played in the Indian Wells final last year, lost her serve three times in the first set. In the second set, she managed to equalize at 2:2, and then in the sixth game, Sabalenka cashed in on her third chance for a break. For the first time in her career, the Belarusian made it to the finals of the tournament in the Californian desert.
The final will be on Sunday at 23:00 Slovenian time.
---
INDIAN WELLS (US$8,800,000, hard base)
Semi-Finals: FISHMAN (KAZ/10) – SWIATEK (POL/1) 6:2, 6:2 SABALENKA (BLR/2) – SAKARI (GREECE/7) 6:2, 6:3
Source: Rtvslo