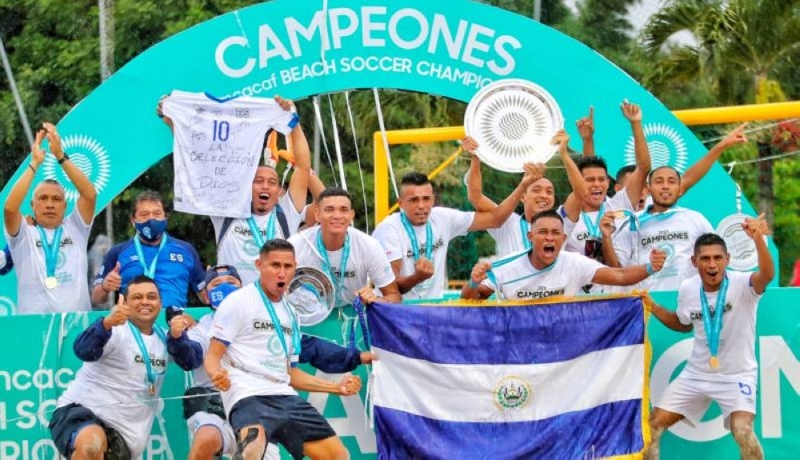 Selecta de playa defend title at Concacaf World Cup / La Selecta
Selecta de playa already know their rivals in the group stage.
The draw for the 2023 Concacafe Beach Soccer Championship, which will be held at the Concacafe headquarters in Miami, Florida, follows.
2023 world cup May 8-14 in Nassau, Bahamas Bahamas, Belize, Costa Rica, Dominican Republic, El Salvador, Guadeloupe, Guatemala, Mexico, Panama, Trinidad and Tobago, Turks and Caicos Islands, USA.
The groups are:
Group A: El Salvador, Costa Rica, Guadeloupe, Turks and Caicos Islands.
He already has a rival! #PremundialDePlaya !

our #LaSelectaDePlaya will lead the series in the Beach Soccer World Cup, which will take place May 8-14, 2023 in Nassau, Bahamas.# Savior #beach warriors pic.twitter.com/mjFjUVAmVd

– The Select (@LaSelecta_SLV) March 17, 2023
Group B: Mexico, Bahamas, Guatemala, Belize.
Group C: USA, Panama, Trinidad and Tobago, Dominican Republic.
tournament format.
After the group stage, 1st and 2nd place in each groupand the top two third-place finishers (8 teams total) advance to the quarter-finals, followed by the semi-finals, third-place play-off, and finals.
Two finalists qualify for the World Cup FIFA Beach Soccer 2023.
The final World Cup will be held in Costa Rica in 2021. El Salvador wins second crown (for the first time since 2009) beat the United States 6-4 in the final.


Source: Diario.Elmundo