This weekend, the Puerto Varas Triathlon promises to be a sports festival.
he Bci Challenge Puerto Varas 202 3 has already started. Directors Loreto Diaz and Ariel Abramovich have announced details of a sports festival that will run throughout the weekend and will feature national and international triathletes.
"We are very happy. This is the kickoff for this race that we spent a lot of time programming and planning. There are many happy triathletes and we thank the City of Puerto Varas because the City of Puerto Varas Because you work with us to create an event that will last and benefit the community," said Loreto Diaz of Dreams Hotel.
"Today, Chile is the world capital of triathlon," said Abramović. Never before have 26 triathletes of this level competed in a race in Chile. It doesn't exist in Latin America and it's the first time. Here are the eyes. "
The director announced that the creation of a triathlon school "for vulnerable children" will be announced this Sunday along with the municipality. "What is happening is very important because it is part of our vision and purpose. South. It makes us very happy because it is an opportunity to motivate girls.
Barbara Riveros Arriving in Chile this week, participated in a series of activities. We held clinics at the Bellavista Hotel and Club Nomades Pool to share a special day with other triathletes. The historic athlete also took the time to speak with the challenge's international representatives and federation leaders.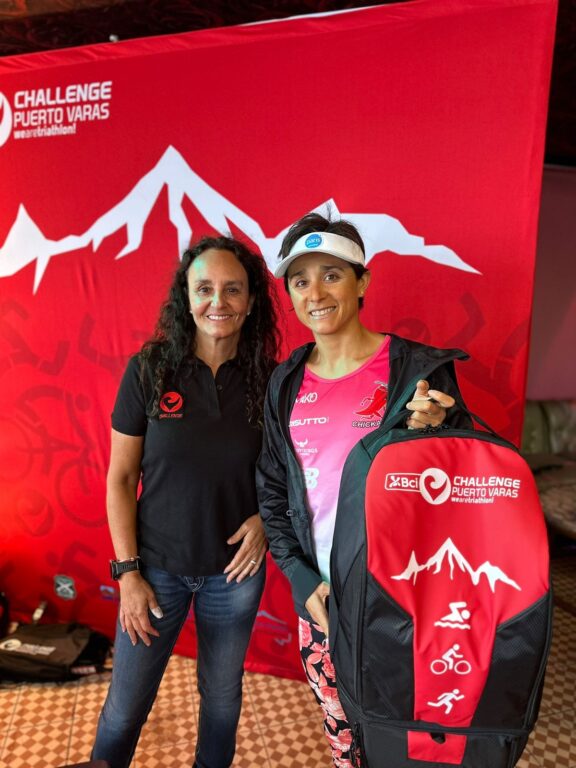 "I came across these pieces 25 years ago when I was 12 or 14 when I was running Iron Kids. I'm not in perfect shape, but it's important to support the event. We must leave a legacy in this area. It's great that this is happening. A small school is forming and I commend you for the vision of turning this beautiful place into a sports hub.
The middle-distance triathlon takes place on Sunday, while the Challenge Family Run by Clinica Puerto Varas, Challenge Open Water, Di Marsa Promotion and Kids Triathlon take place on Saturday. It will be the biggest sports festival in the Los Lagos region.
Source: Biobiochile