Ana Bucik resigned in the final
Petra Vlhova is the winner of the last slalom of the World Cup season. Ana Bucik did a good first performance in Soldeu and had the sixth time, but then retired in the final in the upper part.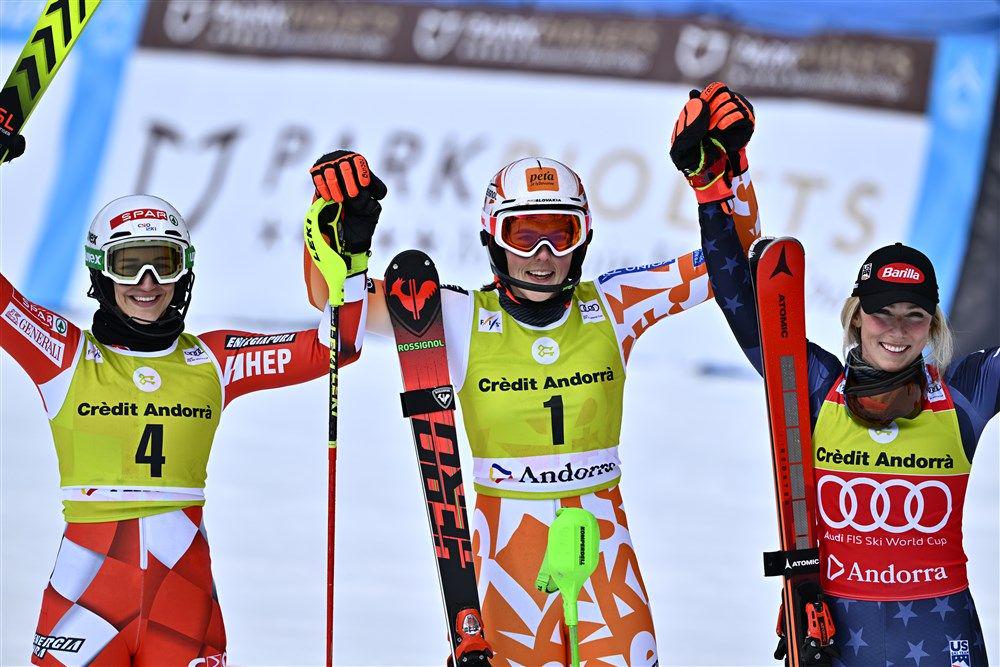 The Slovakian Petra Vlhova opened the match and cashed in on a beautiful course on the rugged and also very steep terrain below. But it was also possible with higher numbers. Surprisingly, Leona Popović came closest to Vlhova, who (with number 21) was 32 hundredths behind in second place. The Croatian also skied very well in the final and took the lead. Vlhova fell behind in the last intermediate time, but in the end prevented Leona Popović from winning her first victory by 43 hundredths.
Janica Kostelić has successorsAfter the young Zrinka Ljutić (she resigned today) stepped onto the podium in Špindlerův Mlin (3rd place), Croatian skiing with Leona Popović thus has another trump card for the top places. After 2007 (Ana Jelušić), this is the best result of a Croatian skier in the World Cup. "I felt I could go that high. Hard work paid offsaid the 25-year-old from Mrkopalj, where Jakov Fak also comes from. Third was Mikaela Shiffrin, who had already secured the slalom globe. Especially on the first course, the American made too many mistakes to reach the very top (and jump to her 88th victory career) and was 59 hundredths behind Petra Vlhova (her second win of the season after the slalom in Flachau).
Ana Bucik is very satisfied with the seasonAfter an encouraging first performance (time 6), Ana Bucik quickly resigned in the final: "I was a little late in the first turns, then I captured the pole in the vertical position. I'm disappointed, I felt good, but – this is slalom. I am otherwise satisfied with the season. I can say a dream season, very constant. I skied well in different conditions," said today the only Slovenian representative, who is still waiting for her in the giant slalom on Sunday.

Disable checkingPremium suggestionsDisable checkingPremium suggestions
Source: Rtvslo