Žan Kranjec at the last giant slalom of the 11th season.
Žan Kranjec, despite his poor performance at the final in Soldeu (11th place), won bronze in the World Cup giant slalom standings. Marco Odermatt once again swept away the competition, winning by more than two seconds after two outstanding performances.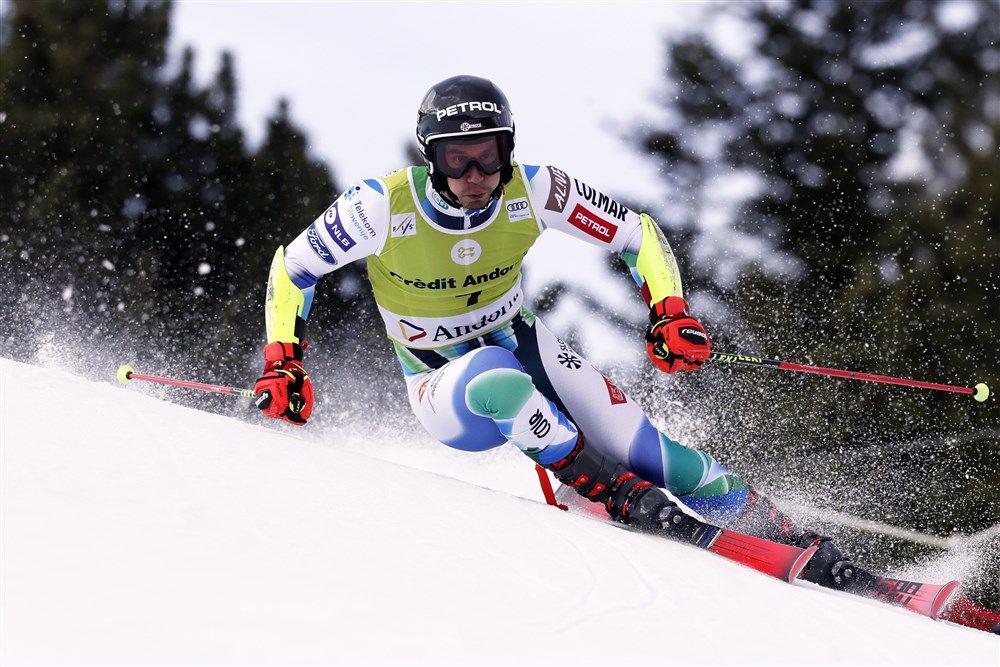 Odermatt was not derailed even by the worse conditions in the final (if the sun was mostly shining before, it was cloudy during his performance) and he wrote history in the most beautiful way. He set a new points record in (men's) World Cup history, surpassing Hermann Maier's 2,000 points in 2000. With his 13th win of the season (and 24th of his career), the Swiss grandmaster moved the milestone to 2,042 points. In the last giant slalom of the season, Henrik Kristoffersen rose to second place (from sixth after the first run), while Marco Schwarz came third, who was the biggest threat to Kranjč's third place in the giant slalom standings.
Schwarz lacked 18 hundredthsThe best Slovenian giant slalomer made a lot of mistakes on the first course (on the fast set-up of the Swiss coach), he could not catch the right rhythm. The 12th time was less than desired. He did not shine in the final, he was third when he arrived at the finish line, but in the end it was a fight for the overall third place. If Odermatt had made a big mistake or if Schwarz had been 18 hundredths faster, he would have gotten 20 points more for 2nd place and won the bronze. In the end, the Austrian lacked 15 points.
Kranjec to the end on thorns"It was very tense at the finish line. I knew that Odermatt, if everything was normal, should take the lead. I was hoping that he wouldn't make a mistake today and retire. I was on edge, I didn't want to lose 3 in the last race . cities. It means a lot to me, it's a great success,Kranjec told TV Slovenija and also evaluated his performance today.I didn't compete at my best, but I'm glad it turned out the way it did. In the last training sessions in Soldeu, I was not right. The first run didn't go well for me today, and the second performance was mostly not the best either."
Pinturault threatened Kranjec on the first trackThe last Slovene with a medal in the overall total of an individual discipline (among men) was 23 years ago Matjaž Vrhovnik, who was third in the slalom total. The events of the morning indicated that Alexis Pinturault, who had the second time, would be more dangerous to Žan Kranjec than Schwarz, but the Frenchman fell to eighth place in the final. Loic Meillard (10th place) could also threaten Kranjec today. On Sunday, there will be a slalom in Soldeu.

Disable checkingPremium suggestions
Source: Rtvslo