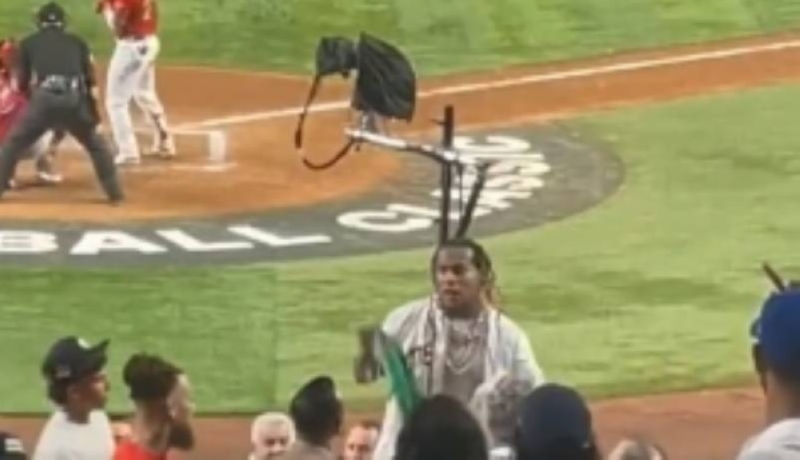 Puerto Rican fan threw beer cans at Mexican rapper / screenshot
6ix9ine, a controversial rapper with Mexican roots Was in Mexico's elimination of Puerto Rico from the World Baseball Classic advance to the semi-finals.
While the Mexican team was at bat, the rapper yelled at the Puerto Rican fans and started raising the Mexican flag. This clearly pissed off Puerto Rican fans, One of them threw a beer can at him, which flew over the rapper's head.
According to a Twitter post by a sportswriter who happened to be in the park, The rapper had to be escorted out of the area by security.
6ix9ine is inside a building waving a Mexican flag.A Puerto Rican fan didn't have it, so he threw a beer can right over his head pic.twitter.com/NfFn2fgGH2

— Aram Leighton (@AramLeighton8) March 18, 2023
mexican team 5-4 win over Puerto Rico After a rally they had to come from behind to take the win.



Source: Diario.Elmundo