The volleyball team started the third week of preparations for the League of Nations. Jan Kozamernik and Klemen Čebulj, who were third in the Polish championship with Assec from Rzeszów, joined coach Gherghe Cretu's training sessions after the end of the club season.
"It's been quite some time since the last national team match, but considering that we achieved one of the biggest successes, we were now even more eager and hungry to return to the preparations of the selected team," said Čebulj, who after a long season will need another day or two to regenerate.
The third place is a great success for the team from Rzeszów, because after seven years the club will again compete in the Champions League. She will enter the season without Kozamernik, who is leaving the club after two seasons in Poland, while Čebulj will continue to play there.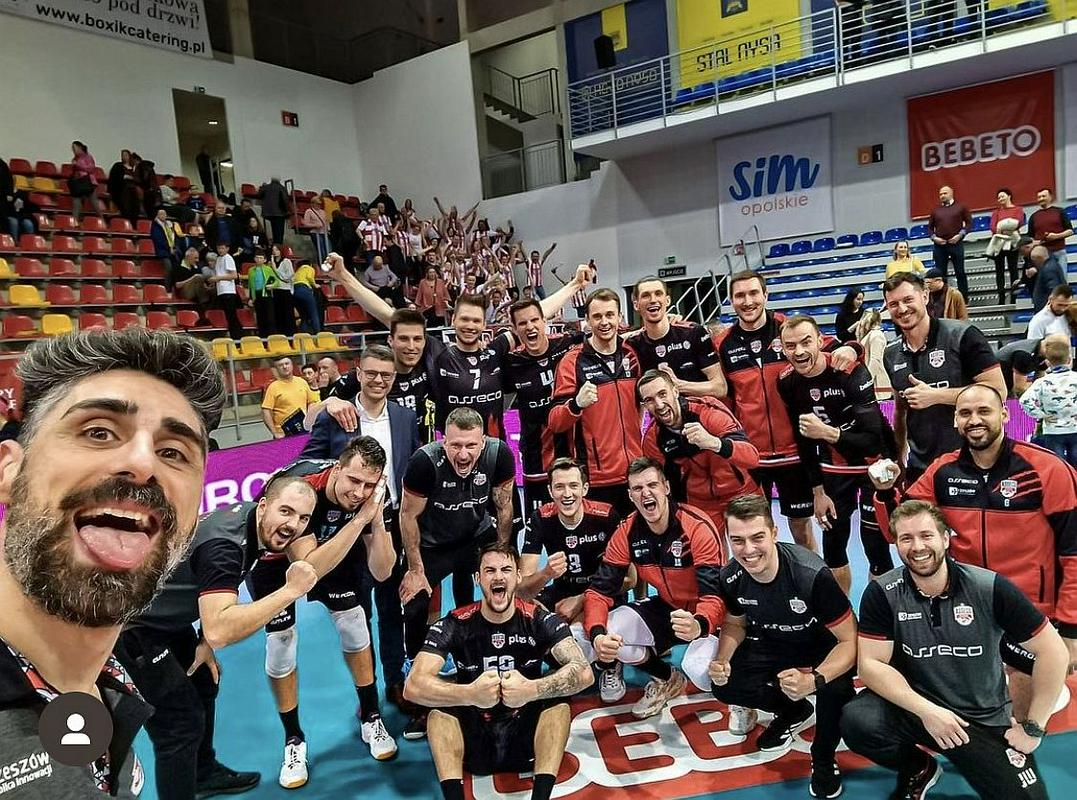 "A nice end to the season. After all, it is my best club result. To win third place in Poland is something big, so I'm very happy both personally and for the club. We really had a long, hard season and in the end it all paid off with this medal, so I'm very happy," Kozamernik described the season.
In the playoffs of the Polish championship, Čebulje suffered a bit of an injury, so he did not play in all the matches. But that is now in the past, he already practiced with his teammates at the national team training.
For the first time, the Slovenians trained with the full lineup of currently available Cretu players. He cannot count on Janž Janez Kržič and Dejan Vinčić, who are still injured. At the end of this week, the Slovenian national team will visit the Netherlands, where they will play two preparatory matches against the hosts. These will also be the only tests before the start of the League of Nations. The first match awaits the Slovenians in Nagoya on June 7 against Serbia.
Source: Rtvslo