The person from Kisov is 29 seconds behind in the total
Primož Roglič lost contact with Geraint Thomas and Joao Almeida on the last slope in the 16th stage of the Cycling Race around Italy and reached the finish line 25 seconds behind. Almeida won the stage, and Thomas wore the pink shirt again.
As expected, the outcome of the stage (203 km) with as much as 5,275 meters in height was decided by the 21.4 km long climb to Monte Bondone. All was calm between the captains until six kilometers before the finish, when Almeida pulled away. He gained a few meters of advantage, but it seemed that the five, whose pace was dictated by Roglic's teammate Sepp Kuss, would catch him. But the Portuguese persisted, Thomas joined him less than five kilometers before the end and together they sped off towards the finish line.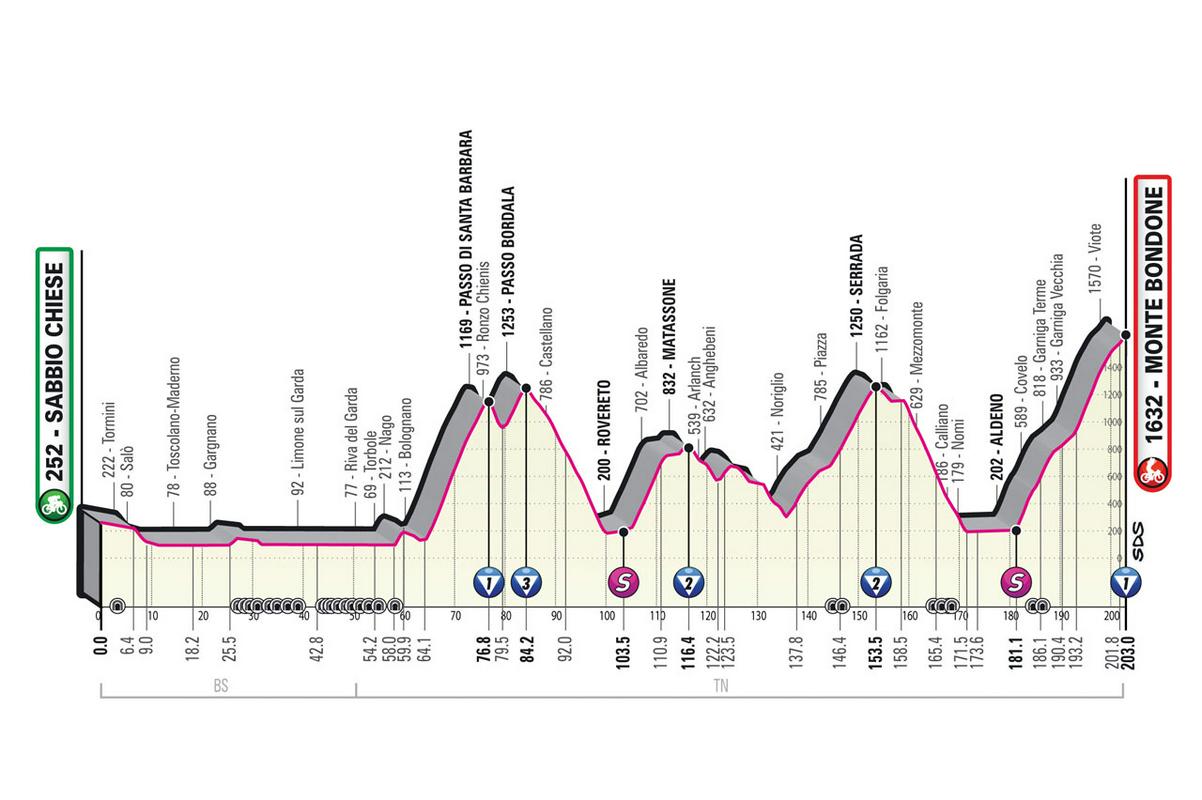 The duo quickly gained an advantage, but Roglič with Kuss and Edward Dunbar on the wet road did not have the strength to catch up. The gap, which was already more than half a minute, was reduced to 25 seconds in the last meters and he reached the finish line in third place.
In the showdown for the win, Almeida crushed Thomas in the finish, who was left with a pink shirt for consolation.
The Briton is now 18 seconds ahead of Almeida and 29 ahead of Roglič in the overall total.
Bruno Armirail, the leader until this stage, lost contact 10 kilometers before the end and arrived at the finish line more than four minutes behind.
There will be a flat stage on Wednesday, and two more mountain stages on Thursday and Friday. The grand finale will take place on Saturday with a mountain time trial in Višare.
From Lake Garda to the mountain above Trento
The cyclists started the first five-star stage from the surroundings of Lake Garda, where 30 tunnels awaited them in the first flat 60 km, and then four passes lined up on the way to the finish line.
Passo di Santa Barbara (12.5 km at 8.2%)
Passo Bordala (4.5 km with 6.9%)
Matassone (11.6 km at 5.5%)
Serrada (17.3 km with 5.6%)
After a technically demanding descent, there was 10 km of flat land along the Adige River, and then the final climb:
Monte Bondone (21.4 km with 6.7%).
---
106. RACE ACROSS ITALY
Stage 16: Sabbio Chiese-Monte Bondone, 203 km
Sections and maps and pictures from the start (photo: RCS Sport)
Common order (16/21):
Source: Rtvslo