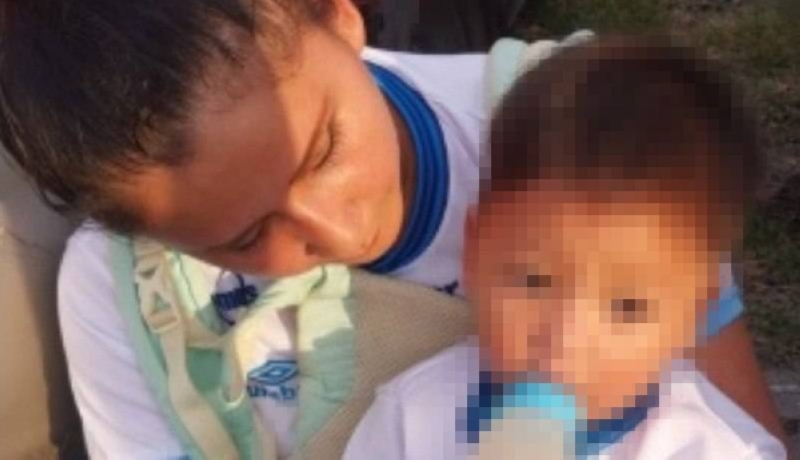 A mother and her baby rescued by Alianza FC fans from a human attack.
Arianza FC fan Amy Remus testified on her Tik Tok account about baby rescue in attack on humanity
A total of 12 people were killed and more than 100 injured last Saturday, May 20, in the Sol General district of the Cuscatlan stadium.
Remus was captured at the Cuscatlan stadium with an Alianza fan and Iván Mancia holding a baby.According to fans, people They thought it was her son, but she revealed that her mother had died in a human overrun.
"Everyone thinks I'm the baby's mother, but I'm not. Our parents were under all people, so we rescued them. Unfortunately, the mother passed away. We rescued only this little angel," Remus said.

In a comment from the Tik Tok publication, the late mother's brother said: Carlos Amaya, thanked Remus for the act of rescuing his nephew. "Thank you for saving my little nephew. Unfortunately my sister-in-law passed away, but thank you from the bottom of my heart."
Remus tells Amaya that he did it because she has a child too. "I think it makes me happy and we do it with love. I have two kids and I think they will do the same."
Source: Diario.Elmundo