MMC's interview with Iztok Čop
The following days, Bled will be in the sign of the EP in rowing, once the flagship Slovenian sport. The former champion Iztok Čop, whose daughter Ruby already boasts some successes, told us why such a decline and whether better times are ahead.
On Thursday and Friday, there will be qualifiers on the lake, and on Saturday and Sunday there will be semi-final and final fights. The event will be broadcast on TV SLO 2 on Saturday from 1:00 p.m. to 2:45 p.m. and on Sunday from 10:35 a.m. to 2:10 p.m. Iztok Čop, who set many milestones in Slovenian sports, will also help in the studio analysis. He and Denis Žveglje won Slovenia's first medal after independence in 1992, and in Sydney 2000 (September 18, the same day as the shooter Rajmond Debevec) together with Luka Špik, he ensured the golden day of Slovenian sports.
---
The European rowing championship begins on Wednesday afternoon in Bled with a ceremonial opening. What will your role be?At the Italian boat manufacturer Filippi, I am the sports director and thus present at almost all important matches, as I am part of the technical support for the boats. As a member of the Bled club, I will also be involved in the organization, and I will also participate in the studio part of the broadcasts on TV Slovenija. I am also looking forward to the championship because I will meet many old acquaintances again.
How successful could the Slovenians be with four crews? Light skier Rajko Hrvat, last year's bronze medalist at the WC in Rašicahproved by winning the World Cup match in Zagreb that he can still be in the game for the top spots…Rajko is definitely the first man of the national team, this is shown by tests and results, he is also motivated for the domestic championship. I hope the burden of the domestic EP will not be too heavy. Nina Kostanjšek also took a step forward, but it's hard to say what this will bring on the EP. The helmsmanless duo Nik Krebs/Jaka Čas has a lack of training, there were some health problems and school obligations. I hope they can make up for it from the last World Cup match until now. Filip Matej Pfeifer, who did not have a real test, is an even bigger puzzle. It's a shame that the national team now, when everything is being prepared for the organization of the championship, has to train on Lake Bohinj. The season is just at the beginning. It is true that the home European Championship is an important goal, but on the other hand, the World Cup is still a long way off, as well as the World Cup match in Lucerne (July 7-9). Along with those performing in Bled, I would also like to mention Isak Žveglj, a ski skier who took a big step forward.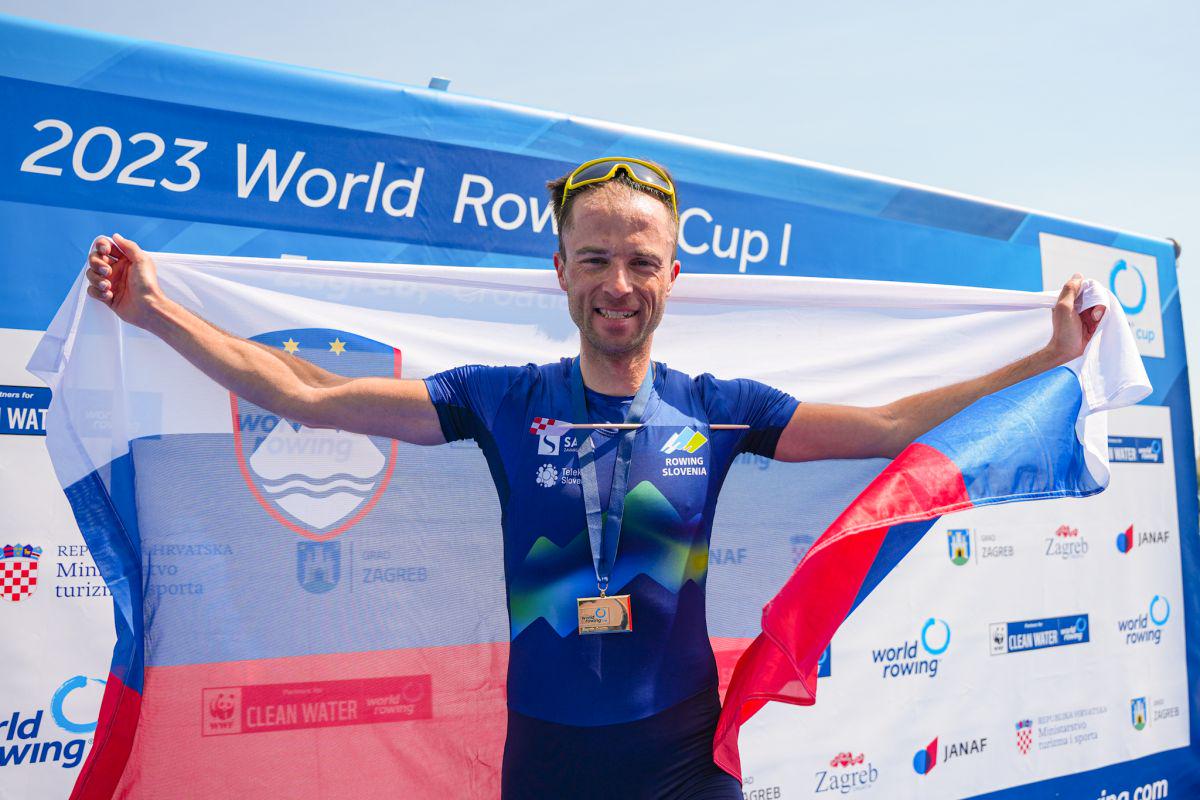 However, Slovenian rowing is far from its former shining years. After you and Luka Špik's farewell, things went downhill…This is not only the result of our departure, but a combination of circumstances. 20 years ago, we had a really high-quality base, we did not come away from any junior category championship without a medal. What's more, we also won three medals each. After 2004, there was a big attrition, we had a lot of rowers, at least some of whom would still be rowing today, since they were only around 20 years, but they chose another path and we lost them. There were at least ten very promising rowers who unfortunately did not get a place in the national team, because the competition was so strong that you had to be at the level for the A-final of the big competition.
How are young rowers today compared to when you started your career?The motive was different for me. Going to training meant freedom for me, because otherwise I would have to do something else at home. I grew up in the village and was one of the few who could train, as work at home was a priority. But the boys are even more diligent than us, they hardly cause any problems, maybe that's even wrong, because they don't have that nobility and the audacity you ever need in a match for a top score. It's as if they stick to the rules too much, but you can't predict everything in a match and you have to be on your toes. Miloš (Janša) said that when he was training our generation, he was afraid to come to the hotel reception every morning, you say – we just messed something up again. Now he is no longer afraid and wonders if it is even better this way. We really had a lot of energy, and with that also a lot of stupidity. But, bravado comes in handy in sports.
You have been working with boat manufacturer Filippi for a long time. How did this collaboration begin?I have been their agent for the last 25 years. We worked together during my career, but then we agreed to go forward and I first tried to get as many individuals and crews as possible to test and use these boats. In the last ten years we have made a big breakthrough, two thirds of rowers already use our boats. Now I mainly try to take care of the top crews, at the same time I advise which model of boat to choose and how to set the right settings.
So similar to alpine skiing, where a lot depends on the skis…It's true, settings are very important. If fork for the oar turned a millimeter wrong, the oar goes completely wrong. How to set the position in the boat and the like. It's the little things that make the difference in the end. I use what I have learned during my career. I often had to ask myself what was optimal. I also now try to explain to the competitors how to change things depending on the style of rowing and the rower's build.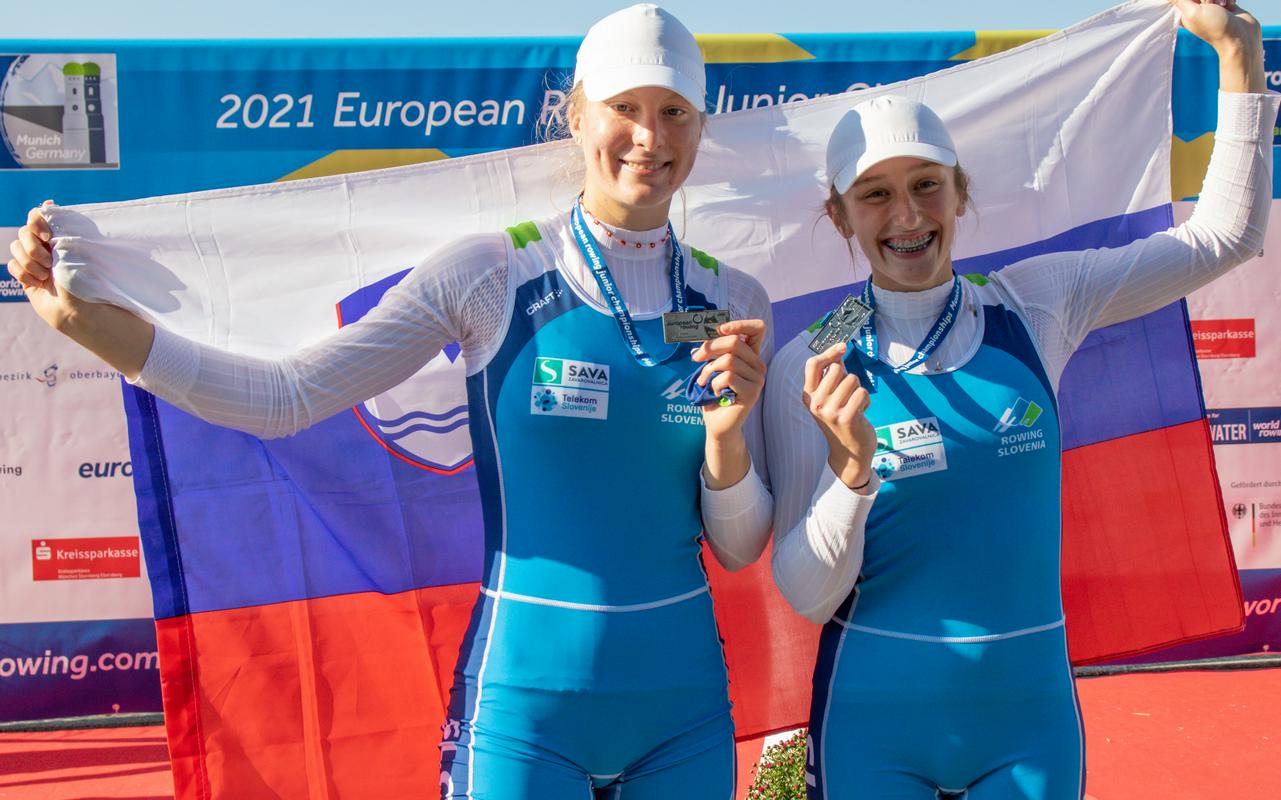 If you rowed today with the same technique in the same boat as you did in 1995, when you became world singles champion, how much slower would you be due to the inferior materials?It's hard to say because conditions on the lake change all the time. But even then, the best of times were good. If I now compare the results of the double duo with those times, she and Špik would still be among the best today. But everything is going in this direction, that there is more and more carbon, the transfer of force is much more direct than before, the utilization of force can also be better, less force is lost when twisting the material. But on the other hand, all these repetitions are more tiring for the body and injuries occur that did not exist 20 years ago.
Your daughter Ruby also signed up for rowing. How does it show for her career, which major competitions await her this year?Now her main priority is to study in the Netherlands. She ends her trial period on June 30th, and I think she will focus on the U23 EP in September. The Under-23 World Cup will be only three weeks after her school obligations end, and there will be no time for optimal preparation.
What about her doubles partner Jana Dremelj, with whom Ruby won a silver medal at the European Championships in Munich 2021?Jana is also going to study in the USA. They tried to row one match in Germany, but without training…Ruby has some back problems with it. I don't know, not even the coach can assess how and what.
Was the appearance at the domestic championship not a big enough challenge for her to interrupt her studies?It was wishful thinking, of course. The results in the winter were good, but then it happened quite a lot cover her obligations with qualifications. She came home and tried to get a place in the singles team, there is of course Nina (Kostanjšek), but it was clear that Ruby is not at that level yet. There was no option for another boat, she only came to Slovenia twice for three days for these review matches, besides, Jana was preparing for her graduation and there was no point in sticking with the duo.
Source: Rtvslo